Guitar Gear Gems: Jimi Hendrix Fender Dual Showman, Tom DeLonge & more
Jimi Hendrix stage-used 1968 Fender Dual Showman,
This week we check out an original Jimi Hendrix Fender Dual Showman cabinet which is about to go to auction. Plus, the Fender Tom DeLonge Starcaster features meteorite dust in its finish. Finally, we take a peek at the new Sunflower-finished PRS Fiore.
Jimi Hendrix Fender Dual Showman
This Jimi Hendrix stage-used 1968 Fender Dual Showman is up for auction. The cabinet is fitted with a pair of 15″ JBL 130 speakers. These JBL speakers were fitted as an upgrade to handle the volumes that Hendrix was playing at and it was used for his performance at the 1969 Newport Pop Festival.
Making it a fairly desirable piece of rock history for guitar fans.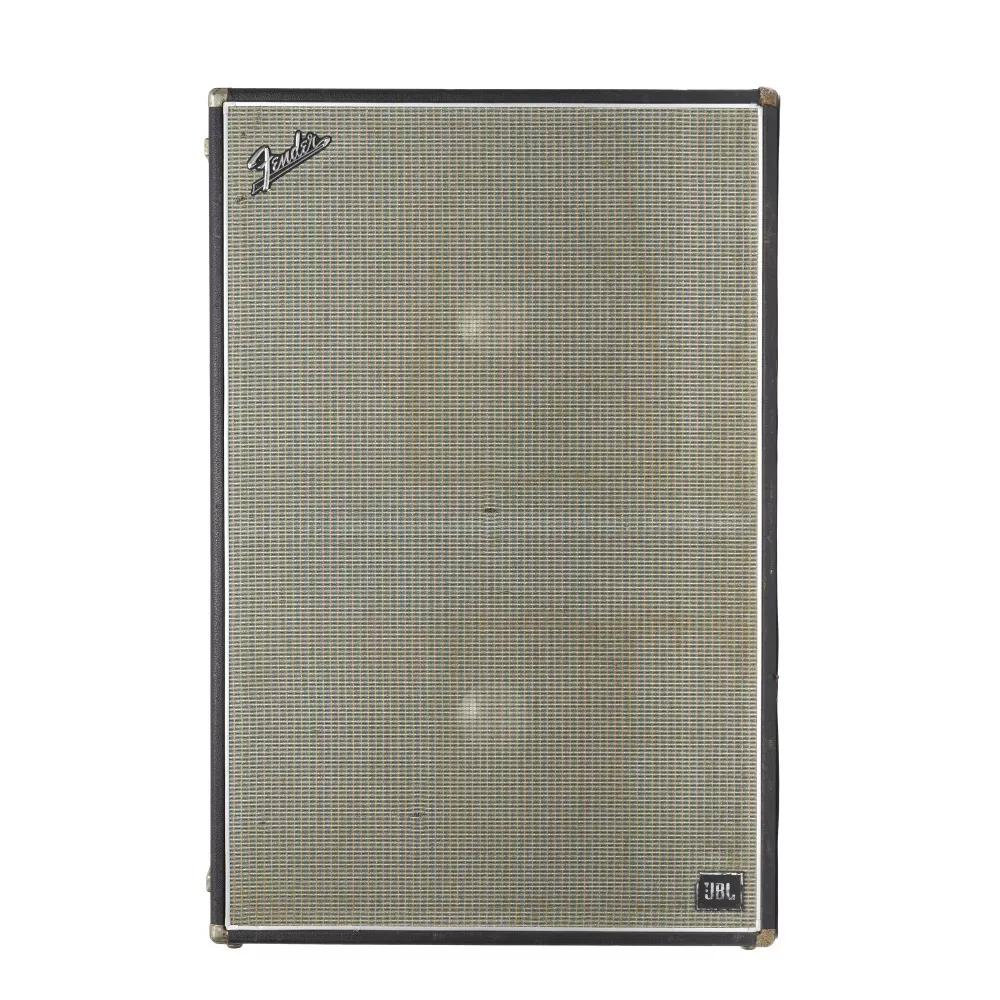 Photos of the cabinet at the 1969 Newport Pop Festival, plus its original black vinyl Fender slipcover, will be included. It is estimated to sell somewhere between $60,000 and $80,000. The auction starts on 19 May.
Original Hendrix used guitar equipment is always going to sell for big money and so this cabinet could potentially go beyond the estimated selling price.
Tom DeLonge Starcaster
This Fender Tom Delonge Starcaster has meteorite dust in its finish. The Blink-182 guitarist's signature model is a one-off and was shared via luthier Brian Thrasher's Instagram.
We mixed actual "star dust" aka meteorite dust into the finish. Probably a first in guitars.
I collect meteorites and saved the dust when facing them. The dust has Lunar, Martian and Carbonaceous meteorites. The sides and back were torched like a meteor coming through the atmosphere. – Brian Thrasher, Instagram
PRS Sunflower-finished Fiore
PRS recently announced the new Sunflower finish for the Fiore which is very similar to the classic sunburst finish of a vintage Stratocaster.
Whereas previously this model was only available in solid translucent colours.






This new finish for the Mark Lettieri signature model makes it look slightly more refined and works well with the overall design of this model.
MSRP – EUR 2799 *
* This post contains affiliate links and/or widgets. When you buy a product via our affiliate partner, we receive a small commission that helps support what we do. Don't worry, you pay the same price. Thanks for your support!
Image Sources:
1968 Fender Dual Showman: Juliens Auctions
Tom DeLonge Starcaster: Instagram/Fender
Fiore: PRS