Guitar Gear Gems: Eye See '78 OG offers Siamese Dream tone
Classic Billy Corgan style 1978 Op-Amp Big Muff and more
We check out the latest Wren and Cuff Big Muff style fuzz/distortion and the one made famous by Smashing Pumpkins. This week we also take a look at the new  Solar Guitars Jonas Wolf signature model V Type called the Wolfmaster. Finally, we check out the Thneed overdrive by Supercool Pedals.
Eye See '78 OG
Wren and Cuff's Eye See '78 OG is based on the Big Box version of a classic V4 circuit Electro Harmonix Big Muff Pi.
They already make a standard-sized pedal version * of this circuit, but this new pink-coloured model is an update with vintage styling and looks.
It is based on the 1978 Op-Amp Big Muff circuit, called the V4 circuit and it has the added bonus of the V5 circuit's tone bypass switch.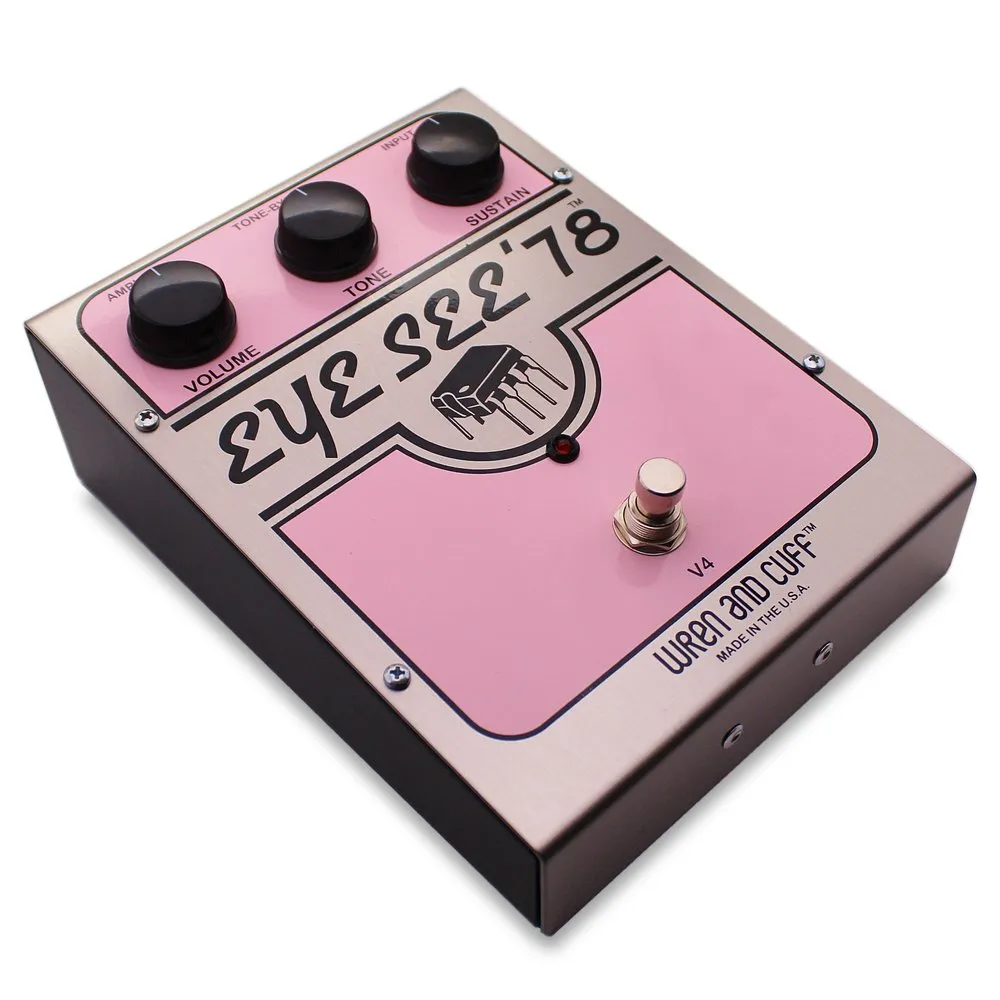 Billy Corgan
Billy Corgan of Smashing Pumpkins made this style of vintage Big Muff famous on the Siamese Dream album.
Therefore, Big Muff fans will be all over this modern-day recreation. Especially, as it features 100% through-hole components on a vintage-style circuit board and specially selected ICs for an authentic vintage Muff tone.
The heavy-duty folded steel enclosure will be nice and strong and it also features a true hard-wire bypass.
Sold Out?
Looks like they have sold out already, but keep your eye open, as more could potentially arrive in the future.
Or you could opt for the official EHX version for the Op-Amp Big Muff or the standard-sized Wren and Cuff model instead.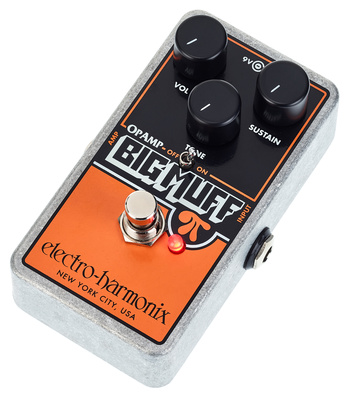 Electro Harmonix Op-Amp Big Muff Pi Fuzz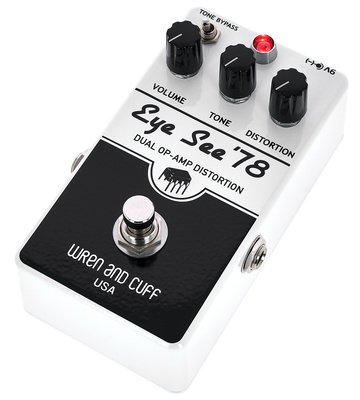 Wren & Cuff Eye See '78 - Fuzz
MSRP – USD 324.99
Wolfmaster
The new Solar Guitars Wolfmaster is the signature model for Eluveitie guitarist Jonas Wolf and is based on the company's V-type model.
Asymmetric V
This is an asymmetric V-style body with a single pickup and a Floyd Rose 1000 Series double-locking vibrato.
Available in Metallic Purple and Vintage White finishes, both with gold hardware throughout.
Fishman
They have a  single Fishman Fluence ceramic humbucker in the bridge position fitted to the alder body.
It also features a set-through roasted maple neck, a roasted maple fretboard with the Solar logo at the 12th fret, and a set of super jumbo stainless steel frets. As ever with Solar this model also features a set of Luminlay glow-in-the-dark side dots.
A reverse pointy headstock with a set of locking Solar tuners finishes the look.
MSRP – USD 1299
Thneed
Finally, we check out the Thneed by Supercool Pedals. This is a Klon-style overdrive pedal with a Dr Seuss-inspired graphic and name.
They are built in Canada and can currently be pre-ordered directly via their website. Plus, when you order one you can opt to plant a tree (the Lorax is watching you, so you better plant some trees), to help offset some of the ecological damage done by the likes of the Onceler family.
Klon-Style
Described as a highly dynamic and customizable light to mid-gain drive pedal with a signature smooth and bright tone that cuts through the mix.
The Thneed pedal also adds benefits and options including four pairs of selectable clipping diodes for a wide range of drive sounds. Plus, a face-forward bass toggle (unless), internally selectable gain modes, and both True Bypass and Buffered Bypass options.
MSRP – CAD 219
* This post contains affiliate links and/or widgets. When you buy a product via our affiliate partner, we receive a small commission that helps support what we do. Don't worry, you pay the same price. Thanks for your support!
Image Sources:
big-eye-78-side-above.jpg: Wren and Cuff
Jonas Wolf signature model: Solar Guitars
Signature Solar Type V : Solar Guitars
Thneed: Supercool Pedals