Free recording software Audacity acquired by firm behind MuseScore and Ultimate Guitar
Launched in 2000, Audacity still remains a favorite of mine for no frills audio clean-up and editing. Over the decades, the software has grown much more capable than that, but it remains lean, awesome, and completely free. Which is why news of Audacity being acquired by Muse Group were bound to stir some waves. Is the future of Audacity mired in corporate nonsense, app bloat, and greedy subscription models?
Well, I'd like to think Muse Group, which owns the open-source notation software MuseScore, the ToneBridge guitar effects app, and the Ultimate Guitar website (the likely source of all your guitar tabs) won't dare tamper with perfection. I don't use MuseScore, but Ultimate Guitar has certainly gone ways since I first opened it in 2004 or so. I reckon Muse Group's stewardship can help Audacity evolve in a similar fashion. The company promised Audacity will remain free, which is reassuring.
Audacity acquired by Muse Group
News of the deal broke out by Martin Keary, Head Of Design at MuseScore. In his video statement, Keary claimed responsibility to "manage Audacity in partnership with its open-source community". The financials surrounding the acquisition have not been discussed, which is understandable. I'd feel silly paying for Audacity after using it for free for literal decades…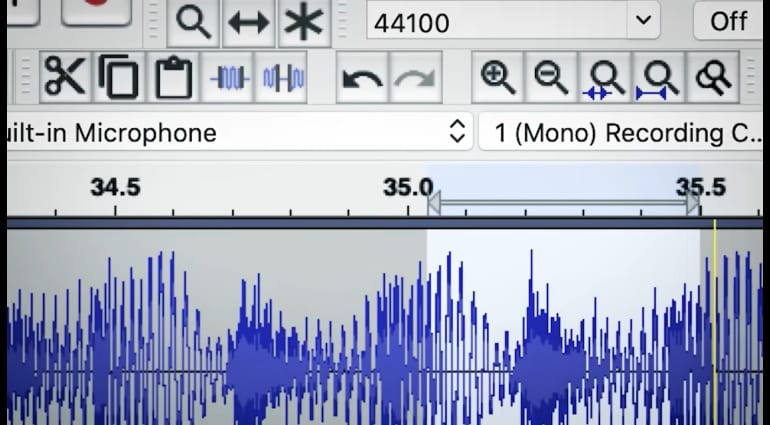 Interestingly, Muse Group is actually a new company, formed a few days before the acquisition of Audacity. The people behind it have been around the block, however. We are talking about Ultimate Guitar founder Eugene Naidenov and current CEO Michael Trutnev, serving as Muse Group's respective chairman and CEO. Hopefully, Muse Group will set another solid example like BandLab's acquisition of Cakewalk Sonar did. While former paying users weren't thrilled with the arrangement, Sonar is now a fully functional and free DAW that everyone can use with a surprising lack of annoyances or limitations involved.
Earlier this year, Audacity had its first major update in over nine years with version 3.0. Among other things, the patch added a new file format and squished around 160 bugs.
Martin Keary's video statement is available below:
More information
Image Sources:
Audacity bought by Muse Group: Audacity