Electro-Harmonix Nano Metal Muff: Miniature Metal for the masses!
New high gain pedal with built-in noise gate
The new Electro-Harmonix Nano Metal Muff gets you that metal-tinged distortion of the original Metal Muff, but in a much smaller, more pedalboard-friendly form factor. It also features a newly designed noise gate that keeps unwanted hum at bay. 
Electro-Harmonix Nano Metal Muff
Electro-Harmonix has shrunk its ultra-high gain Metal Muff into the more compact Nano Metal Muff. This new pedal features a handy built-in noise gate to tame any unwanted hiss that is likely to be produced with all that extra gain. A welcome addition, as nobody likes to hear hiss between their riffs.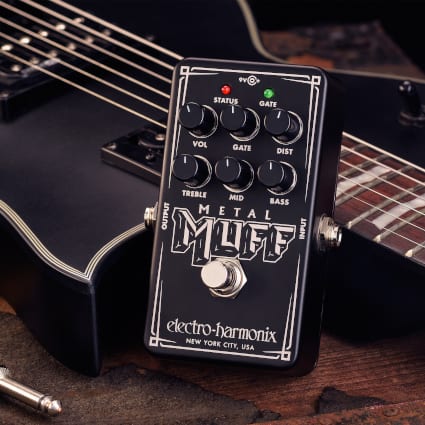 EQ and controls
You can sculpt your tone to taste using the comprehensive EQ section that includes Bass +/- 14dB of cut or boost, Mid +/- 15dB and Treble +/- 10dB. A VOL/Volume control sets the overall output, whilst the DIST knob adjusts the input gain and overall distortion level of this high gain pedal.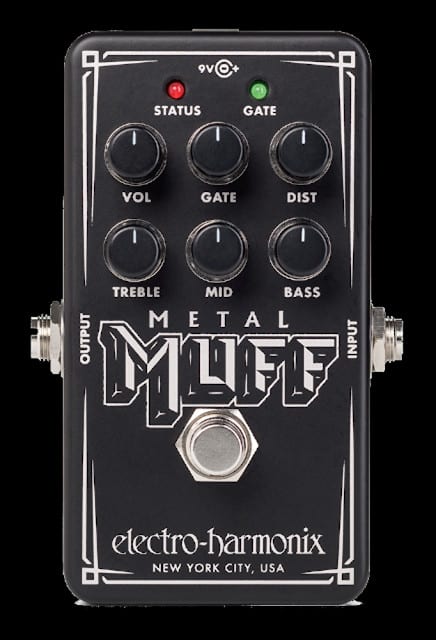 Noise Gate
The gate eliminates any unwanted hum/hiss and has an LED to indicate when the output signal is being muted. When dealing with a pedal with such high gain, hiss/hum can always be an issue. However, if this noise gate is tight, it will no doubt appeal to players interested in such a metal-orientated distortion pedal.
This little metal dirt box can be run from either a 9 volt battery (one is included) or an external power supply. You can check out the official demo video below to hear it in action.
RRP – USD 72.70
More Information
Video
Image Sources:
Electro-Harmonix Nano Metal Muff: Electro-Harmonix
Electro-Harmonix Nano Metal Muff now with a built-in noise gate: Electro-Harmonix