Deal: Upgrade to Reason 12 and receive ALL Player devices for FREE!
Expired
Thinking about upgrading to Reason 12? There's never been a better time to make the jump. For a limited time, Reason Studios is throwing five additional creative Player devices for FREE when you upgrade to the latest version of the DAW. That's a €370 value!
Upgrade to Reason 12 and get creative Player devices for free
If you've been waiting for the perfect time to upgrade to Reason 12, you now have two excellent reasons (pun intended) to press the button. Firstly, Reason Studios says that they've ironed out a bunch of bugs and implemented some important performance improvements in Reason 12.2.5, which was released yesterday. And secondly, the company is sweetening the deal by including each and every one of Reason's creative MIDI players if you upgrade between now and the end of April.
This means that you not only receive the included players (Beat Map, Note Echo, Dual Arpeggio, Scales & Chords), but also no less than five additional players that normally cost extra: Bassline Generator, Pattern Mutator, Drum Sequencer, Quad Note Generator and PolyStep Sequencer. This brings the total of included players to nine and represents a €370 value.
The players are a great way to get creative with Reason's many sound generators. Bassline Generator helps to come up with pumping bass lines in an instant. Pattern Mutator mangles your sequences for unlimited variations. Knock out some grooves and chords in the visual, pattern-based Drum Sequencer and PolyStep Sequencer. Or use Quad Note Generator to create unexpected, unpredictable patterns that'll jump-start your creativity.
Reason 12 Upgrade with included Player devices
If you buy or upgrade to Reason 12 between now and April 30, 2022, you'll receive all five additional Player devices for free (a €370 value).
Reason Studios Reason 12 and the upgrades from previous versions or Reason Intro, Lite, Essentials, Adapted and Limited to version 12 are available at Thomann*.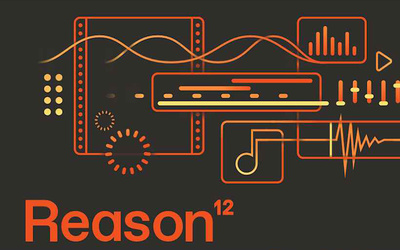 Reason Studios Reason 12 Download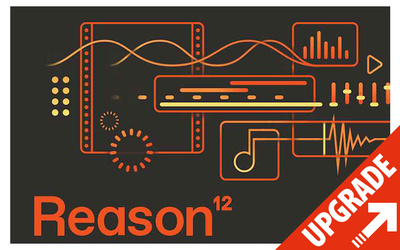 Reason Studios Reason 12 Upgrade 1 Download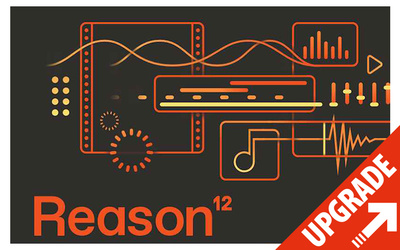 Reason Studios Reason 12 Upgrade 2 Download
The software runs on macOS 10.13 or later (including M1) and Windows 10 or later (64 bit). In addition to the stand-alone version, the Reason Rack can run as a VST, AU or AAX plug-in in other host applications.
More information
Video
* This post contains affiliate links and/or widgets. When you buy a product via our affiliate partner, we receive a small commission that helps support what we do. Don't worry, you pay the same price. Thanks for your support!