Biden Inauguration marks return of Shure Presidential Pair Microphones
The Shure Presidential Pair is an iconic microphone setup that's served America's presidents for over five decades. President Joe Biden's inauguration heralds the return of this famous SM57 based setup.
The Presidential Pair
President Biden's inauguration heralded the return of a familiar sight, the Shure Presidential Pair. Even if you're not a live-sound nerd, you'll have seen and heard it before. Based upon the ubiquitous and indestructible Shure SM57, the Presidential Pair package places two identical SM57 with windscreens on one dual mount.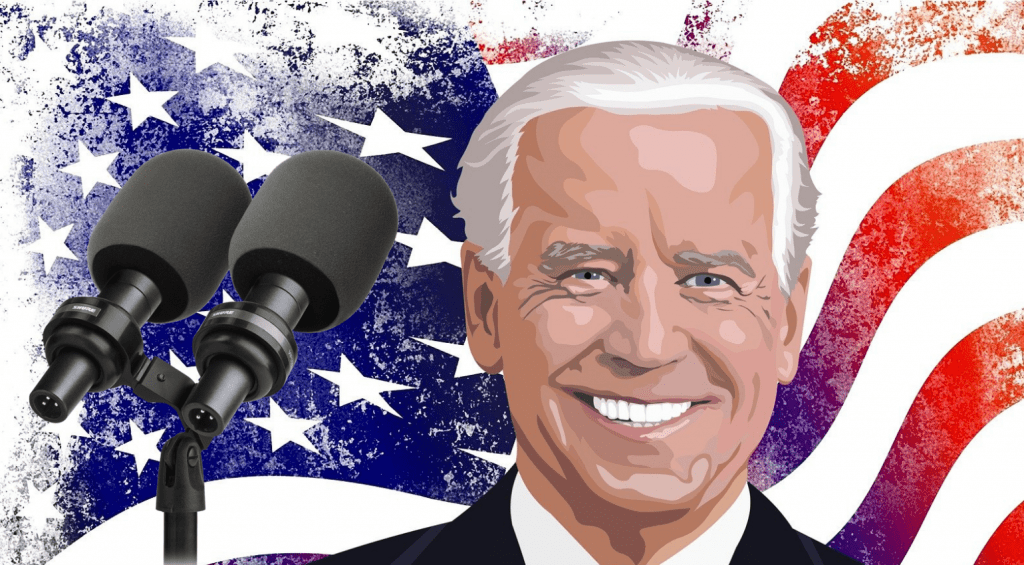 It's an iconic setup that, importantly, has served every American president: from Lyndon B Johnson to Barack Obama. In spite of this, former President Donald Trump eschewed this iconic setup. It should be noted that in his term, the Presidential Pair made way for a single microphone on a gooseneck mount.
Undoubtedly it was a move that was as unconventional and controversial as his term in office. Indeed, many view the return of the Presidential Pair as a symbolic move "back to normality".
A Blue-Collar Workhorse Microphone
So why the Presidential Pair and why after all these years is the President of the USA still using a Shure SM57? Well, The President uses the SM57 for the same reasons you and I love them: durability and consistency. In this case, you need to choose a microphone that can handle extremes of temperature and humidity.
Without a doubt, condenser style microphones can be temperamental when dealing with condensation and high humidity. On the other hand, dynamic microphones like the SM57 don't suffer the same issues!
Of course, it's hard to deny the "blue-collar" credentials of a mic like the SM57. An American microphone (OK so it's made in Mexico, we admit!) that's accessible to all yet gives a world-class performance. Don't you think that's symbolically perfect?
With all of that said, rumours abound that at least one of the SM57s on Biden's lectern was not as American as it seems! A thread on Reddit suggests one of the microphones had a German Schoeps capsule installed! Even so, it's nice to see the return of this iconic American mic setup. Which do you prefer? Trump's "mic on a stick" or the iconic pair of SM57s? Let us know in the comments!
Image Sources:
Biden Presidential Pair: Shure, Pixabay