Best Sample Packs This Week: A majestic piano, cinematics, psychedelic FX – and a free organ
This week's best sample packs include a majestic piano recorded in a gorgeous Austrian concert hall, a comprehensive bundle for cinematic scoring, a digital recreation of one of the most legendary organs of all time, a collection that provides everything for chill productions, and a group of sound effects that are literally the bomb.
Vienna Symphonic Library Bosendorfer Imperial
This is a digital representation of the one and only concert grand piano from Austrian manufacturer Bosendorfer – the Bosendorfer Concert Grand 290 Imperial piano. It has nine additional sub-bass notes bringing the total key count to 97. The inclusion of the additional bass strings augments the resonance of every note across the scale, making it sound fuller and richer than other grand pianos.
In order to capture the full majesty of this amazing instrument, it was recorded on the main stage of a famous Vienna concert hall with 11 microphone positions. The library comes in two versions – Standard and Full. The only difference between the two being the number of microphone positions. Also included is the free Synchron Piano Player sample engine. This being a premium library, prepare to dig a bit deeper into your pocket for this one.
Sample Logic CinemorphX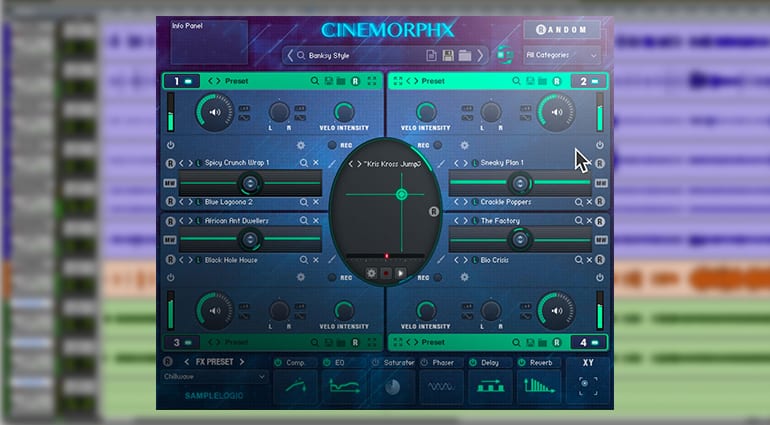 Composers looking for a comprehensive bundle for scoring need look no further than CinemorphX. It is a massive 30GB pack of cinematic samples perfect for sound design. Sample Logic's aim was to create the most expansive and immersive set available in one plug-in and what we've seen of this plug-in looks very impressive.
The application includes 6,000 presets of instrumentals, loops, percussion hits, and loops as well as dozens of effects that are fully customizable with signal chains that can be hot-swapped. The GUI includes some of their proprietary XY Mixer, and Morph and Step Animator utilities so you can create compositions that are entirely unique. It runs on Kontakt 5.8.1 or higher. The intro pricing of $90 is pretty good, too.
Lostin70s Hanon B70
The Hammond B3 might be the most famous organ of all time, and this recreation has all the core elements you need for that classic sound. One of these is the Leslie cabinet that amplifies the sound, and this plug-in features a recreation of the Leslie 122. This includes the tube preamp/power amp sections as well as the rotors that power its spin.
The Hanon B70 emulates the physics of the instrument with great detail, including adjustable key clicks as well as the tonewheels. This includes percussion levels, harmonics, and note decay. It's also easy to switch between slow and fast Leslie speeds. The B70 also has reverb, chorus, and vibrato built-in. The samples are compatible with Windows and Mac at every sample rate. As donationware it's free to download and if you like what you hear, feel free to help out the
ADSR Sounds  – RISE Analogue Chill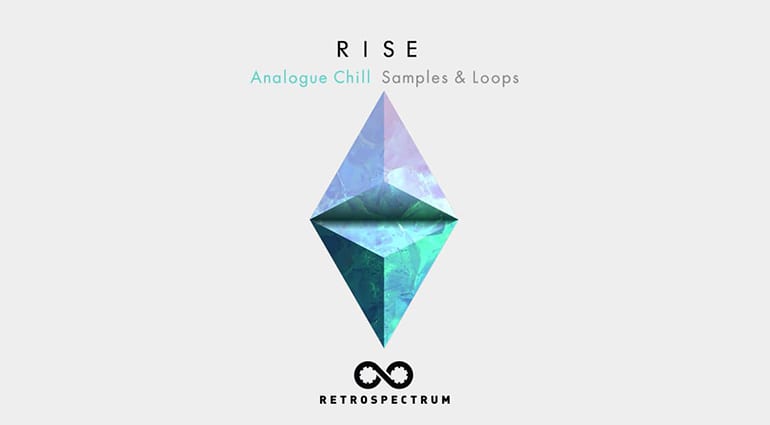 Analogue Chill is all about adding texture to your productions. All you need to create entire productions in a variety of genres, the pack includes a variety of loops including synth, percussion, bass, and drums as well as a large number of drum hits. ADSR Sounds managed to fit these 350 files into a total of just 606MB. The only caveat is that it requires Native Instruments MassiveX to run.
Eplex7 DSP Psytrance SFX Bombs 1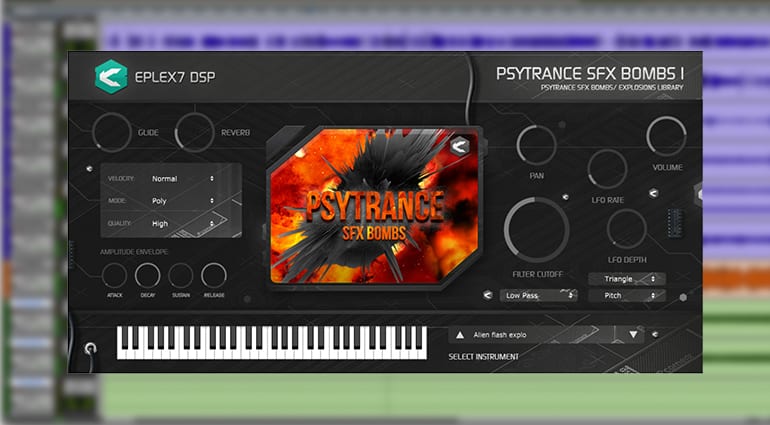 SFX Bombs is a unique bank of multi-ocatve/multi-sampled sounds that allows for the creation of a psychedelic symphony straight out of a science fiction movie. This includes lasers, explosions, and bombs. It can be run as a standard plug-in or as an expansion set to the free Eplex7 player or with the company's other virtual instruments. The 10 multi-octave banks can be played in polyphonic, monophonic, or legato with glide modes. With its integration into the Eplex7 software you can use external plug-ins to further enhance the sounds.
Sound parameters that can be controlled include the depth and rate of the LFO, velocity, and the entire ADSR curve of the envelope. There are high and low pass filters with adjustable cutoff as well as pan, volume, and reverb.
It comes in under 100MB running in VSTi, AU, VST 64/32-bit formats and utilizes a special kind of operation that reduces RAM and processor usage. You've probably never heard anything like this sample pack. Psychadelic indeed. And the price of only a few Euros may entice the more adventurous among you.
Image Sources:
A new virtual representation of a Bösendorfer Concert Grand 290 Imperial that features nine additional sub-bass notes for a total of 97 keys.: vienna symphonic library
Sample Logic CinemorphX is the complete composer's toolkit.: sample logic
The HannonB70 is a fantastic digital recreation of the Hammond B3 organ.: lostin70s
Rise above the noise and elevate your productions to the realms of the supreme with Analogue Chill.: adsr sounds
Psytrance is a psychadelic collection of explosions and sci-fi sounds.: eplex7 dsp