Best free plug-ins this week: Ocean Swift Synthesis, Surge 1.9 and G395a
If you're a synth geek, you're going to love this week's collection of free plug-ins! Ocean Swift Synthesis has made all of its synth plug-ins available free of charge. There's also a big update for one of the best open source synthesizers, and we've got a nice vintage 3-band EQ to round things out.
Be sure to check out our archives for many more free plug-ins!
Ocean Swift Synthesis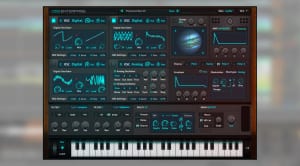 If you love free synths, it's your lucky day: Developer Ocean Swift Synthesis has made all of its synthesizer plug-ins available free of charge! This includes advanced instruments like the OSS Enterprise hybrid vector synth and the Polyphenom 2 polyphonic hybrid synthesizer. Aeolian Meditation, an additive synth, is also now free. Other free offerings from OSS include Defiant WT, QuirQuiQ and the Shruti Box VSTi. Thats a huge collection of free synths that should keep you busy for a while!
Only catch is, if you're not on Windows, you're out of luck. The Ocean Swift Synthesis instruments are only available as Windows VST plug-ins.
Surge 1.9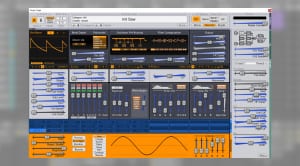 Surge became an open-source effort after being discontinued by its developer in 2018. The community constantly adds new ideas and features, making Surge one of the most versatile free synths out there. The latest update adds four new OSC types, including one based on Mutable Instruments Plaits. There are also 14 new effects, including a granular processor based on MI Clouds and a bunch of effects by Jatin Chowdhury and Airwindows, both of whom are regular guests in our freeware section. Exciting stuff!
Surge is available for macOS (AU, VST3), Windows (VST3, 32/64 bit) and Linux (VST3, 64 bit).
Analog Obsession G395a
Here's another regular: Analog Obsession has released G395a, a 3-band EQ, based on the legendary Telefunken W395. It offers fixed low and high bands at 60 Hz and 10 kHz, which allow for up to 15 dB of cut or boost, and a mid band with five selectable center frequencies and up to 8 dB of boost. The plug-in uses vintage transformer models on the inputs and outputs. There's also an auto-gain compensation feature, which ensures that the signal gain remains unaffected by the EQ.
G395a is available for Windows and macOS in VST, VST3 and AU formats.
Videos
Image Sources:
ocean-swift-synthesis-oss-enterprise: Ocean Swift Synthesis, Gearnews
surge-1-9: surge-synthesizer.github.io, Gearnews
analog-obsession-G395a: Analog Obsession