Best free plug-ins this week: new PianoVerb, Xylo Toy and Governor
This week's collection of the best free plug-ins starts with a long-time freeware favourite: PSP's beloved PianoVerb returns in a new version. We also have a fun xylophone instrument and a useful mastering compressor. That's PianoVerb v2, Xylo Toy and Governor.
Can't get enough of free plug-ins? Head over to our archives!
PSP Audioware PianoVerb (new version)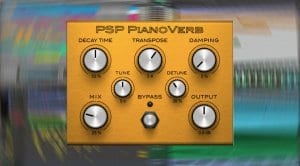 With its unique sound that's unlike any other reverb, PSP's PianoVerb has become a freeware favourite for many people, myself included. And there's a brand new version! The new PianoVerb comes with a redesigned GUI and a new preset management system. Besides adjusting the decay time, damping, mix and output volume, you can tune, transpose and detune the reverb. PianoVerb sounds as unique and wonderful as always and if you haven't tried it, you're missing out.
PSP Audioware PianoVerb is available for Windows (XP SP2 and up) and Mac OS X (10.8 and up) as a VST, VST3, AU, AAX and RTAS plug-in (32/64 bit).
Get PSP Audioware PianoVerb here
Reflekt Audio Xylo Toy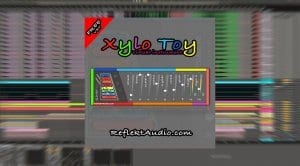 Xylo Toy by Reflekt Audio is what it says it is: a toy xylophone. Or is it? To my ears, it sounds more like a toy celesta rather than a wooden xylophone. But what the heck, it's free and that all that counts. The plug-in includes an ADSR envelope, glide, pitch and a mixer for the two sample layers. To get Xylo Toy, you need to follow Reflekt Audio on Instagram, tag two producer friends and DM the creator for a download link.
Xylo Toy runs on Windows and macOS as a VST, VST3 and AU plug-in.
Get Reflekt Audio Xylo Toy here (Instagram link)
King Oz Records Governor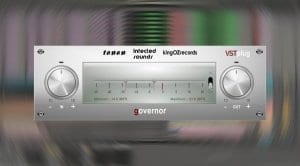 Governor by King Oz Records is a mastering processor designed to help you meet -6 dbfs standards. The developer says that it's "a simple way to change decibel levels". It does this by "averaging the lows and carefully controlling the amplitude of the peaks". The creator plans to add a pumping mode and a LUFS detection option in the future. A readout of three different levels on three scales is also planned for a future release.
King Oz Records Governor is a VST plug-in for Windows 7 and up (32/64 bit).
Get King Oz Records Governor here
Video
Image Sources:
psp-audioware-pianoverb-neu-01: PSP Audioware, Gearnews
reflekt-audio-xylo-toy-01: Reflekt Audio / Gearnews
king-oz-records-governor-01: King Oz Records, Gearnews