Best free plug-ins this week: Karp, Car Test, Strings Q3
This week's collection of the best free plug-ins starts off with the awesome Karp Synthesizer, a Karplus-Strong-based synth for unique plucked string timbres. Car Test is a tool that shows you how your mix would sound in a car, and Strings Q3 brings some vintage string machine vibes to your DAW.
You'll find many more free plug-ins in our archive!
Nathan Blair Karp Synthesizer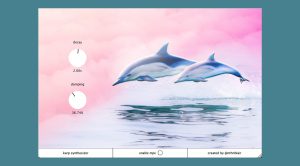 According to developer Nathan Blair, this unique software synthesizer uses Karplus-Strong synthesis to simulate the sound of plucked strings. The plug-in has only two knobs (decay and damping), along with a checkbox to activate MPE. That's right: Karp supports MPE pitch bend, so you can bend individual notes using a compatible controller. Pretty neat! Judging by the demo video, it sounds as magical as it looks. While Karp is free, the developer asks for a $20 donation if you can afford it.
Karp is available for Windows and macOS in VST3 and AU formats.
Rocket Powered Sound Car Test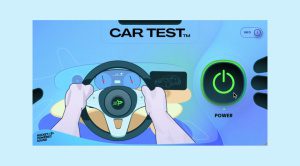 Ever loaded your rough mix on your phone, just so you could run outside to listen to it on your car stereo? Back in the day, I used to burn single tracks to CDs to do just that. Car Test by Rocket Powered Sound is a new free plug-in that simulates the frequency response of modern car speakers. This makes it easy to get an idea of how well your mix translates, and saves you the hassle of running outside every time. Lazy? Maybe. But also very convenient!
Car Test is available for macOS and Windows in VST3 and AU formats. A VST2 version is available upon request.
AGL VST Customs Strings Q3
Strings Q3 by AGL VST Customs brings vintage string machine vibes to your Windows-based DAW. The software synthesizer offers three classic sounds to choose from: pad, strings, and orchestra. You can adjust the envelope (attack and decay), add effects (rotary, spatial, chorus, and reverb), and use the 3-band EQ to make sure the sound sits well in the mix. It's also velocity-sensitive, which makes it more expressive than the analog originals from back in the day.
Strings Q3 is a VST3 plug-in for Windows.
Videos about free plug-ins
Image Sources:
nathan-blair-karp-synthesizer: Nathan Blair
rocket-powered-sound-car-test: Rocket Powered Sound
agl-vst-customs-strings-q3: AGL VST Customs