Best free plug-ins this week: HUM808, Yoin Reverberator and Rare
This week, check out these awesome freebies: a subtractive synth for 808-style sub basses, an experimental reverb and an update for one of the best free Pultec emulations. Here's HUM808, Yoin Reverberator and Rare.
Looking for more free plug-ins? Our archive has got you covered!
Callybeat HUM808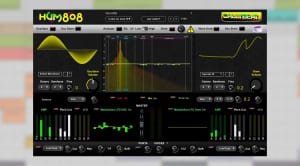 Callybeat's first free plug-in HUM808 is a subtractive synthesizer designed for booming, 808-style sub basses. It's got four oscillators with 225 waveforms, waveform drawing and 12 voices of polyphony. You can shape the sound with 5 types of filters, a bunch of ADSR envelopes and a couple of LFOs. There's also a 4-band parametric EQ and a spectrum analyzer, which will come in handy when you're dealing with those low, low frequencies.
HUM808 is a VST plug-in for Windows.
Owl O'Lantern Yoin Reverberator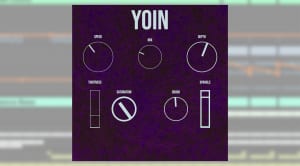 Another new developer, another interesting first project. Yoin Reverberator by Owl O'Lantern is a reverb, but it doesn't have any of the usual controls like size, time and pre-delay. Instead, it lets you adjust things like speed and depth (like a modulation effect), tightness, sparkle, saturation and crush. Its inventor says that Yoin is perfect for "turning clean guitar sounds into sad boy music", and that it also works well on vocals. Sounds like a winner!
Yoin Reverberator is available for macOS (AU) and Windows (VST3).
Analog Obsession Rare, BPB Edition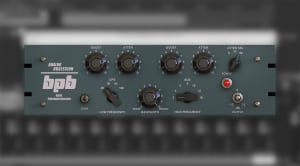 After two new kids on the block, it's time for a familiar name. Analog Obsession has been busy updating his plug-ins with oversampling and other new features. Now his Pultec emulation Rare is getting the same treatment in collaboration with Bedroom Producers Blog. The EQ, which features an extra pre-EQ gain stage, now lets you switch on 4x oversampling by clicking on the Analog Obsession logo. Rare has also received an optimized circuit emulation and support for macOS Big Sur.
Rare is available for macOS 10.9–11.X (VST, VST3, AU) and Windows 7–10 (VST, VST3)
Videos
Image Sources:
callybeat-hum808: Callybeat, Gearnews
owl-o-lantern-yoin-reverberator: Owl O'Lantern
analog-obsession-bpb-rare: Analog Obsession