Best free plug-ins this week: Breadslicer, Overdose and DRUID X2
This week's collection of free plug-ins is a little bit of everything: We've got a funky-looking slicing effect, a full-blown software synth and a multi-effect rack for guitarists. Here's Breadslicer, Overdose and DRUID X2.
Craving more free plug-ins? Check out our archives!
Audioblast BreadSlicer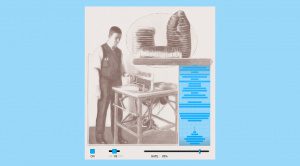 What better way to illustrate what this plug-in does than with a dude slicing bread on an old-school machine? Behind the odd-looking GUI is a live auto-slicing effect. BreadSlicer takes your audio and chops it up into small slices synced to the tempo. These pieces are then rearranged randomly. You can adjust the size of the slices (1/4, 1/8, 1/16). There's also a gate slider for additional stutter effects. If you're into creative slicing effects, this one should be right up your alley.
BreadSlicer is available for Windows, macOS and Linux in VST, VST3, AU and AAX formats.
Noizefield Overdose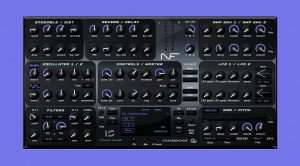 Noizefield has teamed up with Infected Sounds to create Overdose, a 2-oscillator synth geared towards EDM, Trance, Trap, Techno and similar styles. It features 168 waveforms per oscillator, a ring modulator, FM, two multimode filters and a vowel filter. For modulation, there are four envelopes and two LFOs. Overdose also comes with a good selection of effects, including chorus, phaser, trance gate, ensemble, bit crusher, distortion, reverb and delay.
Overdose is a VST plug-in for Windows (64 bit).
AGL VST Customs DRUID X2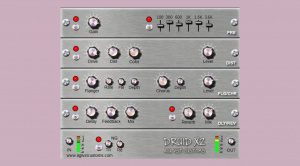 New developer AGL VST Customs has taken five of the most popular effects for guitar and stuck them into one convenient plug-in organized in a rack format. DRUID X2 features a preamp simulation with a 6-band graphic EQ, a distortion module that simulates a valve amplifier and a modulation section with the essential flanger and chorus effects. After that comes a delay and reverb module, followed by an output stage with a noise gate, level controls and VU meters.
DRUID X2 is a VST3 plug-in for Windows (64 bit).
Video
Image Sources:
audioblast-breadslicer: Audioblast
noizefield-overdose-1: Noizefield
agl-vst-customs-druid-x2: AGL VST Customs