Best free plug-ins this week: Sound Object, Sensuous and DRUID Bass X2
Just in time for the holidays, we've got a bunch of free plug-ins for you. Position your audio in a three-dimensional space using Sound Object, enjoy a cool little monophonic synth that goes by the name Sensuous and beef up your bass with the DRUID BASS X2 multi-effect.
Got some spare time during the holidays? Check out our huge archives with hundreds of free plug-ins!
Suzumushi Sound Object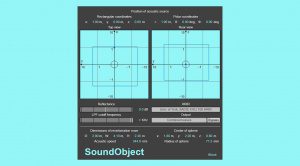 Sound Object by Suzumushi creates binaural sound from a monaural sound source and allows you to position and move the signal freely in a three-dimensional space. Rather than convolution, the plug-in uses reflected waves in a reverberation room to achieve the effect. It also adds Doppler effect to moving acoustic sources. Don't be put off by the technical-looking GUI; once you get the hang of the top view and rear view graphs, it's actually quite simple.
Sound Object is available as a VST3 plug-in for Windows.
Fabric 70 Sensuous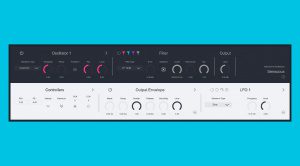 Sensuous by Fabric 70 is a cool little monophonic synthesizer. In addition to the basic waves, the oscillator section features a wave shaper for additional timbres, as well as oscillator modulation. Sensuous also has a multi-mode filter with overdrive. For a simple subtractive synth, the modulation capabilities are quite extensive: You get three envelopes and three LFOs that can modulate any parameter, plus mapping options for mod wheel, aftertouch, and two assignable MIDI CCs.
Sensuous is available for macOS and Windows in VST3 and AU formats.
AGL VST Customs DRUID BASS X2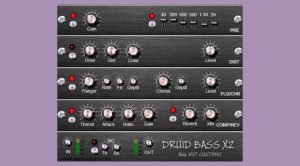 Liked last week's DRUID X2 for guitar? The developer also offers a similar multi-effect plug-in for bass. DRUID BASS X2 conveniently combines five essential bass effects in a rack chain. There's a preamp with a 6-band graphic EQ, a distortion and overdrive module, and a modulation section with independent chorus and flanger effects. The plug-in also offers a compressor with threshold, attack, ratio and gain controls, as well as a spring reverb emulation and noise gate.
DRUID BASS X2 is a VST3 plug-in for Windows.
Video
Image Sources:
suzumushi-sound-object: Suzumushi
fabric70-sensuous: Fabric 70
agl-vst-customs-druid-bass-x2: AGL VST Customs