Best free plug-ins this week: aXMeter, dpMeter 3, LuckyWorm, EasyReverb
Approximate reading time: 2 Minutes
It's that time of the week again where we take a look at the more interesting freeware releases that happened over the past 7 days. We have four freebies for you – an Ambisonics metering suite, a proficient metering plug-in, a quirky synthesizer, and a reverb. Here's more about each:
SSA Plugins aXMeter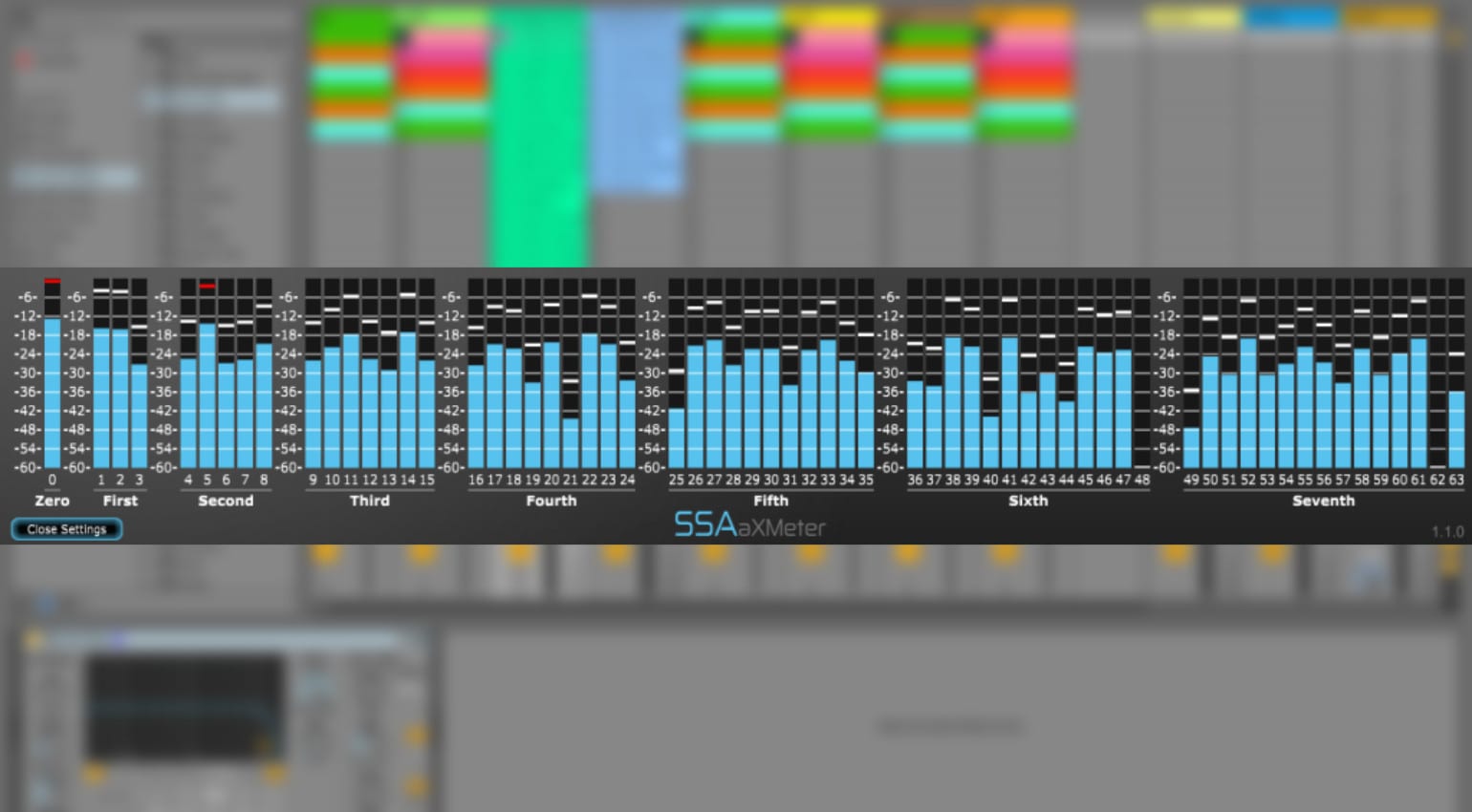 This is a tool which reads out the RMS values and peak levels of all Ambisonic audio channels in real time. It has a notably clear user interface and handles all seven channels. If you work with AmbiX and Ambisonic, you can probably shell out some cash for a professional metering tool, but even so, aXMeter ought to do the job just fine!
aXMeter is available for Windows and Mac computers in AAX, VST, and AU formats (32- and 64-bit).
TB Software dpMeter 3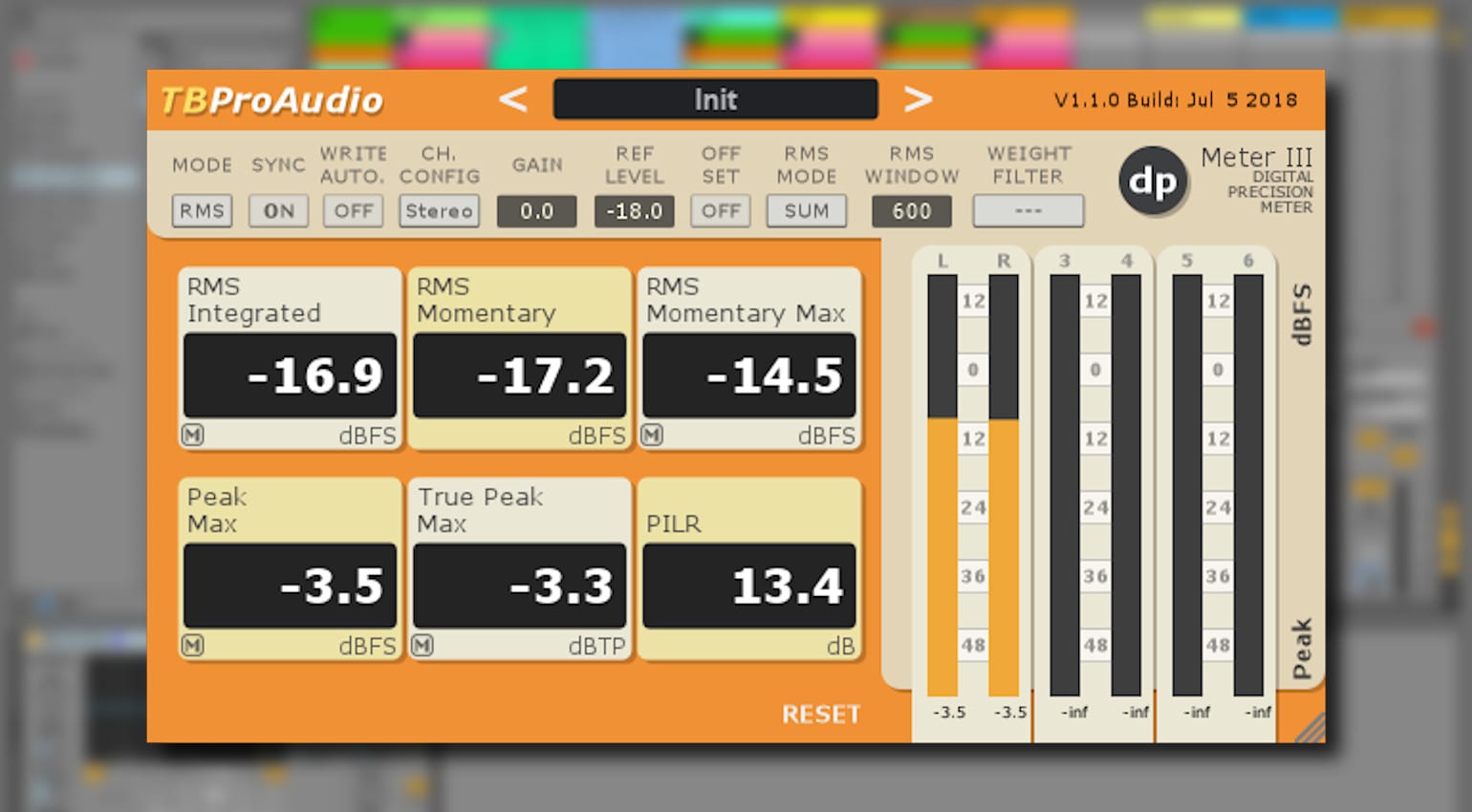 TB Software is giving away its well-respected DPMeter 3 metrics and analysis plug-in, which lets you get a grip on volume and peaks during mixdown or mastering. In addition to having a striking orange GUI, dpMeter 3 measures intersample peaks, truepeak, RMS, and EBU R 128, which makes it a fairly complete metering suite. Having it for free is a bit of a privilege, really!
The plug-in runs on Windows XP SP3 or higher and Mac OSX 10.5 or higher as VST, VST3, RTAS, AAX and AU in 32 or 64 bit.
BipTunia LuckyWorm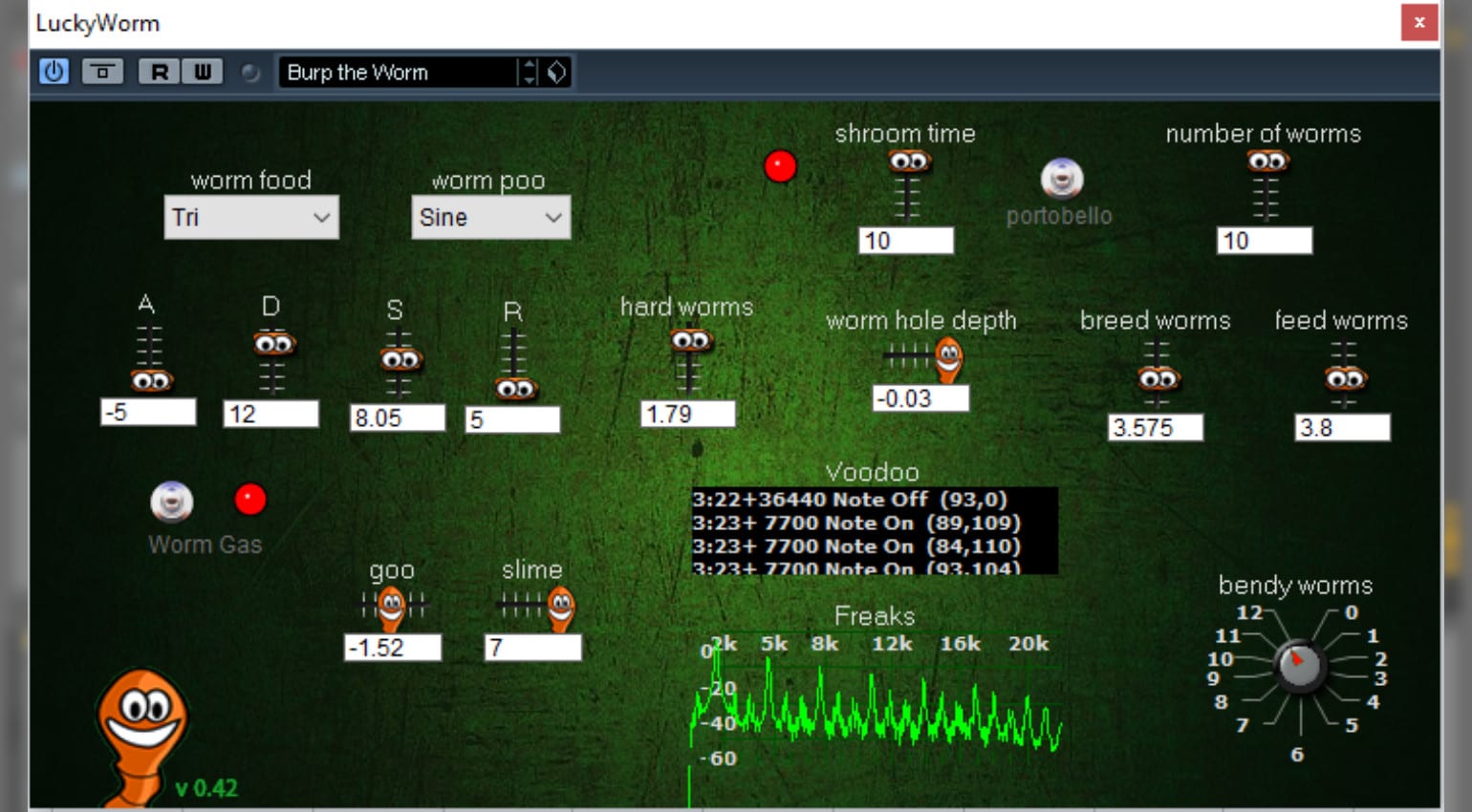 LuckyWorm is a funky monophonic synth with a concept clearly inspired by the Worms videogame. Behind the parameters' colorful names (worm poo, shroom time, worm hole depth, etc) lie widely familiar things like oscillator, saturator, oscilloscope, pitch bend, etc. – but it's up to you to figure out which worm thing does what synth thing. Have fun!
Only 32-bit Windows is supported, so you may have to figure out a virtual machine or an old computer or whatever. A great opportunity to play a round of Worms with a school friend in the meantime!
Video
SaschArt EasyReverb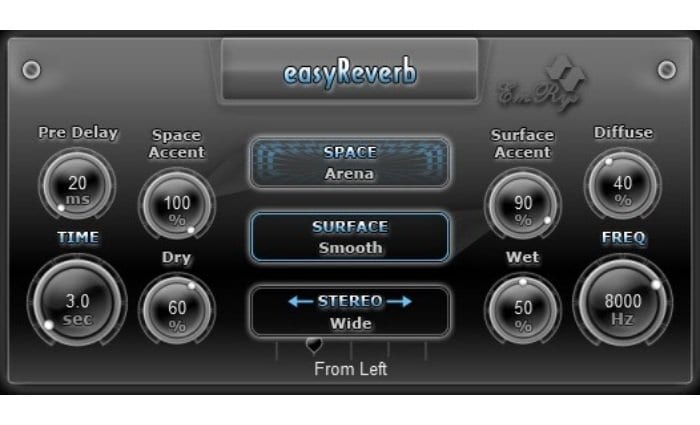 This is an algorithmic reverb with interesting features like surface selector, accent for space and surface, and an accessible user interface. The surface selector imitates the surfaces of acoustic spaces, of which there are eight – Arena, Cathedral, Hallway, Corridor. There are six options, each with its own algorithm – Smooth, Waves, Granulated, Rippled, Zigzag, and Rich Zigzag. Accent for space amplifies or attenuates the specific sound of the chosen space – think of it as a wet/dry blend control. Accent for surface does the same, but for the selected surface. Finally, there's a stereo selector with 8 different algorithms for stereo reflections – Mono, Wide, Inflate, Squeeze, Cone, Reverse Cone, Steps, and Reverse Steps. Here's to a pretty cool reverb you can have for free!
EasyReverb is available now for Windows & Mac (32 & 64-bit VST/AU).
Video