AKAI Force firmware 3.1 adds an abundance of new instruments and features
AKAI has dished out a big feature update for its Force groovebox, adding 3 new instruments, 7 new insert effects, disk streaming, USB audio, and a whole bunch of good stuff. Let's see what's poppin'.
AKAI Force firmware 3.1
Coming to 3.1 are 3 new instruments – AIR Solina, AIR Mellotron, and WayOutWare Odyssey. These are familiar synthesizer and keyboard instruments with optional Flavor effects processing to introduce distortion, noise, flutter, and other 'character' effects.
The 7 insert effects include Stutter, Half Speed, Granulator, Diffuser Delay, Stereo Delay, Diode Clipper, and AIR Limiter. That's already potent creative fodder, but there's more – Vocal Tuner does pitch correction on the device itself, AIR Doubler fills out vocal tracks with faux double-tracking, and AIR Harmonizer generates 4-part harmonies from a single vocal. Add built-in volume, pan, delay, EQ and you can probably come up with rather competent vox!
Meanwhile, disk streaming from external storage unlocks additional room for recording and processing. You can deal with longer audio tracks, perform DJ sets, create larger sample instruments / keygroup programs, and benefit from faster loading times. Good stuff!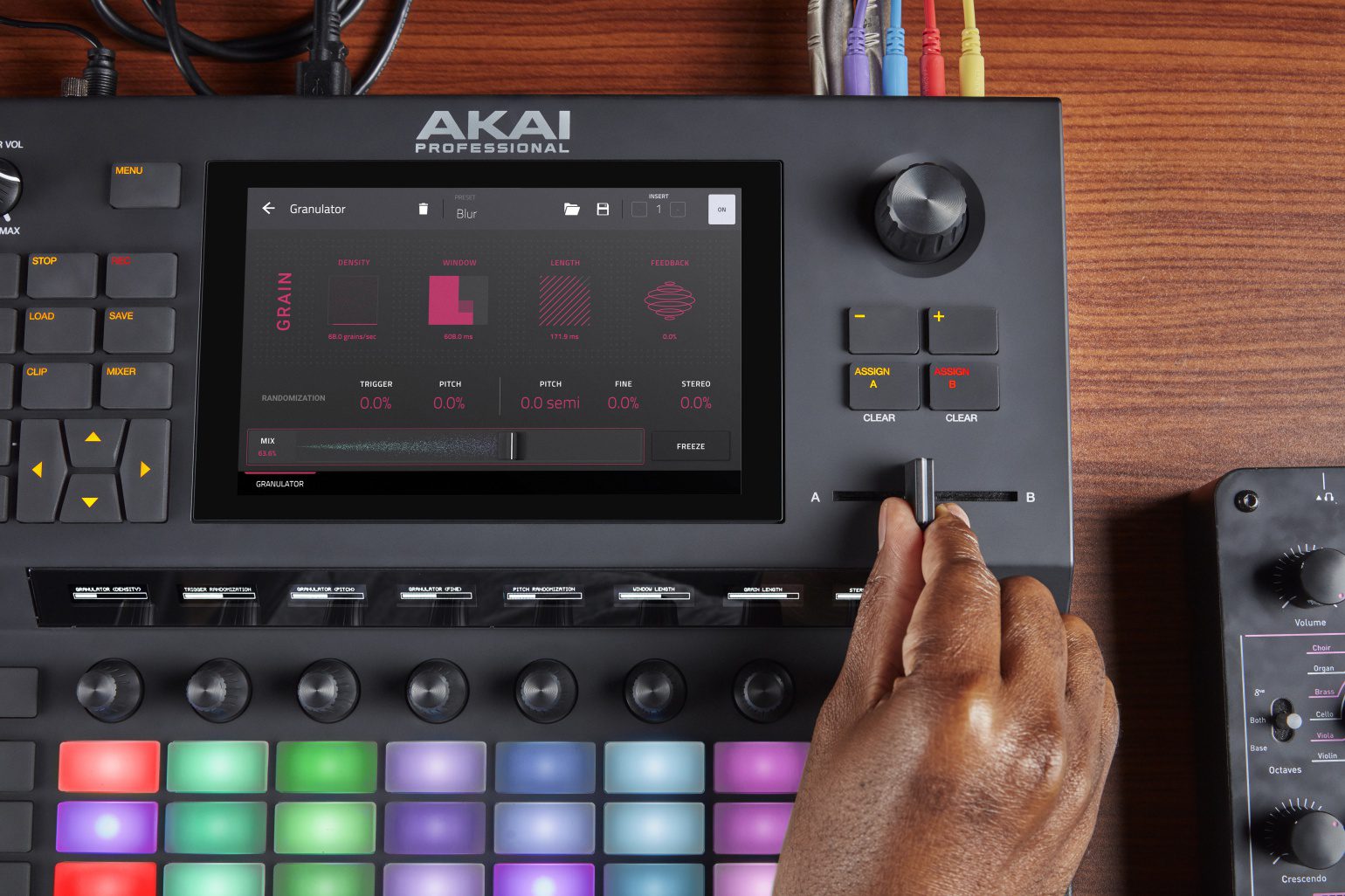 The USB audio functionality is also a great addition with up to 32 audio tracks that can be recorded and routed between the Force and connected gear. The update is rounded off by portamento for gliding notes and percussion, pitch envelopes for samples, Sample Tail for smoothing out those dreaded pops at the start and end of samples, and as many as 10 new drum pad effects (such as Ringmod, Bitcrush, Tubedrive, and Lowpass).
Force 3.1 also adds new functionality to Buses (Submixes/Returns/Masters). The Recording, Playback and Editing of automation follows the same workflow on buses as with other tracks. Force 3.1 also expands MIDI integration with the ability to load and export MIDI files to and from FORCE. You can also assign FORCE parameters to 3rd party MIDI controllers.
Force 3.1 is available now as a free update for Force users.
More information