7 scarily good Halloween plug-in deals you shouldn't miss!
Deal
It is Spooky season, which to us means a nice little prelude towards the deals extravaganza that is Black Friday – virtually the whole of November. In this article, we have racked up 7 very nice deals and sales for plug-ins by esteemed developers. There's great choice and we are pretty sure that you will find something to catch your interest!
Plugin Boutique – 25% off Leapwing Audio Plug-ins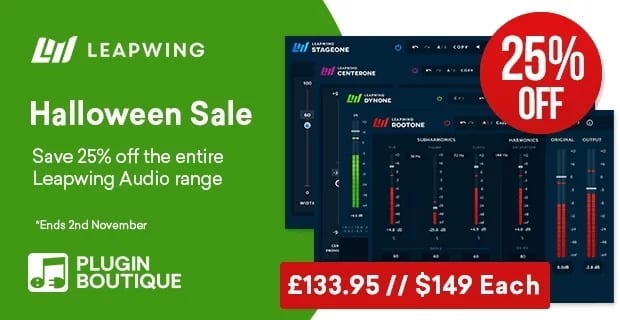 Dealer powerhouse Plugin Boutique is selling Leapwing Audio plug-ins at 25% off. The sale includes the following products:
RootOne Subharmonics Plug-in – a highly advanced low frequency processor and sub generator. Read more here.
StageOne Width & Depth Plug-in – fix your mix's perceived width, depth and mono spread with an unique algorithm that prevents phase or mono-compatibility problems.
DynOne 3 Dynamics Plug-in – 5-band parallel compressor that's flexible and easy to use.
CenterOne Center Manipulation Plug-in – an original approach to mid/side processing, the plug-in lets you adjust the stereo image's phantom center or separate center and side signals.
The offers are good until November 3, 2020.
D16 Group Halloween Flash Sale – 50% off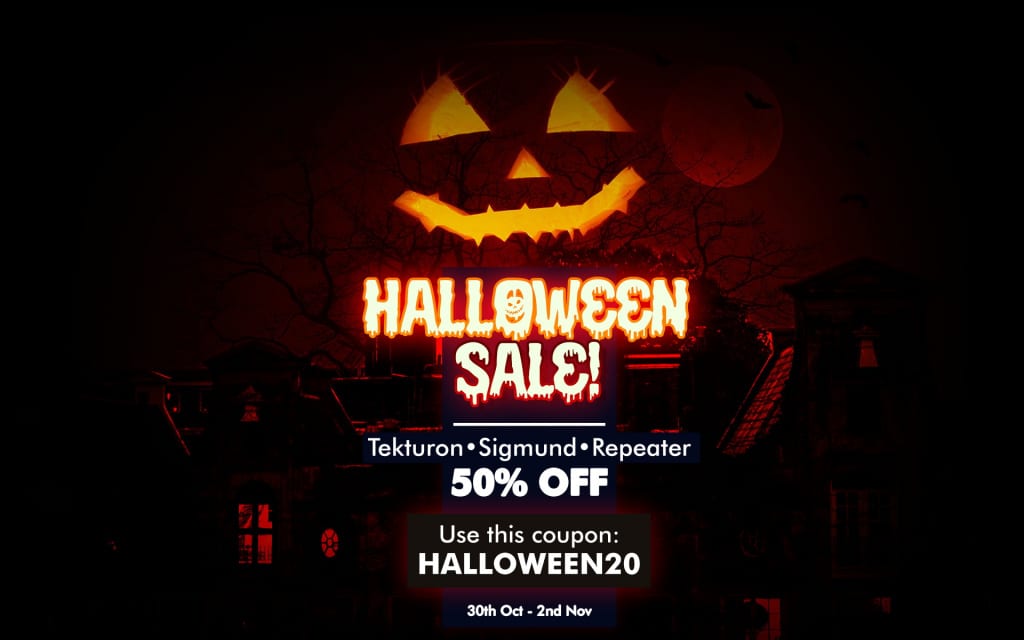 This Halloween, D16 Group lets you save as much as 50% off three different delay plug-ins:
Repeater – dual-delay plug-in that models 23 delay units and features tap tempo/daw sync, ping-pong mode, analog feedback loop, 2x Stereo spread, dual multimode filter and parallel processing.
Sigmund – workhorse delay that boasts four discrete delay units with independent parameter control, a multi-mode filter (in or out the feedback loop), an overdrive module, an amplitude modulator, two general purpose modulators (LFO, Envelope, Peak follower), nine routing topologies, and lots more to discover.
Tekturon – multitap delay with 16 independent delay lines configured from a bespoke Delay Matrix. Each delay line features control over delay loop, panning, stereo spread, and post-tap multi-mode filter. Delay taps are sequenced on a Time Grid with optional host tempo sync and shuffle.
Softube – 50% off Tube-Tech Complete Collection (ends today!)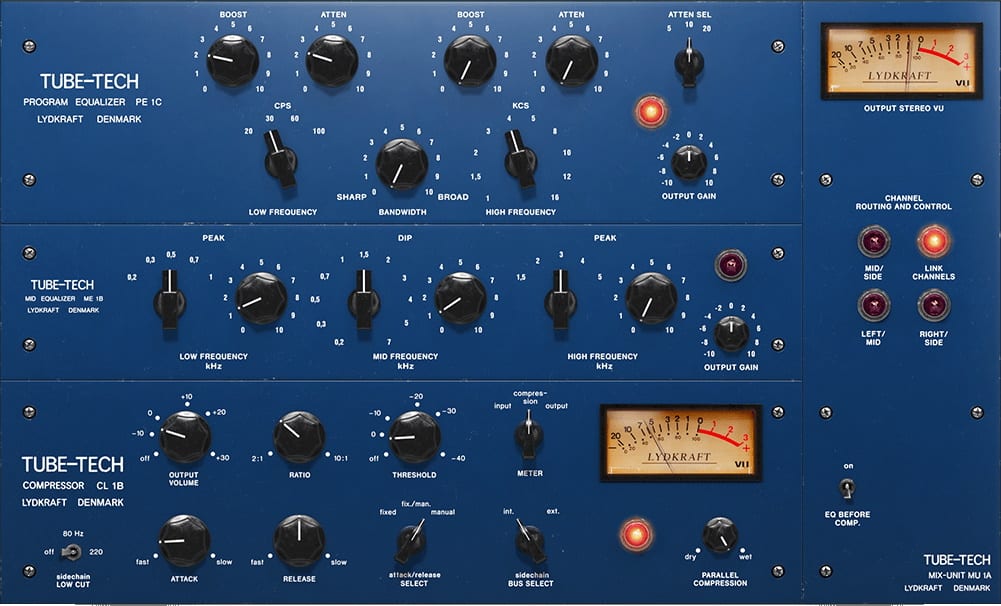 Normally USD 449, Softube's collection of Tube-Tech gear emulations is on sale for USD 225 for the rest of the day (October 31, 2020). It ties together authentic-sounding models of the passive PE 1C and ME 1B Pultec-style tube equalizers, along with the CL 1B optical compressor.
Waves Halloween Plugin Sale: 40% OFF and free plugins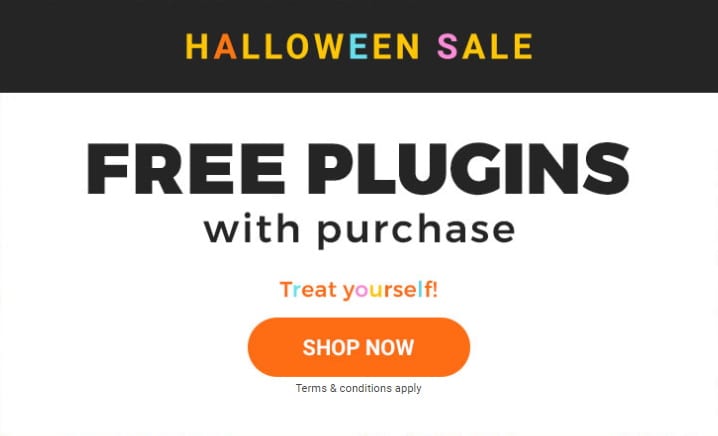 Waves plug-ins are perpetually on sale, but a Halloween sale is still a sale! Until November 2, the prodigious developer is taking 40% off plug-ins, bundles, and upgrades. It's also throwing in a free plug-in for purchases of USD 50, or 2 free plug-ins for purchases of USD 90 or more. The sale includes products such as Abbey Road TG Mastering Chain, Vocal Rider, SSL G-Master Bus Compressor, Waves Tune Real-Time, and more.
To take advantage of the offers, use the coupon code TREAT40 at checkout.
Black Rooster Audio – USD 99 Halloween Bundle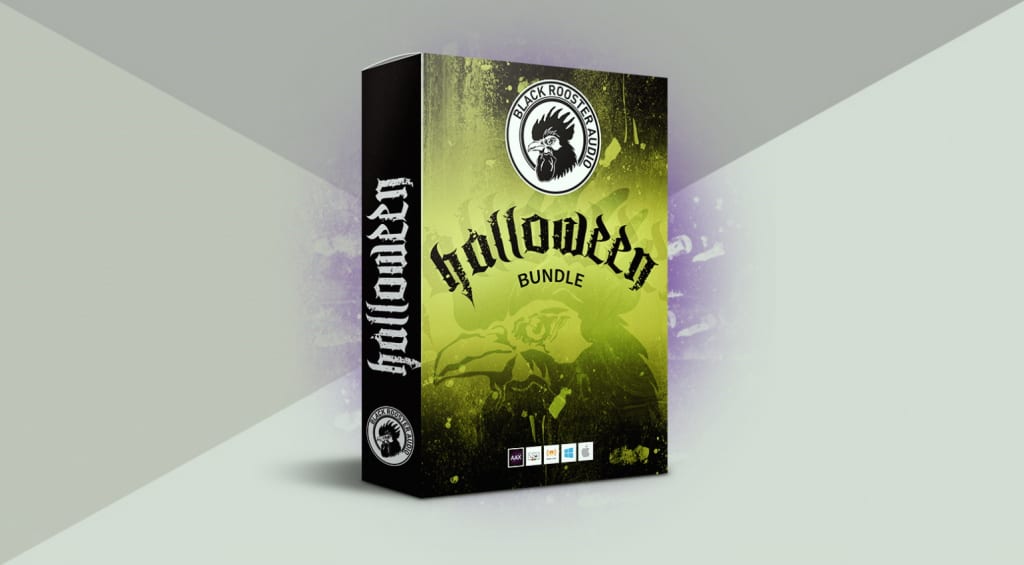 Black Rooster Audio bundled up USD 604 worth of its plug-ins into one handsome USD 99 package. It includes six seriously good plug-ins:
VEQ-1P – emulates the fabled Pultec EQP-1 tube program equalizer.
VLA-2A – an emulation of the renowned Teletronix LA-3A optical tube compressor.
Edelweiss 72 – mixing channel strip plug-iх with expander, 5-band equalizer, compressor and limiter stages along with comprehensive metering.
KH-COMP1 – bespoke analog compressor emulation spec'd out by producer Koen Heldens. Read more here.
VPRE-73 – emulates the venerable Neve 1073 mic preamp.
Magnetite – great tape machine and a personal go-to for tape mojo duties in-the-box.
United Plugins – 50% off Halloween Sale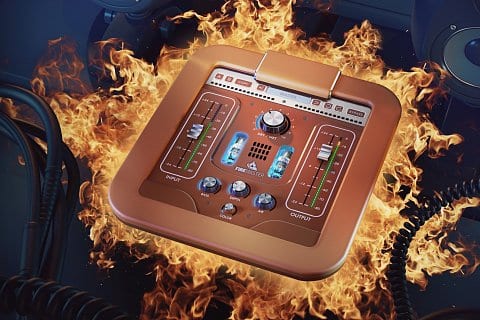 Developer United Plugins is taking half the price off MorphVerb and MDrumEnhancer. Both are priced EUR 75, down from EUR 149.
MorphVerb is unique in the aspect of morphing between classic reverb sounds for unique-sounding spaces. A jog control lets you tune between Echoes, Room, Plate, Chamber, and Hall with further parameters to tweak and a super vintage-looking visualizer.
MDrumEnhancer keeps up with your drum track, synthesizing and sequencing sample-augmented tracks in parallel. The goal is big, phat, boomy drums without the typical issues caused by traditional drum replacement. The engine is complemented by a dynamic equalizer and transient shaper.
Overloud – 50% off Rematrix + Factory Library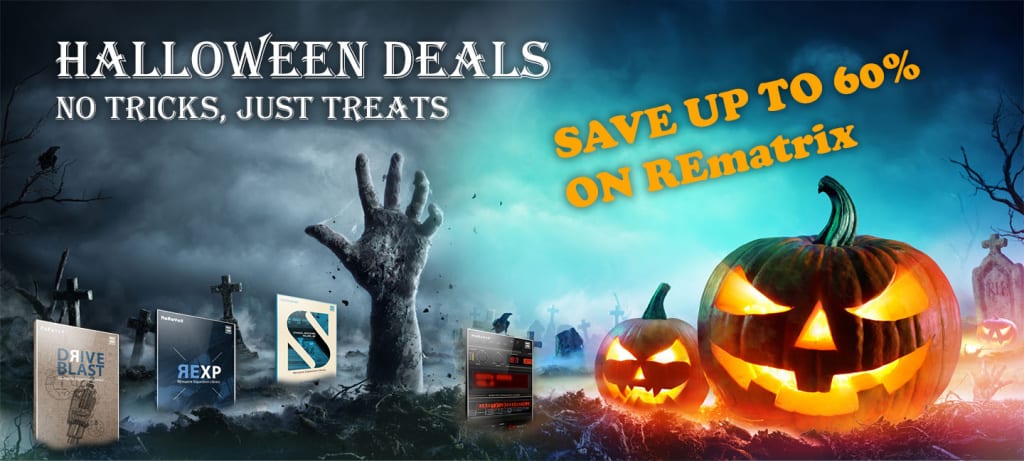 Overloud has slashed prices for its Rematrix reverb suite and expansions. It's also thrown in reasonable discounts for the rest of its products, so head over to overloud.com and see if there's anything you're down for!
Image Sources:
Leapwing-Audio-Halloween-25-OFF: Plugin Boutique
D16 Plugins Halloween sale: D16 Group
Softube TubeTech Complete Collection sale: Softube
Waves - halloween sale: Waves Audio
Black Rooster Audio Halloween sale: Black Rooster Audio
United Plugins Halloween Sale: United Plugins
overloud-banner-halloween-2020: Overloud