The 5 best new hardware synthesizers this year – so far
Will there EVER be enough hardware synthesizers to choose from? Well, not for me. And the bonanza of new products fortunately continues – 2016 is already looking to be a good year. Not too long ago, this instrument category seemed to be fading into the sunset – more or less replaced by software. Or so it seemed. Only rare vintage analog synths were still perceived as "cool". Then, smaller companies like Moog, Doepfer, Dave Smith Instruments or Arturia took it upon themselves to bring back the pleasures of true analog sound. Now, there is a string of new instruments for synthesizer enthusiasts – including Korg and Roland, who are helping to further this "honourable cause". Including some retro-surprises: We have seen the reintroduction of the legendary Korg MS-20, the Arp Odyssey and Sequential Circuits with their Prophet 6 (the updated Prophet 5 reincarnation). Fortunately, manufacturers aren't solely rely on the achievements of the past. Some also try to push the envelope with new ideas and features. Here is a list of my picks for 2016 so far:
1) KORG MINILOGUE – 4 analog voices for the price of one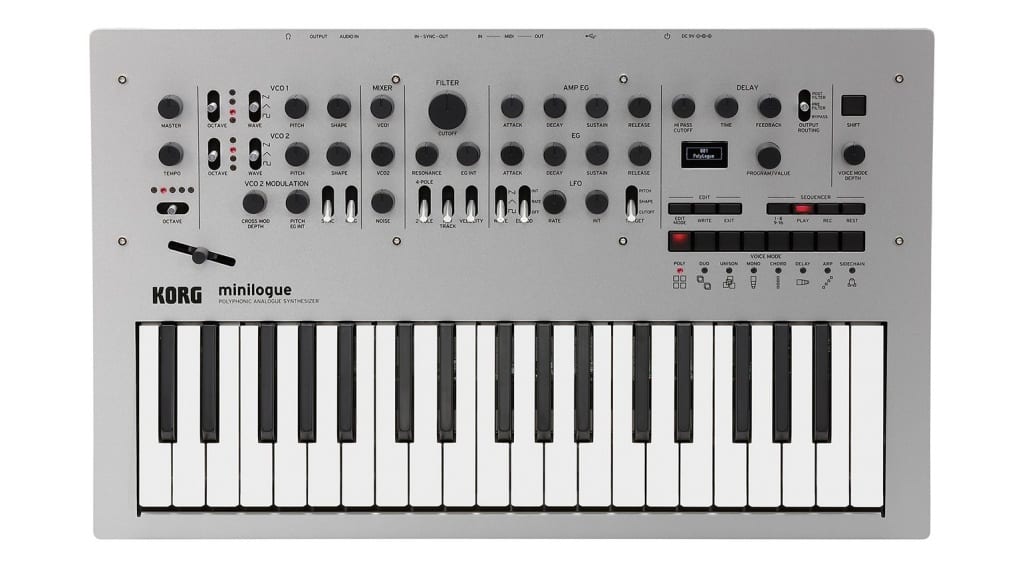 The talk of the show at NAMM: The Korg Minilogue is a programmable 4-voice polyphonic analog synthesizer with 2 VCOs, filters, delay, arpeggiator, sequencer and USB-MIDI for only 600 EUR, establishing a new price point. The product's features represent an interesting take on "updated" analog synthesis.  The Minilogue is available already and has received lots of praise everywhere – definitely a winner. We covered it in our NAMM preview.
2) OBERHEIM OB-6: Polyphonic Oberheim sound for the 21st century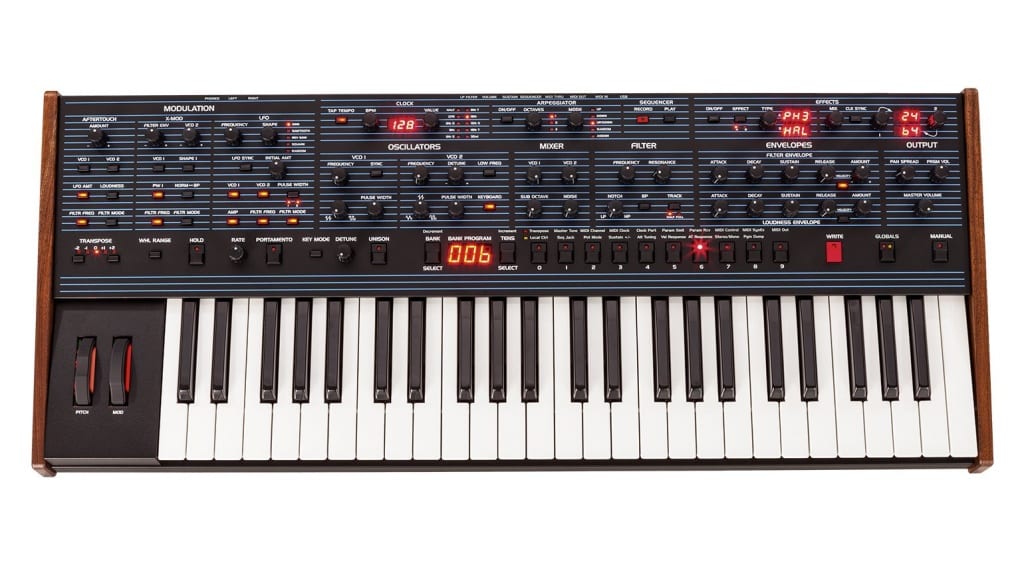 The other big news at NAMM was the collaboration between Dave Smith and Tom Oberheim, announcing the return of that big "Oberheim sound" in an up-to-date instrument. Until now, Tom had brought back the legendary monophonic SEM module and the Two Voice Pro –  now there's a true polyphonic option, too. The OB-6 is inspired by Oberheim's SEM sound engine and seems to be using Dave Smith's hardware platform created for the Prophet 6. It features 2 VCOs plus sub-oscillator per voice and 6-voice polyphony. Add to this 2-pole resonant filters and a host of other features such as the signature modulation matrix, and you're in analog synth heaven. The first units were just shipped out, the demo videos look and sound very promising. Of course a beast like this doesn't come cheap – it will cost around 3,200 EUR! More info in our Oberheim news.
3) YAMAHA MONTAGE: Brings back FM in a big way!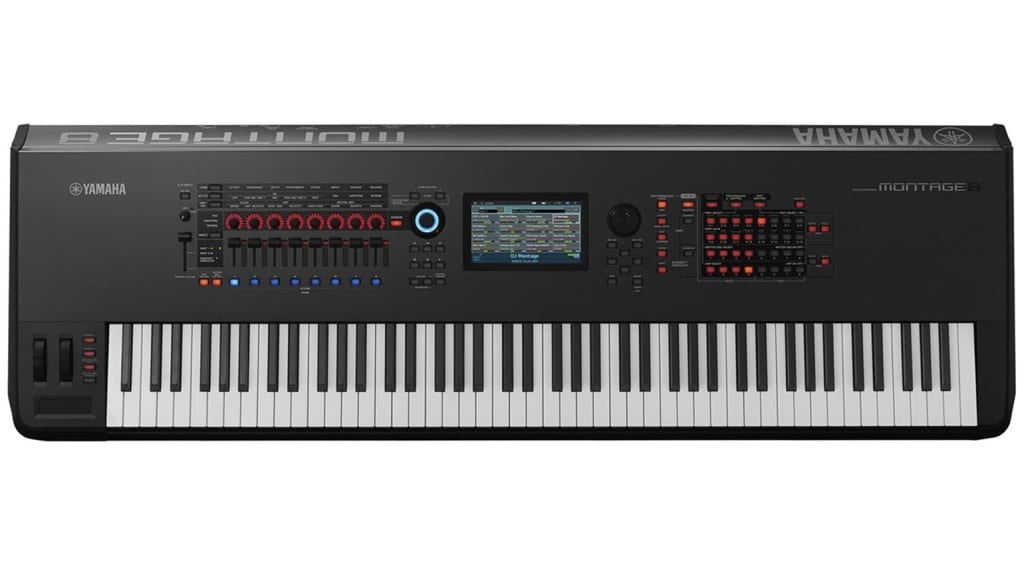 Entering the digital zone: The new range of Yamaha Montage workstation synthesizers combines AWM sample-based synthesis with expanded 8 Operator FM-Synthesis. It's all controlled via touch screen and a fancy, backlit "super knob". An audio interface and computer integration are included as well. You get the idea: a top-notch, all-singing, all-dancing all-in-one workstation to cover all bases. The cool thing about this is the return of "large scale" FM-synthesis in combination with Yamaha's AWM engine. The Montage series will include 3 models with 61, 76 and 88 keys – prices start around 3,000 EUR for the smallest version with 61 keys. A couple additional infos in the news from NAMM.
4) KORG VOLCA FM: FM is back in a small way, too…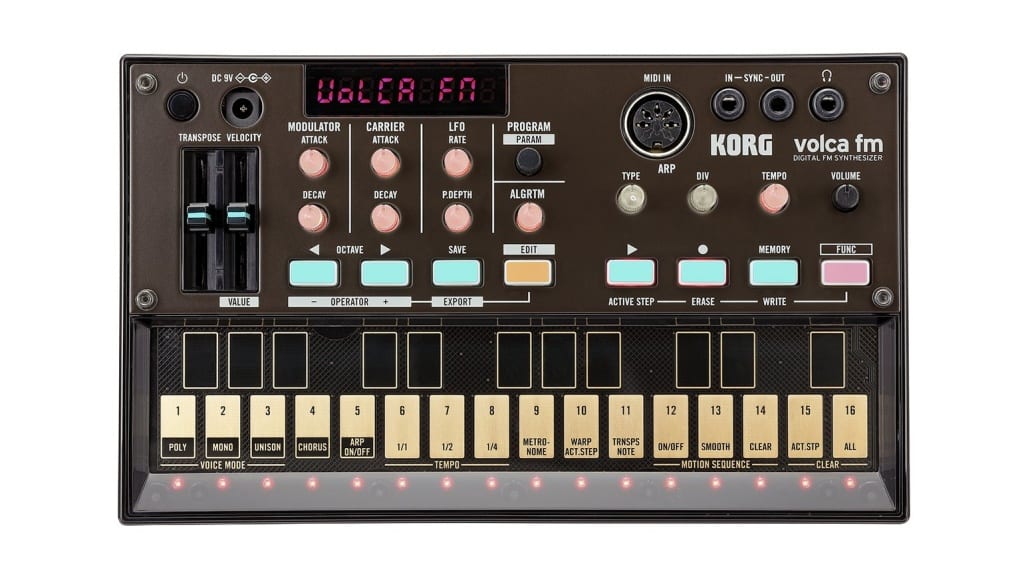 …in a small and affordable package, that is! The Korg Volca FM is an affordable FM-synthesizer featuring 3-voice polyphony and full blown 6 operator FM-synthesis, and is  fully compatible with Yamaha's DX-7 sound library! So you can load all those classic DX-sounds in via Sysex. And all of that for less than 200 EUR, with shipping slated for June. This is a nice addition to the Volca range with its analog synths and drum machine – Korg is still on a roll, it seems!
5) ARTURIA MATRIXBRUTE: On the steps to monophonic analog heaven?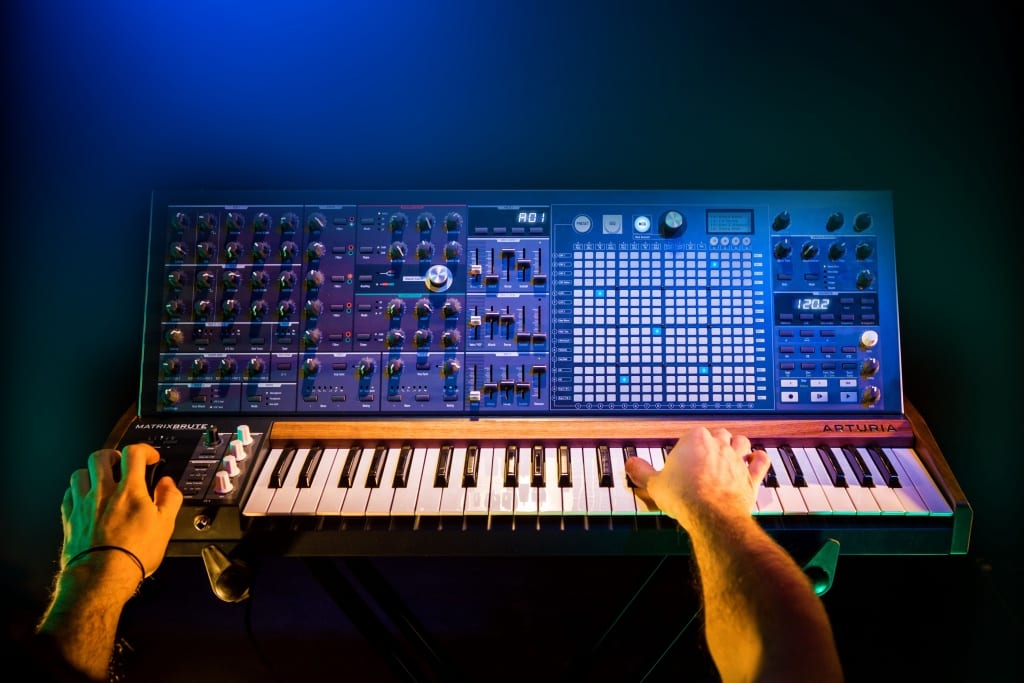 The Arturia Matrixbrute synth adds a flagship model to the company's range of analog synths. Minibrute and Microbrute established the French software company as a force in the analog world, too. Up to that point, they had no background in analog hardware – and took the synth world by surprise. Now, approximately 2 years on, they dare to launch a high-end synth – in their own words "the most powerful analog monophonic synth ever". It definitely looks the part with its huge panel and backlit matrix. 3 VCOs, 3 Envelopes, Steiner-Parker & Ladder filter, 256 presets, analog effects – the list goes on. But that of course also commands a high-end price: Be prepared to pay around 2,000 EUR for this instrument. The MatrixBrute should be available shortly (probably end of May).
But wait… there's more: TEENAGE ENGINEERING's Pocket Operator gadget power!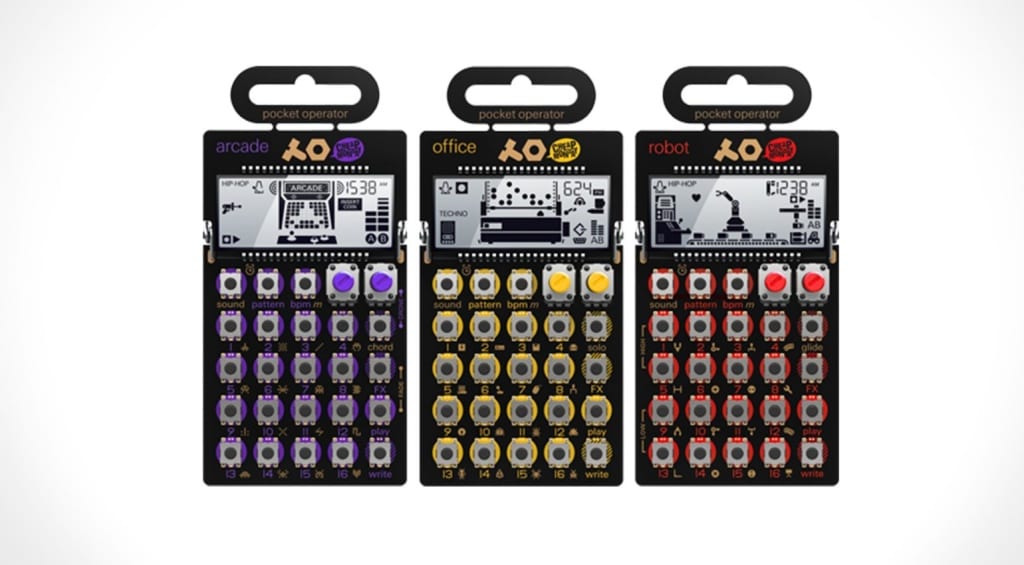 OK. That's one more than Five. I know. But… I just had to mention these little ones. If you are craving a new synth, but your already considerably sized setup wouldn't REALLY justify another synth, this could be your salvation. Swedish company Teenage Engineering premiered 3 new Pocket Operator synths in 2016. Namely Arcade, Office and Robot. They might look a bit gadgety, but provide interesting sounds and features for electronic music creation. This includes synchronization between multiple Pocket Operators for live collaboration. And they are truly affordable, setting you back less than 70 EUR each! More information on the new models in the dedicated news from earlier this year.
This is not to mention a host of new Eurorack module announcements such as the Roland System 500. I certainly do hope there's more to come; last year Roland premiered their limited Boutique series (with virtual analog versions of their Juno-106, Jupiter-8 and JX-3P) in the autumn. I am hoping for new Plug-Outs for their System-1 synth and additional Expansion packs for the TR-8 drum machine.
Image Sources:
Monologue: A modern incarnation of analogue synthesis.: Korg & More
Return of a legend: Oberheim SEM-Sound times six?: Dave Smith Instruments
Montage: Yamaha Top-of-the-line workstations with AWM & FM!: Yamaha
Korg Volca FM: Tiny in size – but featruing full blown 6 operator FM synthesis.: Korg & More
matrixbrute-04: Arturia
Teenage_Engineering_PO_20_series_gearnews: Teenage Engineering