Yamaha CK Series: All round studio and stage keyboards
Pulling in elements from the Yamaha YC Stage Keyboard and CP Stage Piano, the CK Series CK61 and CK88 make for superbly portable all-rounders.
CK Series
If the YC Series felt a bit complex and overwhelming and the CP series was just too much piano and not a lot else, then maybe the CK Series finds the right sweet spot. It brings together just enough of the YC hands-on business to remain intuitive and a really great piano sound. In either a lightweight 61-keyed version or a graded hammer action 88-keyed version, they might be just the job.
You're not trying to deal with a huge library of sounds, but rather just the ones that are going to be perfect on stage. You get 363 possible tones drawing on the organ and synth sounds from the YC Stage Keyboard and the pianos of the CP Series. You've got 128 notes of polyphony to use. And you can layer up to three sounds and create Live Sets for instant recall.
Layout
The layout is really nice with some definite vintage influence and appears to have everything out and within reach. For the organs, you've got physical drawbars. For the synth you've got filter controls and an envelope right on the front panel. Two effect engines and overdrive are also accessible on the fly without menu diving. You can even plug a microphone or other instruments into the back to use the effects.
Both the CK61 and CK88 are battery-powered and come with built-in speakers. So even with the heavier keyboard and bulk the larger one is still very portable. You can plug them into your computer to use as audio and MIDI interfaces, or route audio into it via Bluetooth – it's nicely versatile.
They are good-looking too, with a nice vintage vibe that's not too flashy. I think it could be a really useful keyboard for gigs that will have the sounds you need and some great performance controls. And at around £1,000 and £1,500, the price feels about right. Undoubtedly the only question is, where's the CK73?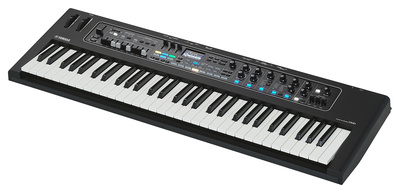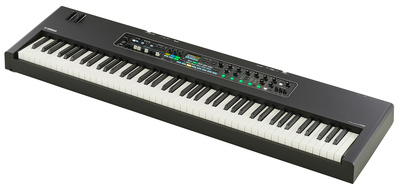 Image Sources:
Yamaha CK88 and CK61: Yamaha