Wampler Ratsbane: A mini-pedal version of the classic RAT distortion
New Ratsbane mini overdrive/distortion/fuzz pedal
The new Wampler Ratsbane mini-pedal encapsulates those classic '80s RAT pedal tones we all know and love, and brings it into a smaller package, with all the gain you could ever ask for. But should you get this over the original? Let's find out. 
Wampler Ratsbane
Wampler is about to release its new Ratsbane mini-pedal. This US-made pedal is based on the legendary ProCo RAT circuit from the '80s, and brings you all those high-gain fuzz tones in a nice and compact package. You get controls for Distortion, Volume and Filter, the last of which controls the high-end rolloff, with counter-clockwise being maximum high-end and clockwise, minimum.
Switches
There are also two mini-toggle switches. The Gain has a three-stage gain control; middle is stock, left and right turbocharge the gain stages. The Voice switch lets you choose between two voicing options that subtly alter the compression and clipping of the signal.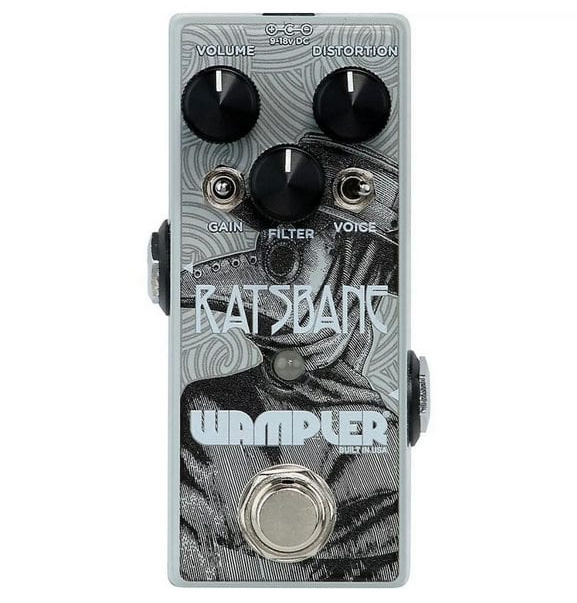 Stomp on a Rat
The Ratsbane will run on either 9V or 18V DC voltages, although apparently it sounds best at 9V and doesn't like anything above 18V. They're not cheap, as I have seen dealers in the UK listing them for about £149 each. You could probably pick up an original '80s one for less. There's also the recently announced ProCo Lil Rat version, also a mini-pedal. So there are a few choices available.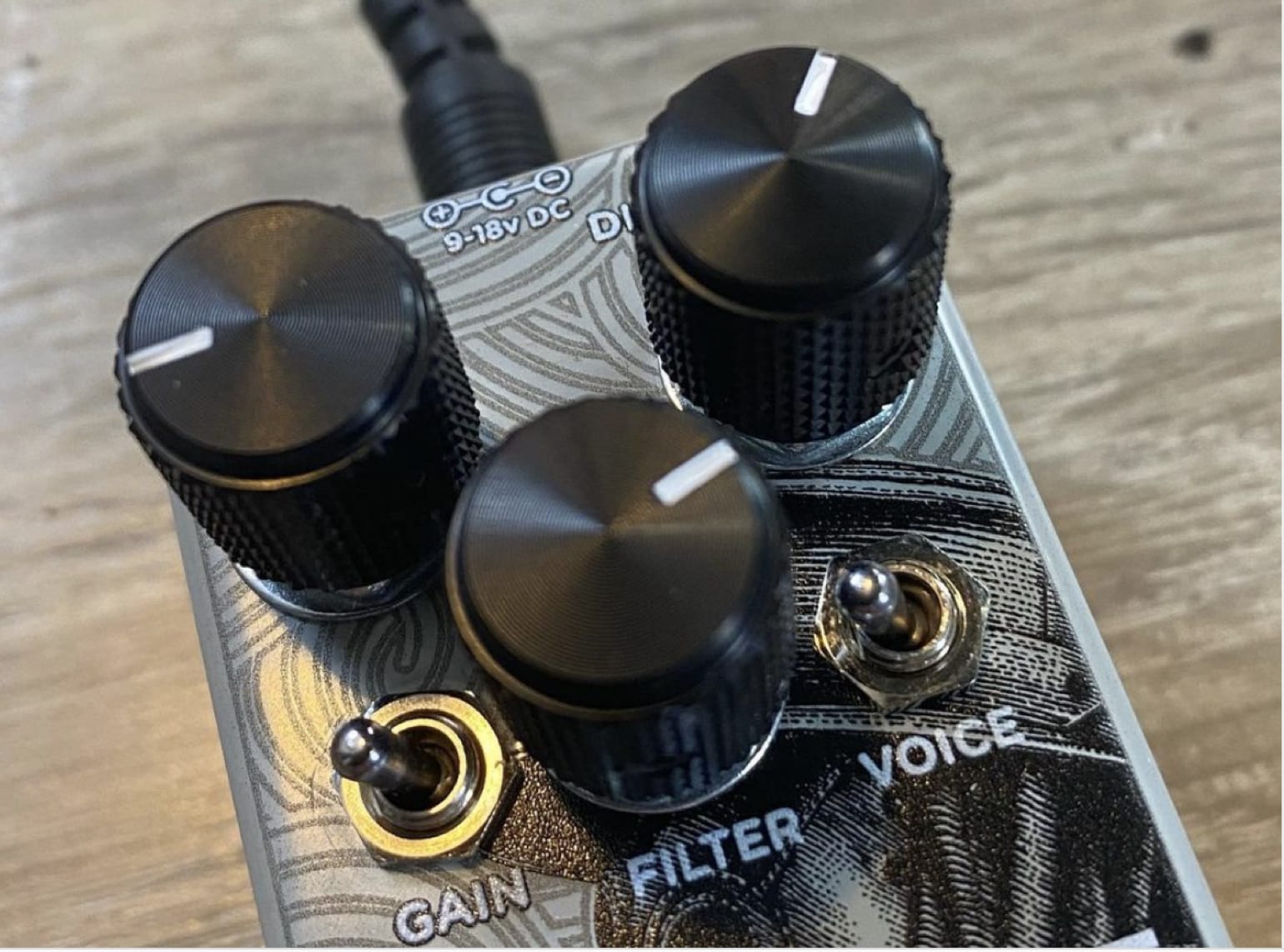 Wampler or Original?
I love Wampler pedals and the ones I own are well-made and bulletproof, so I expect this new Ratsbane will be able to handle some serious stomping too. They aren't showing up on the Wampler main site just yet, but should pop up on there any day now.
More Information
Video
Image Sources:
Wampler Ratsbane: Wampler
Wampler Ratsbane: Instagram/Wampler