V-X Multimode Vocoder: new Reason Rack Extension
Expired
V-X Multimode Vocoder is a new Rack Extension from Reason Studios. It does a bit of the old and a bit of the new with its Vintage and Modern modes, in addition to having synthesis, modulation, built-in effects and a ton of presets. Here's more about the new Reason vocoder…
V-X Multimode Vocoder Rack Extension
Reason Studios says there is lots to appreciate about vocoders, but using them was never exactly straightforward (despite many good efforts). With BV-X, the goal was delivering a creative and fun vocoder that's competent nonetheless. Knowing Reason and ReBirth before it, the developers absolutely have it in them to distill complex musical equipment into pleasantly intuitive software. So I'd trust them with such ambitions.
For the BV-X Multimode Vocoder, Reason Studios developed a custom synth engine with an Auto Play feature to automatically track MIDI input for the vocoder along with your voice. The automatic pitch tracking can 'snap' to scales and tonalities to easily play melodies and stack harmonies in tune. Traditional vocoding with manual note input is also a possibility. And if you'd rather use an external synth as the carrier signal instead of the one in BX-V, the vocoder has External Mode for that.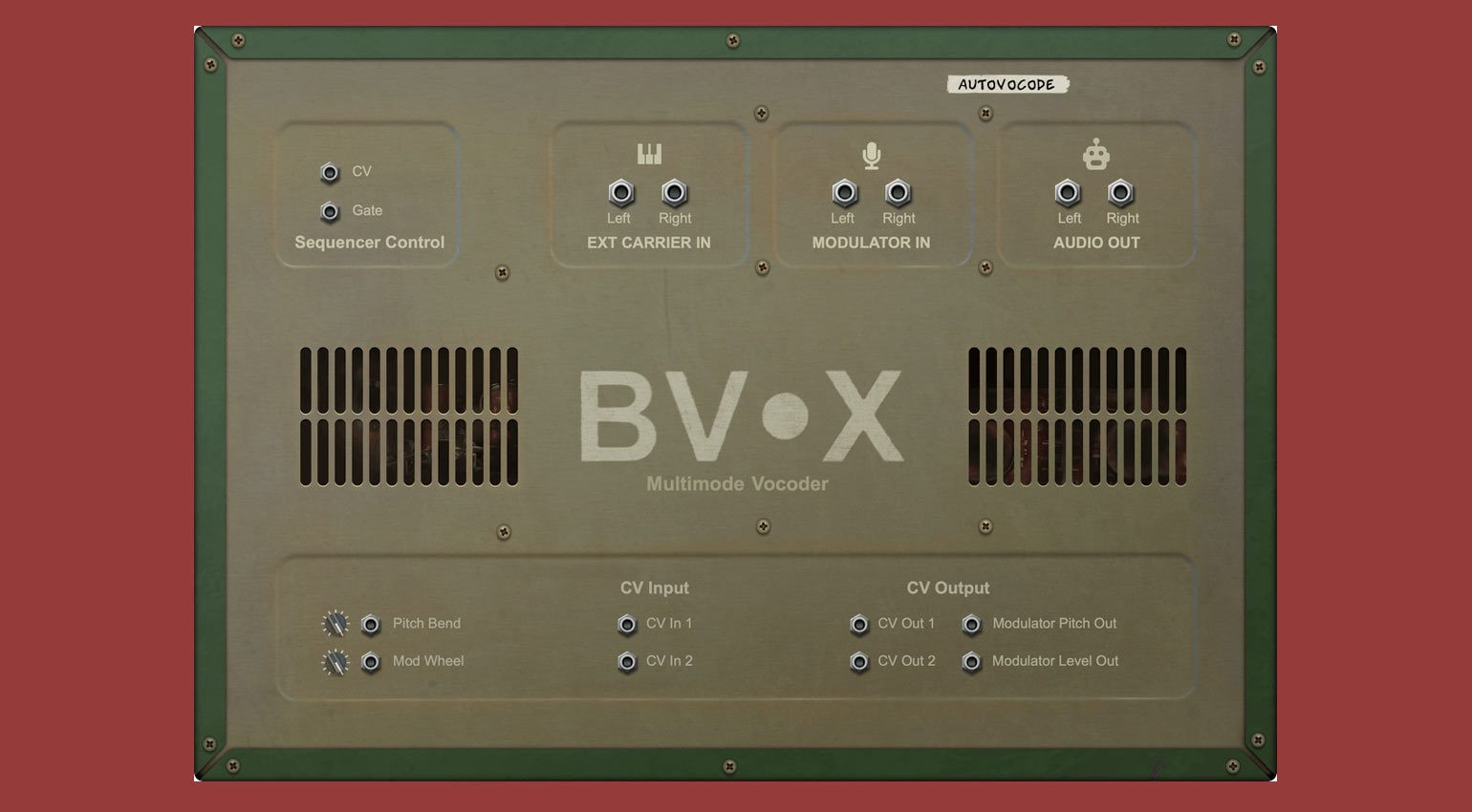 The wavetable synth built into BV-X has 20 wavetables, a harmonic mixer, 6 effects tailored for creative vocal processing, 8-voice unison and a 'lush' reverb. Between that and the Vintage / Modern modes, there's plenty of sonic variety including both traditional and experimental sounds.
Price and availability
BV-X Multimode Vocoder is immediately available for Reason+ subscribers or as a separate purchase (USD 99 / EUR 109) through the Reason Studios add-on shop. The vocoder can be used in Reason or other DAWs through the Reason Rack Plugin (64-bit VST3/AU/AAX for Windows and macOS).
While at it, definitely check out this deal which is good until April 30. If you are new to Reason or looking to update to the latest version, you can purchase the software (or subscription) from our affiliate partner Thomann:
Learn more about BV-X Multimode Vocoder
Video
Image Sources:
Reason Studios BV-X Multimode Vocoder: Reason Studios