UAD Software 9.4 is here with Distressor sim and exclusive plug-ins by Softube & Brainworx
With the latest 9.4 update to its DSP-bound software suite, UAD is introducing new plug-ins from Softube, Brainworx, and Townsend Labs. Running alongside is an "exact recreation" of the Empirical Labs Distressor multi-flavour compressor. There's no shortage of the latter, made by reputable vendors like Steven Slate and Empirical Labs themselves. But for the time being, the UAD one is supposed to be the only "authentic" Distressor emu, endorsed by Empirical Labs founder Dave Derr himself.
Pushing marketing talk aside, this emulation should be on-par with the traditional UAD plug-in quality. It should present a convincing digital emulation of the coveted hardware compressor, down to the nitty-gritty circuitry response. UAD got Empirical Labs closely involved in re-making the Distressor in software, so the level of authenticity isn't something we'd be doubtful of.
The Distressor is famous for nailing the sound of popular vintage compressors like the UA 1176 and Teletronix LA-2A, in addition to offering many sounds in-between, with the kind of fast response and versatility that make it welcome in any studio. It's also used as a character tool for adding more "grunge" to audio material by virtue of its Dist modes. The Distressor is very popular in flagship studios and has played its part in thousands of records.
UAD's plug-in recreation offers some features you won't get on a hardware distressor – such as Dry/Wet parallel processing, customizable headroom, and presets from power producers like Joe Chiccarelli (The Strokes), Vance Powell (Jack White), Jacquire King (Kings of Leon), Jimmy Douglass (The Rolling Stones), and others. Overall, an excellent addition to UAD's software line-up!
More information
Video
In addition to the Distressor, UAD Software 9.4 includes the Dytronics Tri-Stereo Chorus by Softube, the Gallien-Krueger 800RB Bass Amp by Brainworx, and Ocean Way Microphone Collection by Townsend Labs. Here's more about each:
Softube Dytronics Tri-Stereo Chorus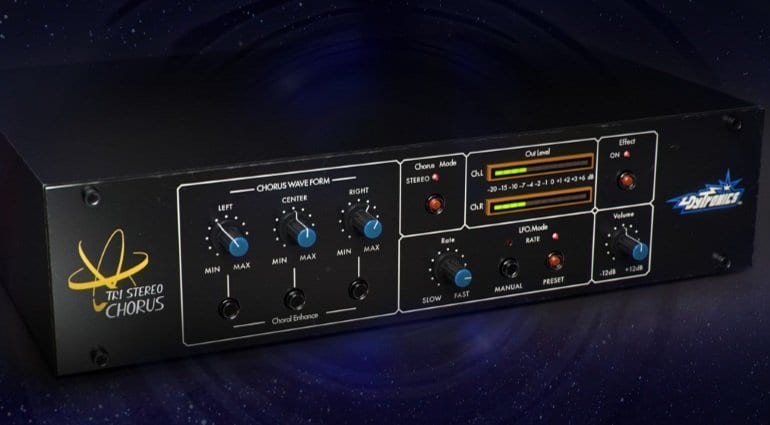 This one is an exact emulation of a rare rackmount '80s analog chorus used by the likes of Michael Landau, Steve Lukather, and Dann Huff. With three bucket-brigade delay lines operating simultaneously, the Tri-Stereo Chorus sounds thick and retro, in a good way. Try it if you need more swirl on any instrument or vocal.
More information
Video
Gallien-Krueger 800RB Bass Amp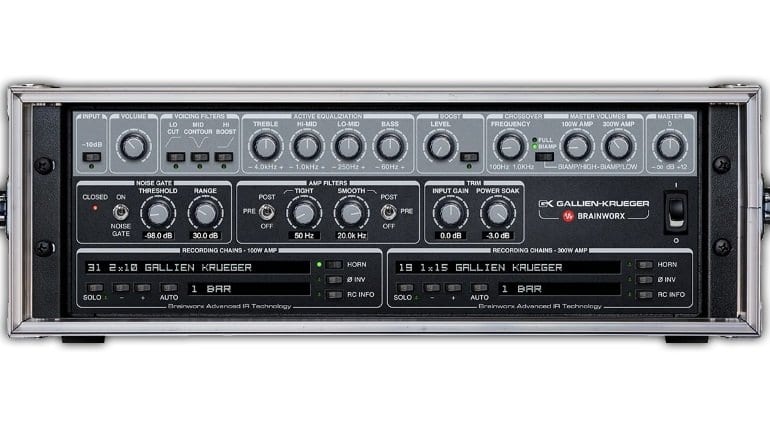 Released in 1982, the 800RB is a solid-state bass amp which quickly became an industry standard piece for many bassists, touring bands, and backline companies thanks to its bi-amplified operation and DI output. It has been used by the Red Hot Chili Peppers, Radiohead, No Doubt, Guns n' Roses, and many other artists. The plug-in is developed by Brainworx and officially licensed by Gallien-Krueger.
More information
Video
Ocean Way Microphone Collection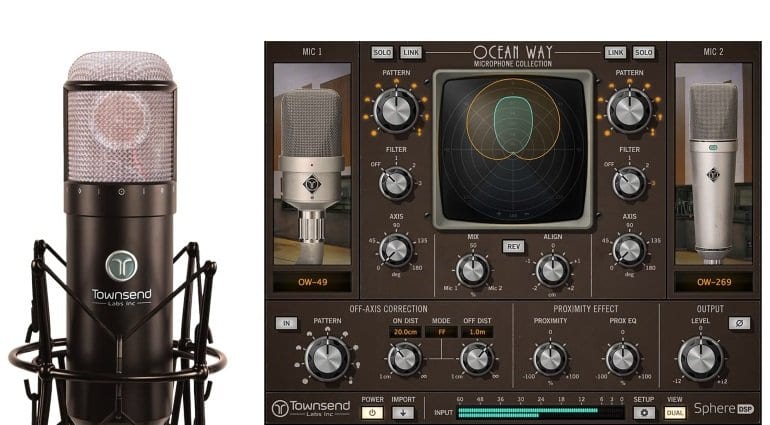 Made by Townsend Labs, this mic collection captures the best stuff from producer Allen Sides' epic mic locker at Nashville's Ocean Way Studios. The product works with the Townsend Labs Sphere L22 reference recording microphone. There are 12 precise emulations of vintage microphones by Neumann, Sony, RCA, AKG, and others. The full list is available on the product page.
More information
Conclusion
As a whole, this is a solid update full of great hardware emulations that are exclusive to UAD and Apollo gear users. If you are among the privileged or plan on entering the UAD family soon, enjoy your new virtual gear!
Image Sources:
Dytronics Tri-Stereo Chorus: UAD
Gallien - Krueger 800RB bass amp: UAD
Ocean Way Microphone Collection: UAD