UAD 9.6 update adds four new plug-ins – check them out!
Universal Audio has updated its ample collection of plug-ins to version 9.6, adding four new titles – one made in-house and three developed by partnering companies. These are:
Century Tube Channel Strip ($149)
A simple to operate channel strip which has a tube preamp section, three-band EQ with shelving lo/hi controls and sweepable mid range; and a single-knob opto compressor. Designed for vocals and instruments, the new plug-in will cost USD 149.
Suhr PT100 Guitar Amplifier ($149)
The original amp was designed by John Suhr in collaboration with guitarist Pete Thorn. The amp is known for its custom Plexi-style output transformer, 4x EL34 tube power section and 6x 12AX7 tube preamp. It has three channels – American, British, and high-gain modded British. You can tweak the tone with a three-band EQ alongside Crunch, Boost, and Bright switches. There are also Feedback, Presence, and Depthe controls for further tone chasing. In addition to the amplifier emulation, UAD has created an FX rack with lo-fi delay, noise gate, tight filter, smooth filter, power soak, preamp bypass, and power amp bypass switches. Sounds like tones for days!
bx_masterdesk Mastering Suite ($299)
Brainworx developed a chain of analogue-style mastering tools that remain very easy to use, thanks to a minimal amount of clearly labeled knobs. There's EQ, compression, mid/side processing, bass filtering and stereo widening – all taking a minimum of DSP power from your interface. Sounds like a great plug to throw onto your mix and get nice results reasonably quickly.
Bill Putnam Mic Collection ($249)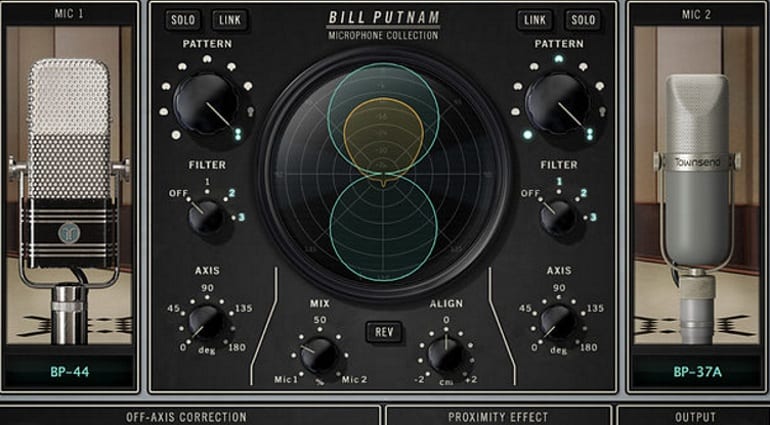 Utilising the Townsend Labs Sphere L22 modeling microphone, this collection gives you emulations of coveted vintage mics such as Ela M 251E, AKG C12A, Neumann U47, RCA 44, and more – all coming from Mr. Putnam's locker. The plug-ins models transient response, off-axis correction, proximity effect, and 3D polar response for maximum realism.
UAD 9.6 is available for download here.
Image Sources:
Bill Putnam mic collection: Universal Audio