Top 5 Live Gear Releases of 2020: Our Favourites Rated!
Our pick of the Top 5 Live Gear Releases of 2020 is here. And whilst it's undoubtedly been a bad year for live music, it's been a surprisingly good one for live music gear! From mixing desks to microphones, portable recorders to podcasting: it's all here in our pick of the year's best live gear.
1.Behringer Wing
Yes, we can hear the cries of derision from here and the eye-rolling from certain members of the live community: "But there have been much better, more exciting mixing desks released this year". And yes, you're right, there's little in terms of paper specifications that are especially groundbreaking with the Behringer Wing. So why is it here then? Well, had the brakes not been solidly applied to live shows this year, I think it's fair to say that you'd have seen this desk appear everywhere
Behringer's X32, and the Midas equivalent, the M32 have become the de-facto mid-size venue digital mixing desks. They're the desks most techs and most bands end up working with and so that particular market niche is a massive and important one. It seems inevitable to us, that the Wing will end up supplanting the X32/M32 overtime and becoming the new de-facto. In doing so, it also has the ability to bring new features and workflows to that arena. Dante networking and customisable control surface workflows are all part of the Wing experience.
2.Zoom H8
It's been an amazing year for Zoom who have given us time and again interesting, innovative, useful and accessible products. The Zoom H8, for us, is the standout of all of those products for one reason alone: versatility. It's true that the Zoom H8 absolutely excels as a portable audio recorder, but it's also an 'audio swiss-army-knife' of a product. A tap of its full-colour touchscreen transforms it from a portable recorder to a podcasting interface and more! Check out our hands-on review of the Zoom H8 to find out what we really thought of it!
2020 has been a year where we've all had to adapt to changes in the way we work and approach "live" performances. The Zoom H8 feels like a near-perfect product for an imperfect time, and so for that reason, it gets a very deserved spot on our list of Top 5 Live Gear Releases of 2020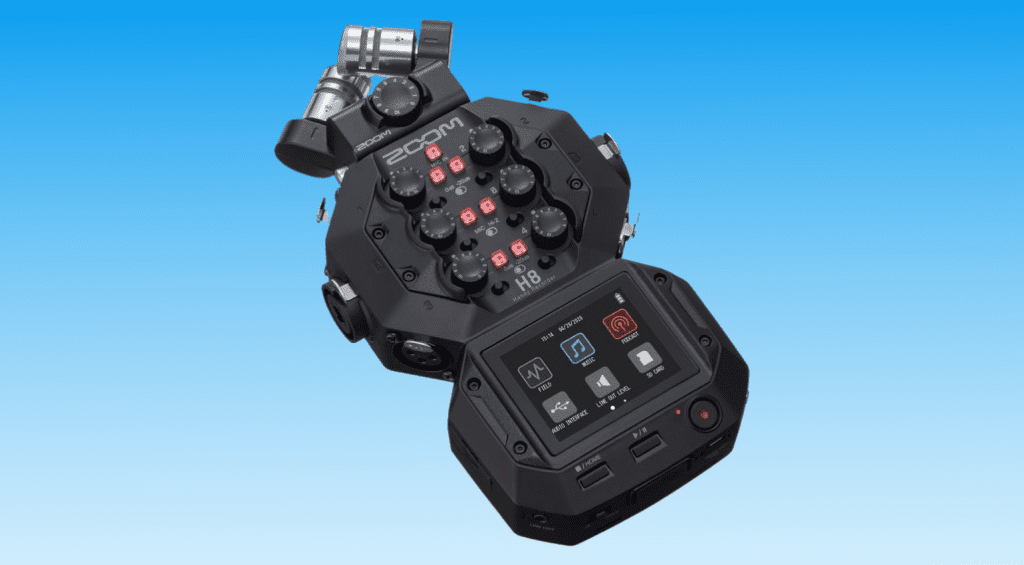 3.Bandcamp Live
Can an online service count as "live gear"? We think so, and of all the online services that have appeared in 2020, it's Bandcamp Live which gets a deserved spot on this list. Bandcamp has an enviable reputation for being one of the most "ethical" of online platforms for artists. Bandcamp has offered a low commission, open and transparent virtual store front for artists for some years now. If you want to buy merch, downloads, or even physical releases, Bandcamp is great for fans and artists alike.
We were over the moon to see Bandcamp introduce a ticketed, live event streaming solution in the form of Bandcamp Live. As many artists moved to live-streaming as a necessary income stream, so too did existing platforms look to cash-in. In contrast to this, Bandcamp only charges a 10% commission and is waiving all fees until March 2021! We take our hats off to Bandcamp for doing something genuinely positive to help artists at this turbulent time.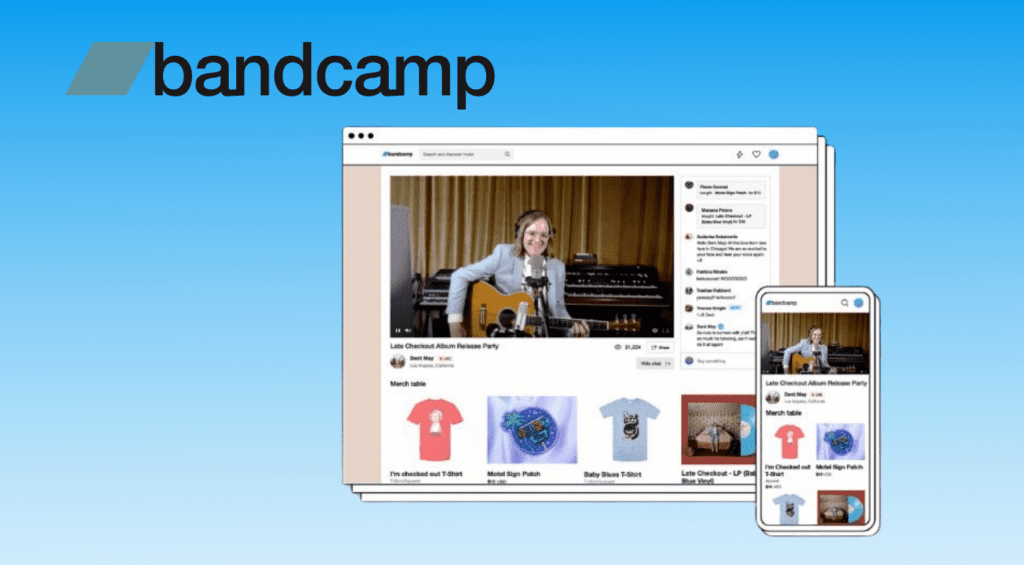 4.Tyxit T.One
In our position, it's rare to have a press release in our inbox that's *truly* innovative; even rarer is to have a new idea which has been well thought out… So, imagine our surprise when we received news of a new Kickstarter project from Tyxit. The Tyxit T.One aimed to free you from endless cables, expensive wireless systems and monitoring and recording problems. All you need is to plug in one of TYXIT's transmitters, use a receiver pack for your monitoring and mix yourself using an app on your phone.
We were initially sceptical, as we've heard about so-called "revolutionary wireless systems" before (Audiofusion anyone? No?). The difference with the Tyxit T.One system is that the technology behind it all stands a good chance of actually working. Obviously, it's not going to be a wireless solution for every use case, but the Tyxit system is innovative and exciting enough to earn a spot on our Top 5 Live Gear Releases of 2020.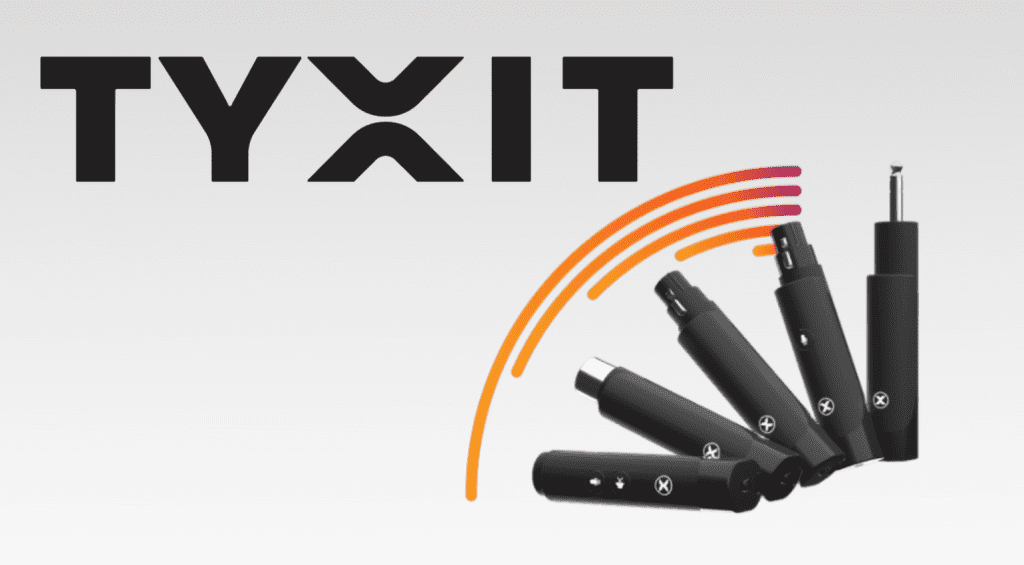 5. Beyerdynamic TGD70
2020 has undoubtedly been a year where "reinvention" has been a key theme for all of us in the live music world. It's therefore entirely fitting that our last entry on our list features the reinvention of a legendary microphone: The Beyer M88. Originally introduced as a very high quality, high-fidelity dynamic vocal microphone, the M88 sound found a home inside kick drums and on guitar amps too. Recognising this, Beyer took the M88 capsule and created the TGD70.
Finally, we have a dedicated kick drum microphone utilising that legendary M88 capsule but with a slightly tweaked frequency response. Along with that, the TGD70 offers a much more practical and durable industrial design in keeping with a dedicated instrument microphone. We can't wait to get our hands on one and see if the kick-drum classics like the Shure Beta 52 and Audix D6 now have a serious contender.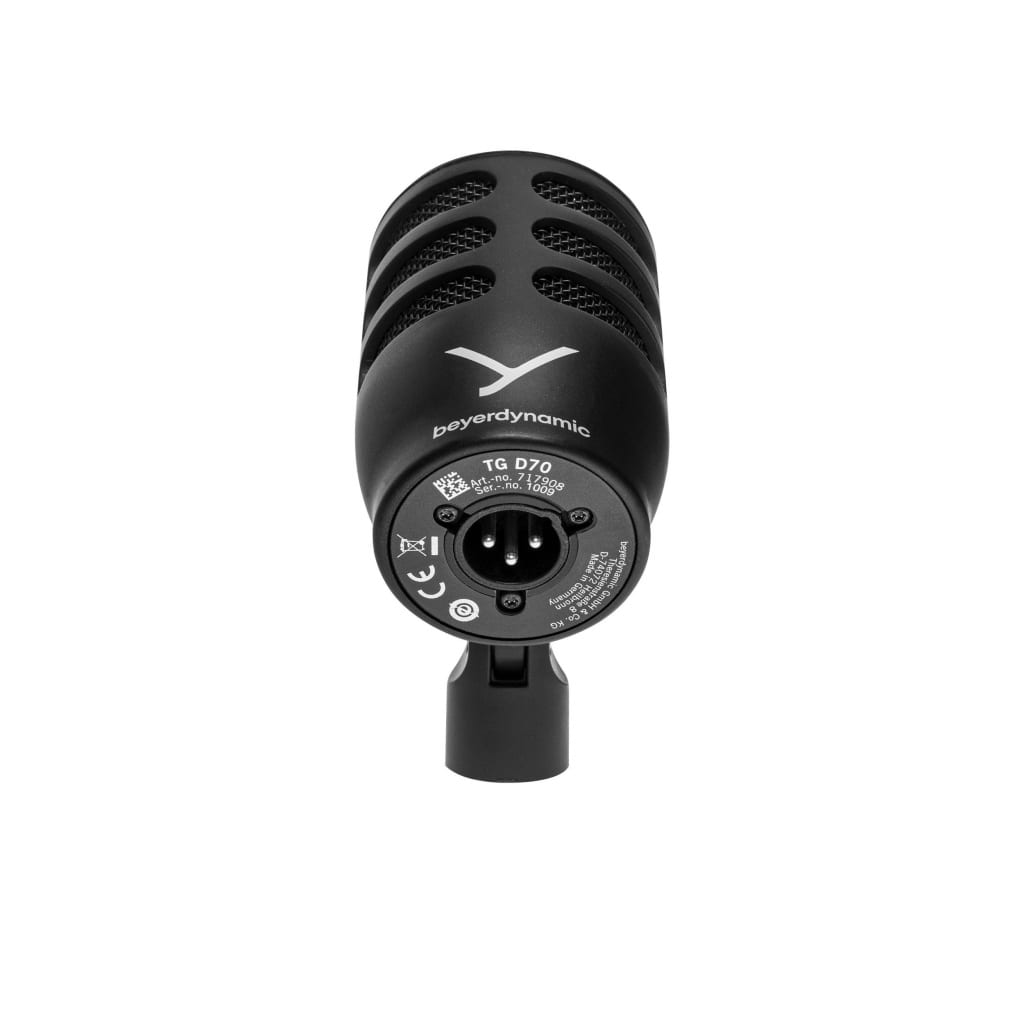 Manufacturer Links:

This article contains affiliate links and/or widgets. If you use them to buy a product through our affiliate partner, we receive a small commission that supports what we do, but you pay the same price you would have anyway.
Image Sources:
Behringer WING: Behringer
ZOOM H8: ZOOM
Bandcamp's new live streaming service: Bandcamp
Tyxit's innovative wireless system had us intrigued: TYXIT
Beyerdynamic TG-D70: Beyer