Superbooth 22: Dreadbox Dysmetria analog groove synthesizer
Dysmetria is the DIY kit follow up to last year's Dysphonia. It's an analogue groove synthesizer with two oscillators, a sequencer and is in limited supply.
Update: Now with video below.
Dysmetria
I thoroughly enjoyed the Dysphonia, both the idea and the building of it. Now it's going to have a companion in the shape of Dysmetria which follows the same build-your-own kit concept. You end up with a brilliant Eurorack module or desktop modular synthesizer.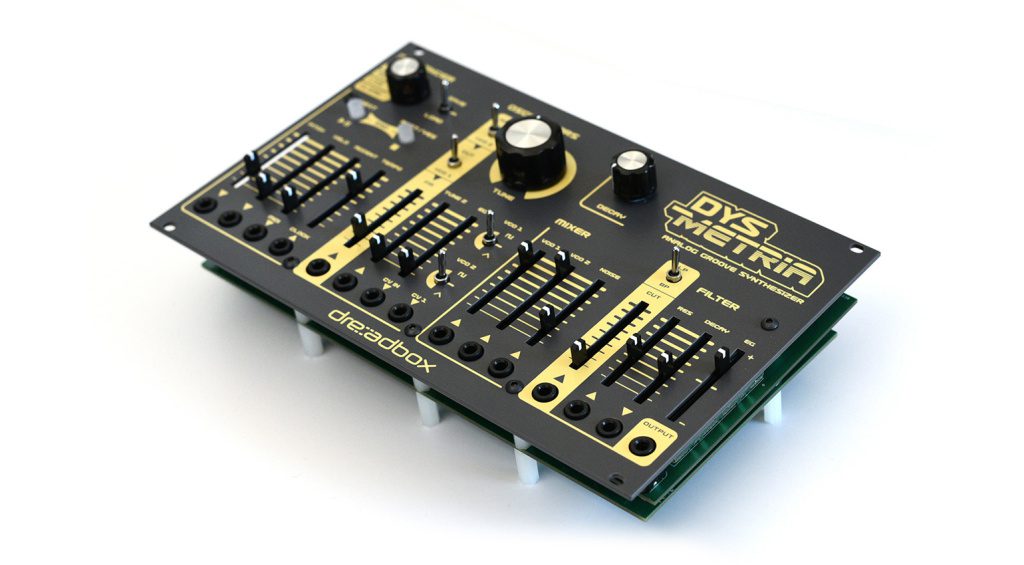 This time around we have two analogue oscillators, a noise generator and a voltage-controlled mixer and FM section. This feeds into a 2-pole resonant filter with low and bandpass outputs. Two simple decay envelopes are on hand to run the mixer and filter or anything else you want to plug them into. And there are 15 patch points to give you every opportunity to tweak the routing and modulation.
The big deal with this one is the 32-step sequencer. This is what gives Dysmetria its "analog groove". There are three modes which, I think, are Play, Live and Rec although it's not clear at the moment how they differ. It appears to have an SH-101 style way of recording where you step through pitches and rests. You can also add velocity and accent and there's an ability to save up to 16 presets.
Dysmetria looks simple and fun and Dreadbox says it's an easy build for beginners. It's available now for €200 in limited numbers for delivery in a couple of weeks. It only comes as a DIY Kit where you will need a soldering iron and some wits.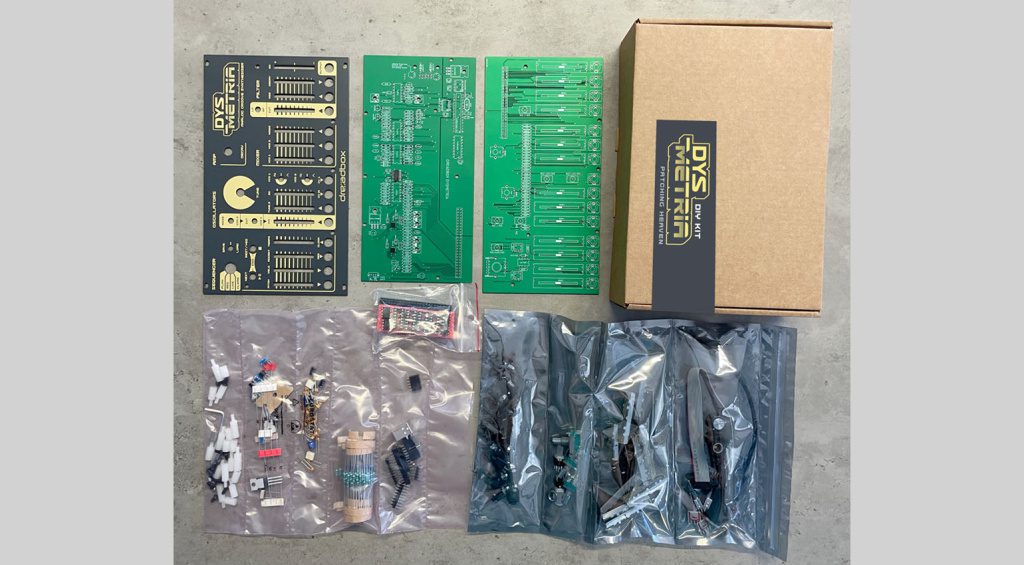 Dreadbox are on booth 0131.
Image Sources:
Dreadbox Dysmetria: Dreadbox
Dreadbox Dysmetria: Dreadbox