Studio Deals from SSL, Beyerdynamic, and Adam Audio
Deal
In this week's edition of Studio Deals, we've got a range of offers for home recording, mixing, and content creation.
Studio Deals
If you're just starting out on your journey into audio, this is a great opportunity to save on some essential tools for your setup. Let's take a closer look at the offers available:
Adam T5V
The T5V is a 5-inch rear-ported studio monitor from Adam Audio's entry-level T-series. It's a perfect choice for small listening environments, and it will also suit beginners getting their first set of monitors.
Adam monitors are known for their 1.9-inch U-ART ribbon tweeter which reduces the ear fatigue you might experience from extended listening periods. On the rear panel, you'll find corrective EQ switches, balanced XLR, and unbalanced RCA inputs.
Beyerdynamic M70 Pro X
The M70 Pro X is a large-diaphragm dynamic broadcast microphone from renowned microphone manufacturer, Beyerdynamic. As a company with such a rich recording legacy, it only makes sense to offer quality to creators with an affordable price tag.
With an impedance rating of 350 Ohms, you'll need enough discrete gain for optimum recording performance and luckily the shock mount and pop filter are included in the scope of delivery.
Golden Age Project Pre 73 MKIII
If you're looking for vintage-style mic preamplification on a budget, the Golden Age Project Pre 73 MKIII is a decent option that gives you a good step up from the average interface preamp.
Besides offering a mic preamp with 80dB of gain, it has a 2-position 6dB per octave HP filter (40 and 170 Hz), as well as a DI input for instruments and an insert point on the rear panel which increases the overall utility.
TC Electronic Clarity M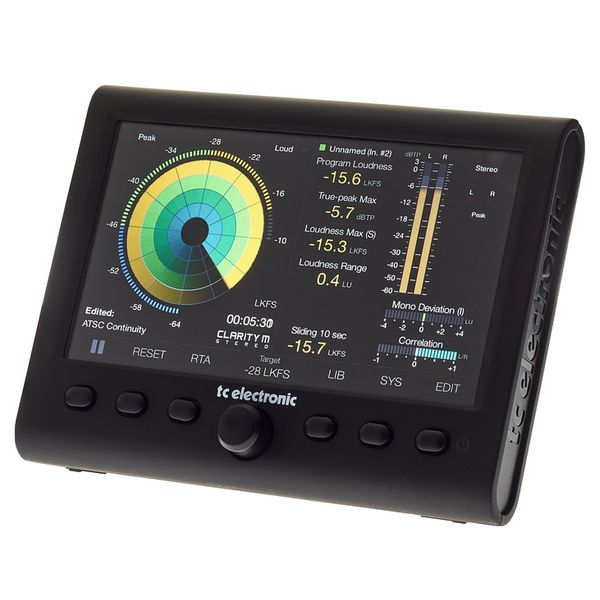 TC Electronic Clarity M Stereo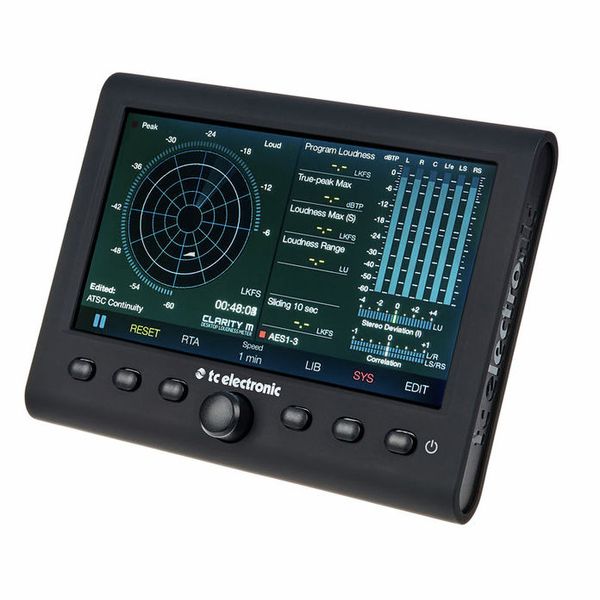 TC Electronic Clarity M 5.1
The Clarity M is a plug-in integrated USB audio metering device with an 800×480 7-inch display that allows you to keep an eye on the loudness factor and correlation of your mixes.
It's available in both stereo and 5.1 surround models, and the plug-in interface is compatible with AU, VST & AAX standards. In addition, connectivity includes BNC (AES, S/PDIF) and TOSLINK (optical EIAJ).
SSL 12
SSL has had a major impact on the budget interface market, and the 12 is the flagship of their desktop audio interface range. It offers four 4K equipped mic preamps, 2 instrument inputs, 4 outputs, and 2 independent headphones outputs.
In addition, there is MIDI I/O and ADAT input, which adds flexibility and expandability, making it a great choice if you plan on adding an ADAT preamp to the front end of your home studio.
More about Studio Deals:
*This post contains affiliate links and/or widgets. When you buy a product via our affiliate partner, we receive a small commission that helps support what we do. Don't worry, you pay the same price. Thanks for your support!
Image Sources:
adam-t5v-widget: Thomann
beyerdynamic-m70-pro-x-widget: Thomann
golden-age-project-pre-73-mkiii-widget: Thomann
tc-electronic-clarity-m-stereo-widget: Thomann
tc-electronic-clarity-m-surround-widget: Thomann
ssl-12-widget: Thomann