Strymon Conduit MIDI hub: A simple smart control for your stompboxes
Control your favourite MIDI effects with ease
The new Strymon Conduit MIDI hub has been designed to allow you to work with just about any MIDI-equipped effects pedal that uses 1/4″ connectors, acting as a bi-directional MIDI interface to control your effects.
Strymon Conduit MIDI hub
The Strymon Conduit MIDI hub has four independently configurable TRS jack connections as well as MIDI In/Out ports, a USB C connection and five MIDI status indicator LEDs on the top of the unit. Although it comes pre-configured to work with all Strymon pedals, Strymon says it can also be set up to work with other brands as well.
The Conduit has built-in grounding isolation to ensure quiet operation when in use, so no nasty noises when used live or in the studio. And for pedals that only need to receive MIDI, the Dual Mode allows you to connect two stompboxes to a single TRS output using an optional TRS splitter cable. Neat.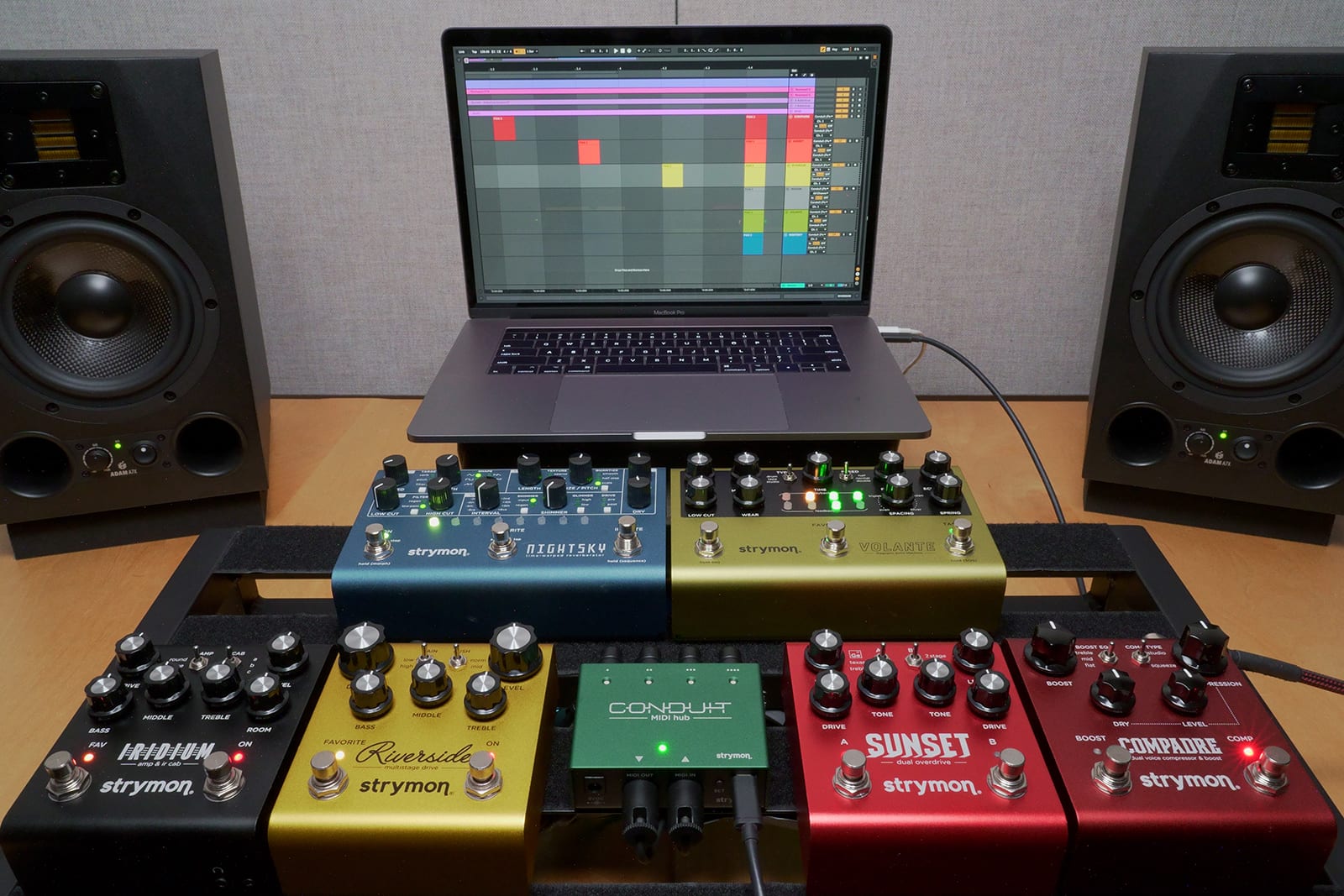 MIDI Setups
If you need more TRS MIDI outputs, you can link Conduit units together for more complex pedal setups. Plus, you can use the Conduit as a USB MIDI interface between your computer and your effects pedals. When you connect your pedals to a DAW you can sync them, letting you do stuff like record control knob movements into your sequencer.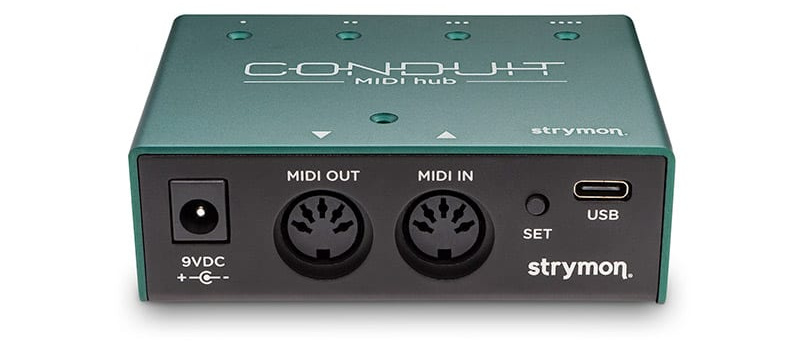 Simple but effective
Conduit looks like a simple way to easily integrate your MIDI-equipped effects pedals in to your DAW and also to control your pedalboard via MIDI. The official video below gives a good overview of what is possible here. I'm sure it could make many rigs a lot more versatile and looks simple to set up.
RRP – USD 149
More Information
Video
Image Sources:
Strymon Conduit MIDI hub as USB interface for your computer: Strymon
Strymon Conduit MIDI hub: Strymon