Samples of the week: Vintage Drums, Summer sale, Freebies, and more
Deal
It's that Samples of the week time with releases by Vintage Drum Samples, W.A. Production, Loot Audio, and Cinesamples. Here's what's on the menu this week! It's great stuff, as usual:
Vintage Drum Samples John Lemmon Drums
This is a sample library of a Ludwig drum kit which bring the drum sounds of the '70s in mix-ready form. It features multiple round-robins and articulations recorded to tape. The drums allegedly sound like those in that little piano song about imagining peace and freedom and all that. Anyway, I never liked that one, but millions of people did, and that's okay. The sample library devs put in all the effort and respect needed to emulate the original signal chain used for that song in particular. The drums sound very appropriate, indeed, and for the price of USD 10, the library is a solid addition. It requires the full Kontakt 5.4.3 or higher. Either that, or load the WAV files in a sampler.
Piano samples: Soitta Soundworks Interlude Piano
Loot Audio released a new virtual instrument by Soitta Soundworks. It's called Interlude Piano and it brings the sounds of 4 multi-sampled pianos. But each piano can morph between pads and evolving soundscapes – so that's four ethereal, dynamic pianos with several tone shaping possibilities. That's better than one boring piano library for sure!
Interlude Piano is available for Windows and Mac in VST3 and AU plugin formats. It is on sale for an introductory 30% off until August 25, 2022.
Deal: W.A. Production Summer Sounds Mega Pack (90% off)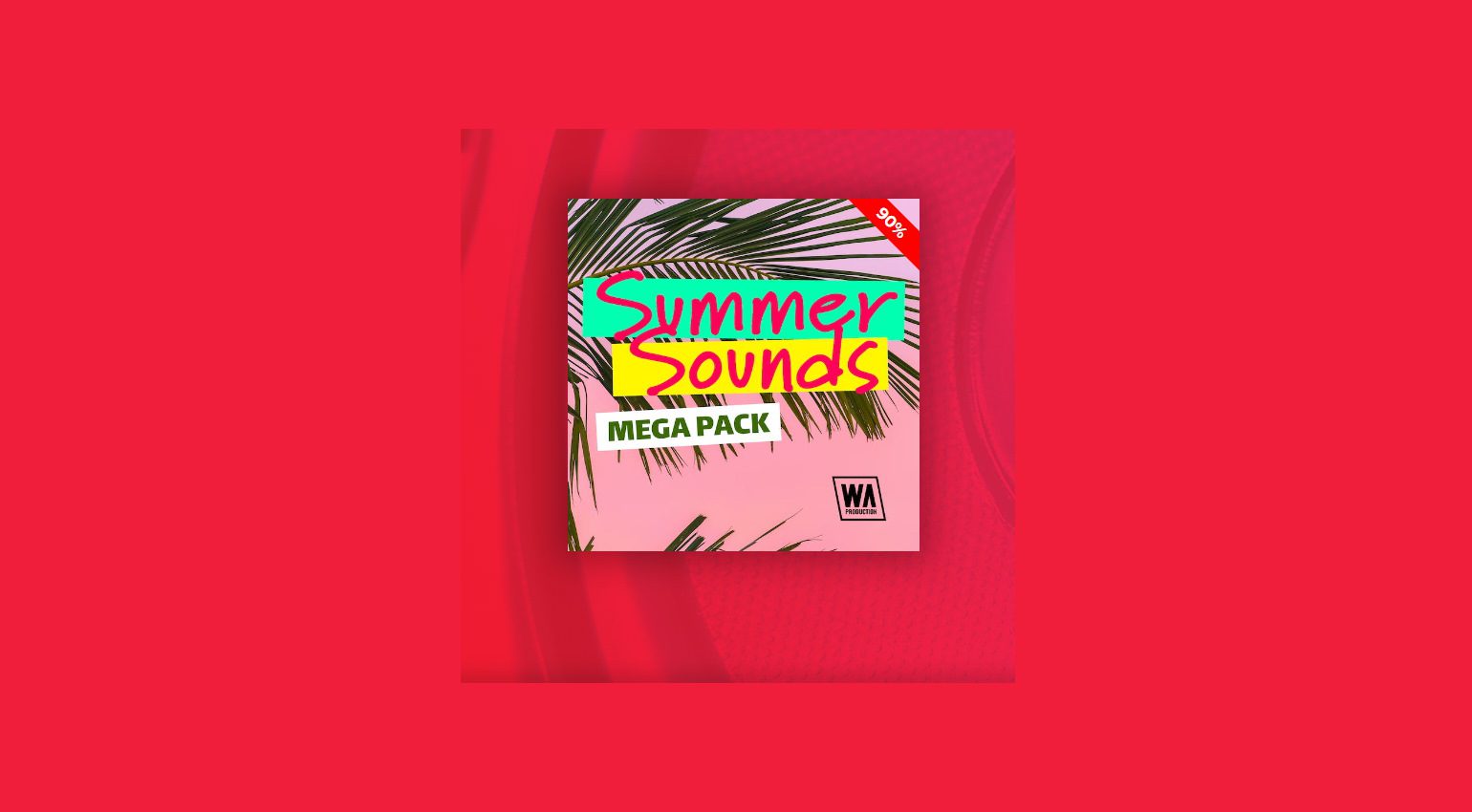 W.A. Production premiered a new value bundle called Summer Sounds Mega Pack. It's a collection of 9 sound packs offered at a 90% discount for a while. It includes a selection of audio, templates, and video courses priced just USD 20 (down from USD 189) until September 1, 2022.
Free Orchestral & Cinematic Sounds by W.A. Production
W.A. Production also added a freebie called Free Orchestral & Cinematic Sounds. It's a royalty-free collection of 45 loops and samples, such as drones, impacts, melody loops, risers, and tonal loops. The sample pack is free to download from the W.A. Production website.
Cinesamples Drums of War 3
Cinesamples launched a new cinematic percussion sample library for Kontakt. Drums of War 3 is packed with epic percussion meant for scoring and arranging performances with the modern sound of today's most popular film cues. The lib includes 2GB of original sample content (compressed), 23 instrument patches, and works with the free Kontakt Player 6.7.1 (or later).
Drums of War 3 is available to purchase for $149 USD at the Cinesamples store.
Image Sources:
WA Production Summer Sounds Samples sale: WA Production