Roland updates the MC-707, MC-101 and VerseLab to v1.8
The new update from Roland brings clip compatibility between devices, undo/redo, MIDI CC recording, new effects and a host of other updates and improvements.
1.8 Firmware update
It's always good to get new things for free, and Roland likes to keep development moving on its grooveboxes. And so we find there are a few nice things to enjoy in this latest update.
On the MC-101 groovebox you can now edit the partials and create your own tones directly on the front panel. You can also pull your projects into a set key and scale, which helps keep things musical. The MC-707 groovebox gets similar musical scaling and also gets a multitrack mode for Pad Note. The Verselab is a different beast and gets randomisation on the tone designer with a number of interesting algorithms. You can also now pan your vocal takes.
All together now
Across the range of these boxes, there are a few common updates and improvements. There's been a lot of work done on clips. You can now undo and redo everything you've done. Clips can be imported, exported and saved via the SD card. And if you pop out the card, you can share these clips between all three devices.
Three new effects have been added to the MFX bank, which include an Exciter, a Phonograph vinyl emulator and the JD Multi. Is that a sports shop effect that gives you cheap trainers? No, apparently, it recreates the effects included in group A of the JD-800.
Other updates include the ability to record MIDI CC and for the arpeggiator to be controlled via external MIDI.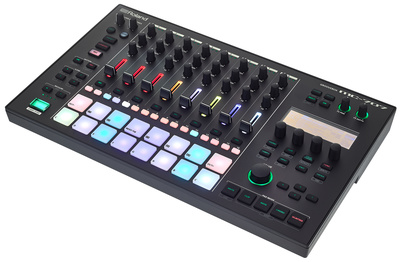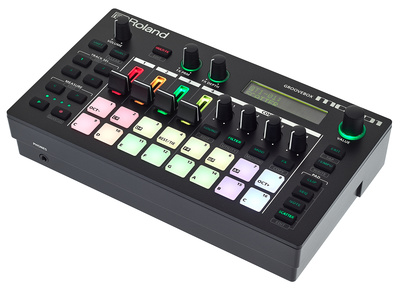 Update now
This update definitely brings some decent functionality to the grooveboxes. Although MIDI CC recording, clip saving and undo/redo feel like essentials rather than useful additions. But Roland got there in the end. The update for each is available now from the Roland website.