PRS preview Sonzera 20W and 50W guitar amps
Retro vibe, clean looks, simple controls, and 3 amps to choose from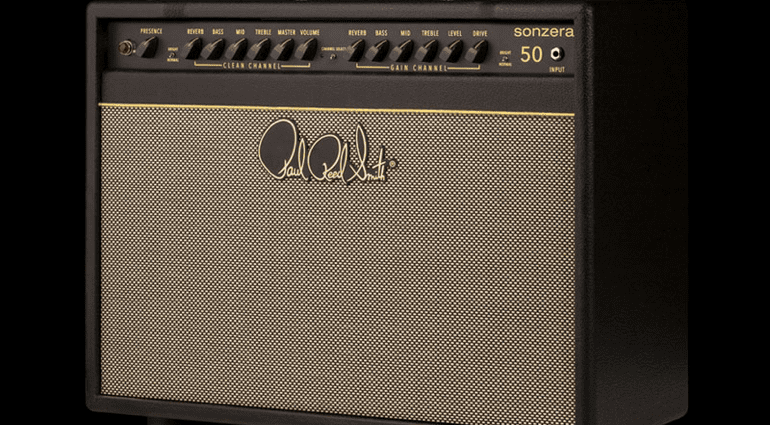 PRS Sonzera 50 watt combo · Source: http://www.prsguitars.com/index.php/amplifiers/sonzera/sonzera_20_combo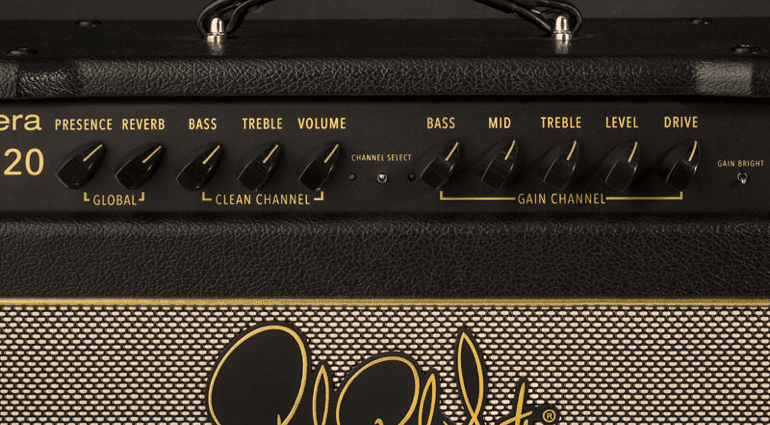 PRS Sonzera 20 watt combo panel · Source: http://www.prsguitars.com/index.php/amplifiers/sonzera/sonzera_20_combo
PRS are introducing a new amp range – the Sonzera – in 2017. With a simple, clean and retro-inspired look, this twin-channel guitar amp also has a built-in reverb. But that's just about it in terms of bells and whistles. It will be available as a 20W or 50W combo, or a 50W head with a matching cabinet. 
Sonzera Amplifiers
The overall concept here seems to be focussed on simplicity: these appear simple to use, and the demos suggest these will have both a good clean and a good distorted tone. These are the most important things most players will be looking for in a good amplifier.
Clean
The amps are foot-switchable between clean and dirty. Each section has its own controls, so you can dial the channels in independently. I like the look of the amp panel layouts – they look neat and simple, both things I value highly in a valve amp. The 50W model is an EL34-based amp and the 20W is a powered by a 6L6. These are two classic power amp configurations that have been tried and tested in many well-known amp models over the years.
I like to be able to dial in tones easily and not be bamboozled by switches and modes, as my inner Luddite just wants to play. I can definitely see myself warming to the overall layout and vibe of this new amplifier range.
Classic?
There's definitely a strong '60s and '70s vibe coming from these. I can see these being very popular. I like the fact there are two good wattage choices available that suit most guitarists' needs. I'm getting really into 20-Watt amps again myself, so I may well go and try some of these out when they are available.
RRP  – £749 Sonzera 20w combo, 50w combo £879 and 50w head £749
For full specifications and details check the PRS Sonzera page.