PRS John Mayer Signature model guitar for 2016?
Approximate reading time: 2 Minutes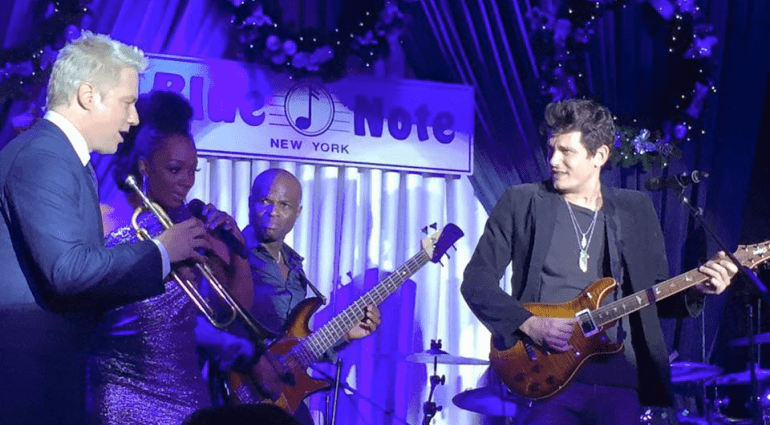 Could this be the new PRS John Mayer Signature ? · Source: https://scontent.xx.fbcdn.net/hphotos-xpf1/v/t1.0-9/12548919_10153795421063847_8922317951025619991_n.jpg?oh=8ba453b4e6e3d15bd429e7f9a641e9f8&oe=5745ABA2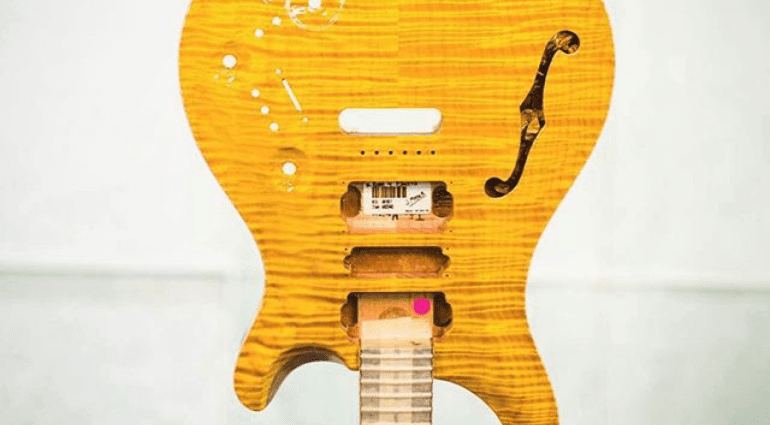 Prototype Version 2? · Source: http://johnmayer.yuku.com/reply/522654/Is-a-new-JM-Signature-PRS-on-the-horizon#.Vqd7bzbX9E4
A lot of people were expecting PRS to announce a John Mayer Signature model at NAMM this year. However, nothing appeared last weekend… But he was then spotted on stage playing a 'unique looking' PRS that very weekend.

John Mayer himself released a Periscope video last August with a pre-production prototype PRS that could be the new Mayer signature model. However, it was covered in mini toggle switches, with so many that it looked a nightmare to control. The question is: does the new one that he was seen playing over the weekend represent an evolution of the guitar from back in August? The one seen last weekend has a more traditional 4-control layout like a Les Paul/Singlecut as well as a hard tail. This would make it far easier to use, with a simpler layout configuration. It could, however, have push/pull pots to access more tones from the pickups like coil splits and reverse phase, for example.
We won't know for sure until something official is announced and so will have to wait and see…
As an aside, when John left Fender there were rumours circulating that Ernie Ball Music Man made him a lot of prototype guitars and that he couldn't get on with any of them and so he went to PRS and asked them to build him some. I would imagine he can pick and choose what he wants, as he is a pretty high profile player and his name would sell any manufacturer a lot of guitars.
I'd imagine Paul Reed Smith is also a bit of a perfectionist, so this could take a little while…
Check the video below for details about the prototype guitar that John posted on Periscope. I have added a few pics of the prototype guitar first seen on his twitter account and one from the gig over the weekend.