Pink Floyd at Pompeii: Recreating the backline for one of rock's most legendary gigs
50 years ago, in October 1971, Pink Floyd performed their legendary Live at Pompeii concert for the documentary of the same name. Historian Chris Hewitt and The Australian Pink Floyd have recreated the gig in a unique way that will pique the interest of anyone interested in the history of live and PA gear. For the 2021 show, the team went the whole hog, recreating the original backline used all those years ago with sought-after vintage equipment. 
Floyd at Pompeii
If you're a dedicated muso, you may well be familiar with British rock band Pink Floyd's biggest gigs. In 1971, the band embarked on a project: a concert documentary filmed at the legendary amphitheatre in Pompeii. The film is a landmark in rock music cinema, and was re-released numerous times since its debut in 1972. This month marks the 50th anniversary of Floyd at Pompeii. How would you commemorate the event? Maybe you'd put the DVD on and pour yourself a glass of wine, perhaps?
A few weeks back, however, I heard that an altogether more literal celebration was taking place: film members of The Australian Pink Floyd, performing the Pompei, set using original backline and PA gear!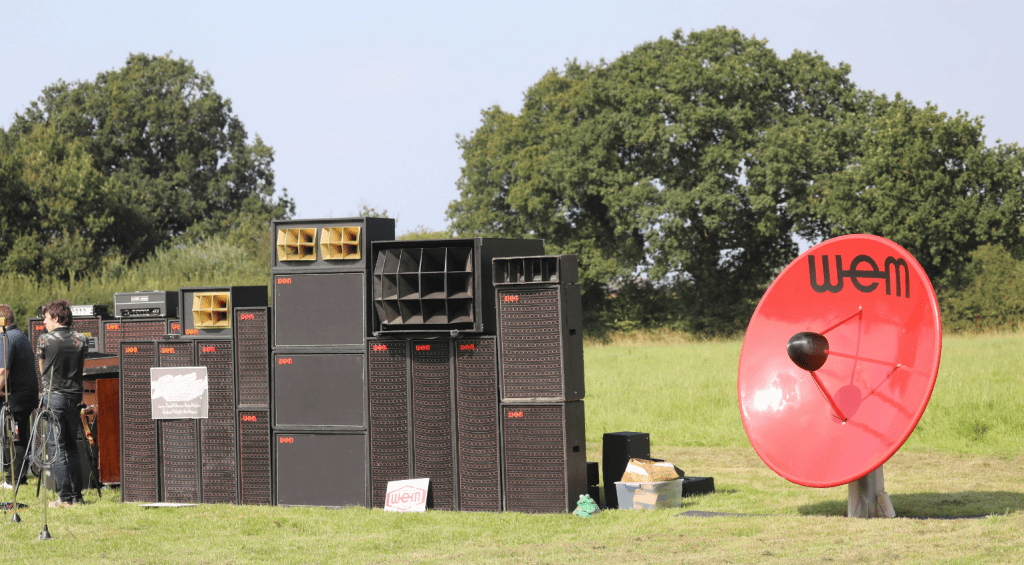 Authentic Backline
So, where do you go if you want to get hold of a complete WEM backline, HiWatt and HH amplifiers and accessories? CH Vintage Audio, owned and curated by Chris Hewitt was fundamental in the recreation. Chris is a veteran of the live music and live sound industry. Over the years his collection of authentic and period equipment has grown dramatically and is now one of the largest private collections of vintage PA and backline gear in the world. Amongst them are WEM mixers and PA components owned by David Bowie, Eurythmics and Pink Floyd… amongst others.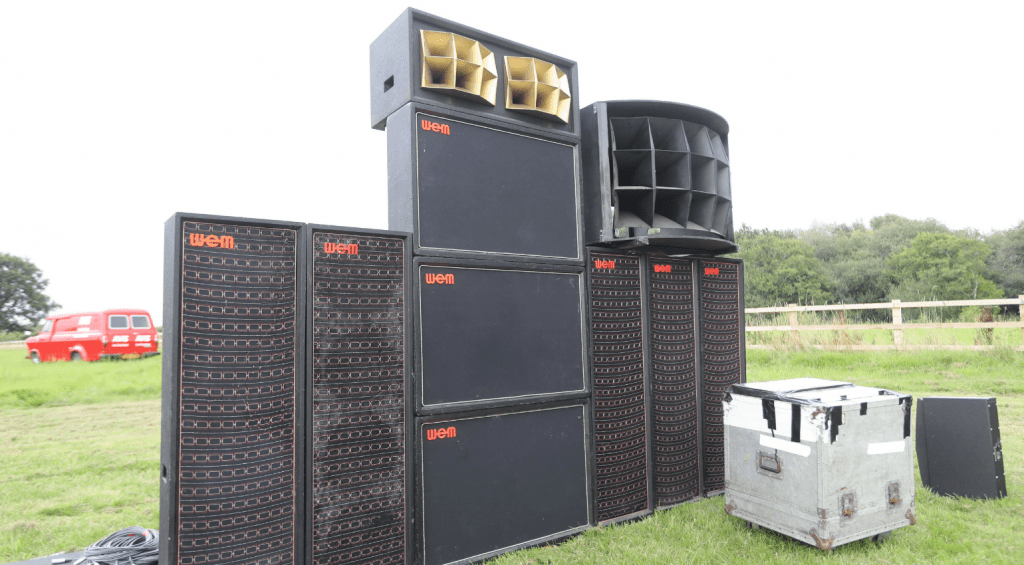 Chris has supplied equipment to Hollywood films including biopics like Bohemian Rhapsody and Rocketman. And so it came to be that over 100 pieces of vintage backline and PA gear were assembled, for a very special recreation. 40 WEM slave amplifiers, 40 WEM PA cabinets and 12 backline cabinets took part in the recreation. Some of these were the original cabinets owned by Pink Floyd at the time. The whole recreation was filmed and recorded, with the audio captured largely from the original microphones and backline used.
Getting the Floyd Pompeii Sound
WEM has long since disappeared into the pages of history and much of the gear used is now rare and highly prized vintage kit. You can, however, buy modern recreations of some of the iconic kit used at Pompeii. Here are some of our choices for getting a little bit of that Pompeii flavour.
Microphones
The Sennheiser MD409 mics used on vocals at Pompeii live on as today's e609 microphones. Likewise, the Shure Unidyne mics live on as the Shure SM58.
Guitar Gear
At Pompeii, Gilmour played his famous black strat, which at the time was fairly standard, sporting a maple neck and white pickguard (check out our guide to applying the Gilmour 7-way Switch Mod to your Strat).
His backline rig was made up of HiWatt and HH amplifiers running into WEM cabinets. At his feet were an Arbiter Fuzz Face, Vox Wah pedal, DeArmond Volume pedal and additionally a Binson Echorec. Here are our suggestions for modern reproductions of some of the gear Gilmour used on that fateful day. If you're looking for a budget guitar to get you on the way towards that David Gilmour sound, the Tribute guitar by Harley Benton below is worth a look.