Novation releases firmware update 2.0 for Launchpad Mini and X
Novation has released a firmware update for the Launchpad Mini series and the Launchpad X. Version 2.0 of the firmware comes with new customization options, including a new Custom Mode keystroke widget for controlling various functions of your DAW software. Novation says that this makes it even easier to develop new ideas and stay in the flow while producing tracks.
Firmware update for Novation Launchpad Mini and X
The most important new feature of the latest firmware update for the Novation Launchpad Mini and X is clearly the new Custom Mode keystroke widget. It allows you to assign keyboard shortcuts from your DAW to the pads via Novation Components. Having to reach for the mouse, trackpad or keyboard less often obviously makes for a smoother workflow.
Owners of the Launchpad X will certainly appreciate that the firmware update 2.0 for this model also includes four additional Custom Mode slots, bringing the total up to eight. Novation says that this gives you more flexibility and customization options. Thanks to the new slots, you could for example work with the new keystroke widget, while still having enough space for creative experiments at your disposal.
More information about the Novation Launchpad firmware update
The firmware update 2.0 is now available to all owners of a Novation Launchpad Mini or X as a free download through Novation Components. As of today, we don't know if the manufacturer also plans to release an update for the Launchpad MK3.
The Novation Launchpad Mini Mk3 and Launchpad X are available at Thomann*.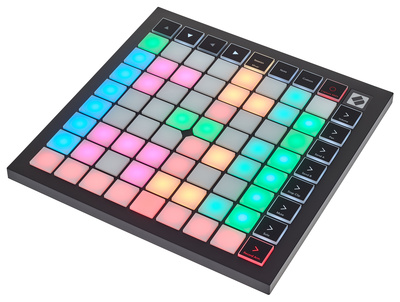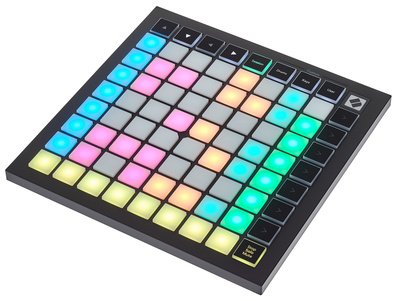 Novation Launchpad Mini MK3
More information about Novation
Videos
* This post contains affiliate links and/or widgets. When you buy a product via our affiliate partner, we receive a small commission that helps support what we do. Don't worry, you pay the same price. Thanks for your support!