NAMM 2022: Austrian Audio OD303 – high quality low price vocal mic
If you've been searching for an alternative to the typical "go to" live vocal mics, then you should take a close look at the new Austrian Audio OD303. Released ahead of NAMM 2022 this high-quality, low-priced microphone brings the fight to the venerable Shure SM58 and Sennheiser e835. Could this be your next live vocal microphone? From the specs we've seen it could well be…
Austrian Audio OD303
Austrian Audio seems to be on a roll as of late; founded by ex-AKG employees we've been big fans of their contemporary and innovative designs. Not content with being innovative, it now seems that Austrian Audio is ready to compete on price, too. Just a few days ago, they dropped the OC16 Condenser microphone; a genuine Viennese made, quality vocal mic for under €350.
Now, we're being treated to the OD303 dynamic live vocal microphone. This microphone promises to bring you the same technology featured in the OD505 microphone; importantly, at a price point that might scare the competition and get you to open your wallet!
High Quality & Low Price
If you take a look at the OD303, you'll instantly see many of the same design features utilised on the company's high-end mics. For example, just like the OD505, you'll find Austrian Audio's Open Acoustics technology. Consequently, you should be assured of excellent feedback rejection along with a consistent super-cardioid pattern across the frequency spectrum.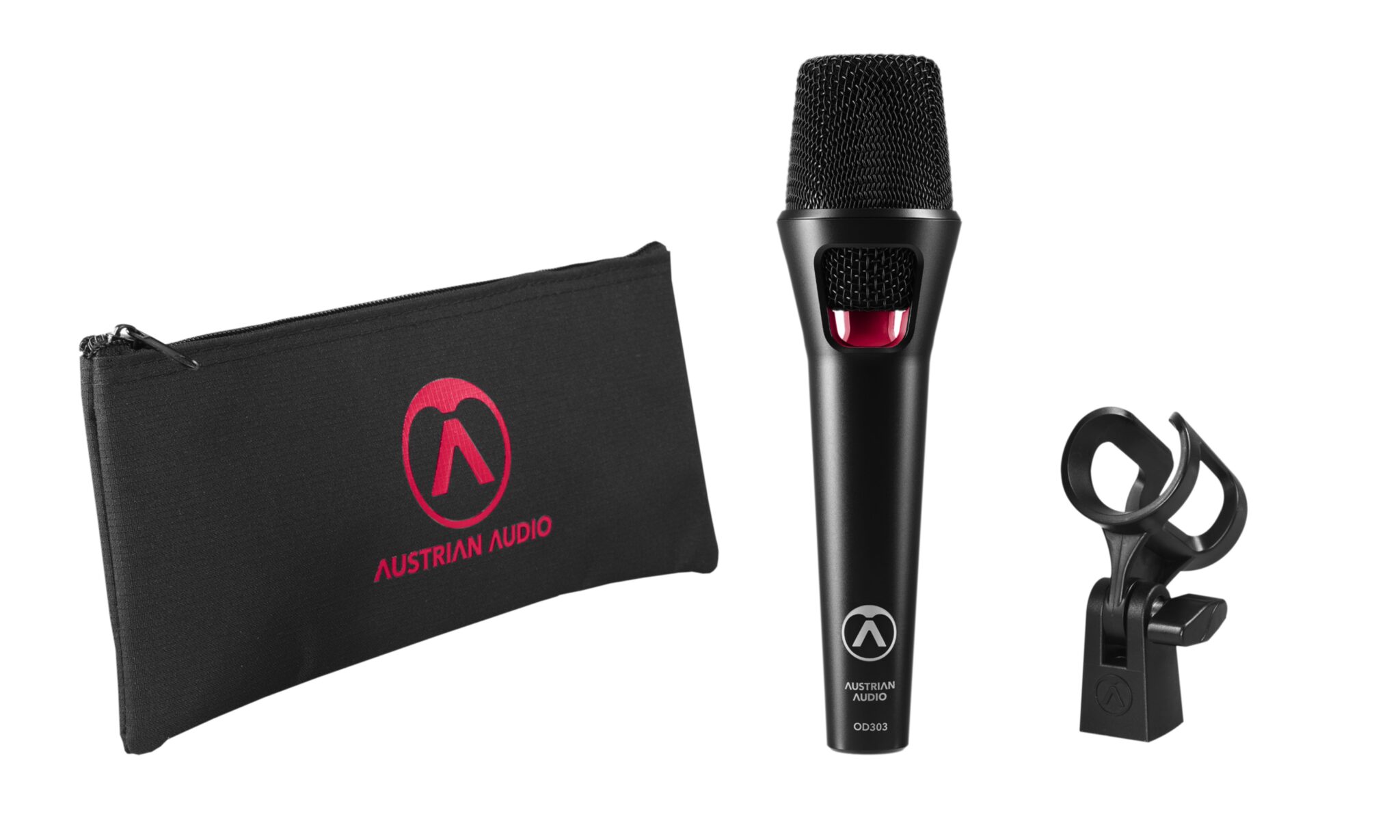 In addition, Open Acoustics promises you a minimal change in sound quality and feedback behaviour when holding the mic close to the head grille. The company's 3D Pop Noise Diffuser also helps in reducing plosive sounds. If you like to "eat" your microphone, then don't worry, it should still sound great!
Another Winner?
In conclusion, the Austrian Audio OD303 offers you great build quality and high-end features at a very affordable price. How affordable? Try under €100! At a stroke, that puts the OD303 up against some strong competition.
The obvious competition at this price point is Shure's ubiquitous SM58*along with the Sennheiser e835. You now have a choice whether to go with tried and true industry stalwarts or something new and innovative in the shape of the OD303.
* This post contains affiliate links and/or widgets. When you buy a product via our affiliate partner, we receive a small commission that helps support what we do. Don't worry, you pay the same price. Thanks for your support!
Image Sources:
Austrian_Audio_OD303-2048x1229: Austrian Audio