NAMM 2021: Yamaha reinvents the YC61 into the YC73 and YC88
Yamaha says they are reinventing the stage keyboard which apparently means adding a few keys to the existing YC61 but it's all good stuff.
YC Series
I was impressed with the YC61 when it came out last year. Dramatic looking, lots of controls, those drawbars, and it was packed full of sounds from all sorts of places. It's a solid, hands-on, performance-orientated stage keyboard that was certainly a reinvention of Yamaha's approach to pianos. They seem to have got stuck on the "Reinvent" tag line which is a little weird because they did the reinventing whereas this is about extending the range.
The sound engine is in three parts. The first brings you the best of Yamaha's acoustic pianos including their flagship CFX concert grand piano, the S700 and the C7 in AWM2 format. The new 1.1 update that Yamaha is releasing at the same time adds the Nashville C3 and Live CF3 from the CP300 stage piano. Moving to Electric Pianos we have the CP80, 78 RD, 75 RD, 73 RD and 2 new studio versions in the update. All of them sampled and crafted with the best equipment.
Next, we have a complete FM sound engine with 8-operators to give you the full dynamic and expression of real FM Electric Pianos and FM Organs.
Then we have the organ section. Those drawbars are a bit of a giveaway as to the focus of this stage keyboard. They are see-through with customisable LED colours to make it easy to see differences between simulated upper and lower configurations and play in split mode. . They've modelled three vintage organs using their Virtual Circuity Modelling technology. You can get under the hood and adjust key click, leakage, rotary speaker and more for the perfect organ sound. They've used the same technology on the effects engine.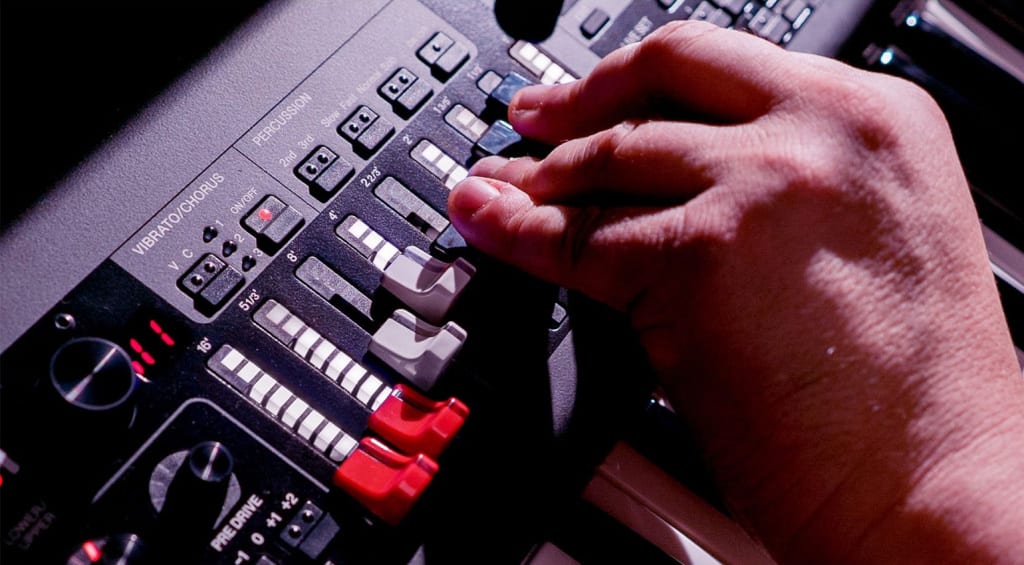 There's also a bunch of synths, pads, basses, brass and leads to round everything off.
YC73 and YC88
All three keyboards share the same sound engine and features. The only difference is in the keys. The YC61 has a Waterfall keyboard, the YC73 comes with a balanced electric piano action and the YC88 has natural wood keys with triple sensor action.
The YC61 was great and the two new versions give the players some real choice of feel. Great stuff.
More information
Video