NAMM 2020: Silo makes a Trident-honoring debut with two plug-in EQs
A new plug-in developer by the name of Silo SoundLabs debuted a pair of Trident-inspired console EQ plug-ins at NAMM 2020. They are based on the developer's SiloDNA proprietary modeling technology whose main virtues are low CPU use and reduced latency.
According to Silo, they sound every bit as good as the original analog gear, but unlike competing products, are merciful on your computer. I haven't tested them, but judging by their spartan user interfaces alone, these EQs are made to sound first, and balming your eyeballs is not a high priority. Here's more about each plug-in:
80B 500 Series EQ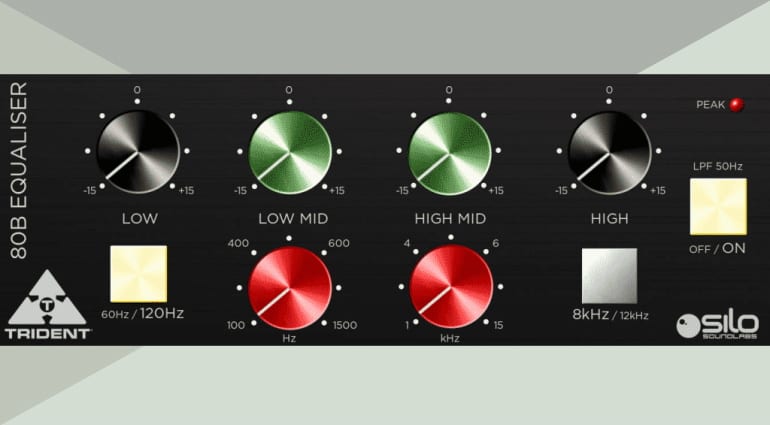 This plug-in recreates the Series 500 variant of the classic Trident 80B EQ. It features sweeping parametric bands in the Low Mid (100Hz to 1kHz) and High Mid (1kHz to 15kHz) ranges, 15dB boost/cut, Low shelving filter (60Hz or 120Hz), High shelving filter (8kHz or 12kHz), and 50Hz low pass filter.
CB9066 Parametric EQ
This is a standalone parametric equalize with Trident sonic characteristics, three frequency ranges (60Hz to 700Hz; 600Hz to 7Khz; 3.5kHz to 14kHz), adjustable bandwidths, 16dB boost/cut, HP (100Hz – 400Hz) and LP filters (4Khz – 15kHz) with adjustable slopes (up to 22dB). It looks like there's little you can't do with this parametric EQ, though it's obviously a vintage design. Modern EQs like FabFilter and Slate Infinity are a different breed altogether.
Price and availability
Both plug-ins are on sale now, priced:
USD 90 for the 80B 500 Series EQ
USD 150 for the CB9066 EQ
More information
Image Sources:
silo trident 80b equalizer: Silo Sound Labs
silo trident cb 9066 eq plugin: Silo Sound Labs