NAMM 2017: Rupert Neve Designs R10 500 Series Rack and MC5 module
Ten-slot 500 Series rack and new MC5 'SwiftMix' Master Control Module
Rupert Neve Designs are at NAMM again, this year with two new products. Following on from the R6 500 Series rack unit, they are now releasing the R10, a ten slot version. They are also announcing a new module for their 5088 Console. The MC5 'SwiftMix' Master Control Module adds transport and DAW integration directly to the 5088 surface.
Rupert Neve Designs R10 500 Series Rack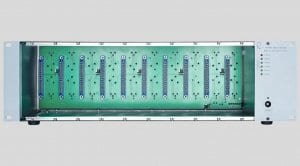 500 Series users can now upgrade their 6 slot rack versions or other third party manufacturer 10 slot rack boxes to the new Rupert Neve edition. Obviously being from this reputable company you might be paying a little extra for the name, but at the same time you should also be getting quality and performance you can rely on. All the features you would expect from this high-end solution are there, including power consumption metering. RND are quoting the R10 "has more than 150% of the required current for a 10-space chassis" keeping all your modules stable.
Visit the webpage for more information. The R10 will begin shipping at the end of January 2017, with a recommended retail price of 995 USD.
Rupert Neve Designs MC5 'SwiftMix' Master Control Module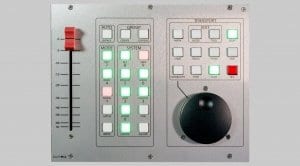 There's something pleasantly old-fashioned about this module. We could complain that there isn't enough control for a new piece of equipment like this, or it doesn't offer enough features for something so specialist. However, that's part of the magic with any of Rupert's designs. It has what you need and nothing else, and built with fantastic quality. I'm sure this module completes the 5088 console very nicely, extending the proprietary SwiftMix automation system used since its introduction in 2014. Better workflow enhancements are always desirable, especially when trying to combine the analogue and digital world.
Visit the webpage for more information on 'SwiftMix' and the new Master Controller. Pricing hasn't been announced yet, but this is the sort of thing you would need to speak to your dealer about anyway. Especially if you're considering specifying a new 5088 console.
Image Sources:
Rupert Neve R10 500 Series Rack: Rupert Neve Designs
Rupert Neve SwiftMix MC5 Master Controller Top View: Rupert Neve Designs