Korg Pa5X: Next-generation professional arranger and workstation
Korg is not messing about with the Pa5X. The new arranger has had a complete redesign with more power, less fuss, Pads, guitar inputs and virtually unlimited storage.
Korg Pa5X
I'm aware that as synth enthusiasts we tend to look down on the Arranger keyboards as if they have little to offer our music-making endeavours. But that's to miss out on the extraordinary power and potential of these massively versatile and fun-to-play keyboard workstations. You will never find yourself lost for ideas because you can settle back into over 600 styles of possibility while dialling through over 2200 tones. Sounds are pulled from all the other Korg machines including Kronos, Nautilus and SV2. This is not a toy.
The Pa5X has everything you need to discover the music you want to make and the musician you want to be. There are even "Musikant" editions that localise the content to various territories so it's not all about Western styles or English labelling.
This is a premium keyboard ecosystem. It has 160 voice polyphony, Enhanced Definition Synthesis-Expanded sound generation, multimode filters and EQ on every track. Each track also has insert effects from a huge library as well as master effects from Waves | MaxxAudio® Suite. Along with the tones, you get 130 drum kits with room to store up to 384. The matrix of percussion pads gives you a more nuanced way to run your kits. There's an 8″ touch-screen for displaying all the information you need and a colour-coded system that highlights the functions you need to be focused on. And you can fully mix your whole arrangement and finalise your mix with those Waves plugins.
Sampling
For sampling, there are 8GBs for waves and Soundfonts and an SD card slot for continuous expansion. There's now a dedicated guitar input alongside the microphone input. And, of course, the Pa5X comes with amp and speaker simulation and room for 4 stomp-box effects. You also get some nice vocal and harmonisation effects.
Some of the style and accompaniment options are amazing. It has a dual song engine so that you can set two different things going and cross-fade between them. This extends to the dual MP3 player and recorder, the chord sequencer and song jukebox.
The Pa5X is a massive machine that can be a complete arranger and music workstation for MIDI, sampling and audio recording. The build quality and user interface are excellent and are reflected in the price. There are 61, 76 and 88 key versions with a hammer action keyboard to be found on the bigger one.
The prices are Pa5X 61: €4299, Pa5X 76: €4599 and Pa5X 88: €4999. (affiliate links)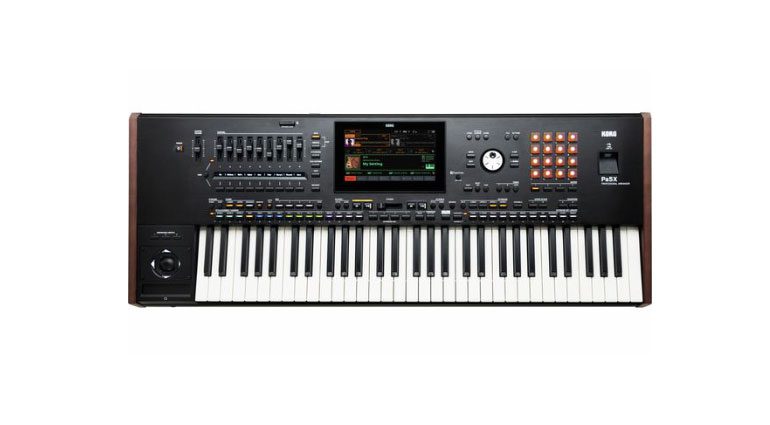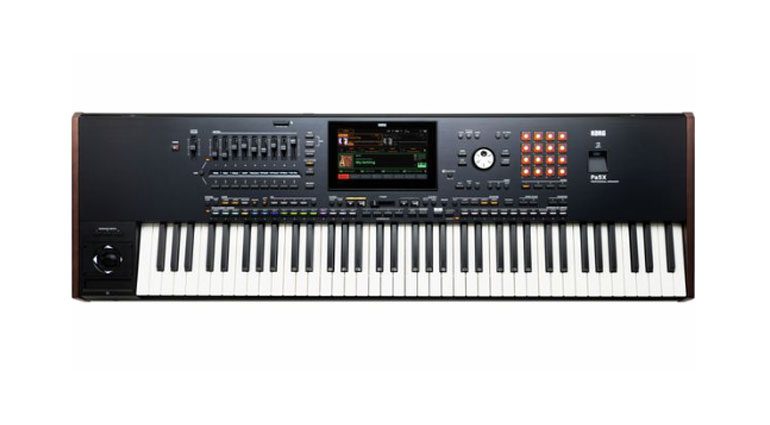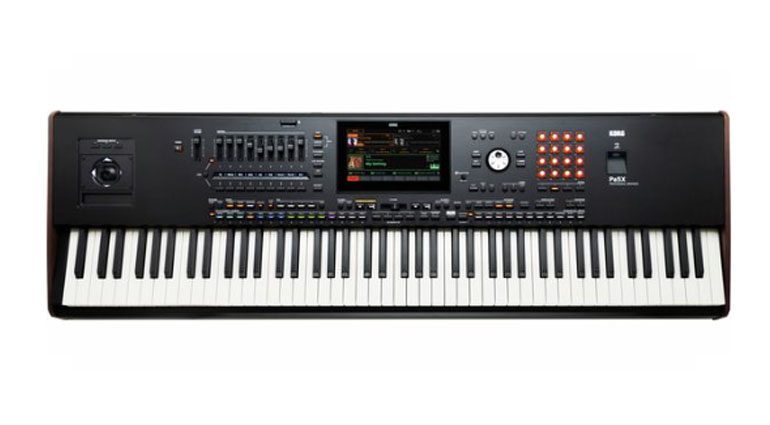 Image Sources:
Korg Pa5X: Korg
Korg Pa5X 61: Korg
Korg Pa5X 76: Korg
Korg Pa5X 88: Korg