Kick-start Tierra Audio's eco-friendly analog gear and get a rare, limited unit
Hailing from Madrid, Spain, Tierra Audio is an analog audio equipment manufacturer with an interesting take on the entire process. First off, they hand-craft the devices in batches of 15 to 30 units per model out of the best available components – including Carnhill/Lundahl/CineMag transfomers, customized SIFAM VU meters, balanced Cordial cables, laser-engraved labels, proprietary aluminum knobs, and front panels made of solid cherry wood. Second, Tierra is a 'green' manufacturer. For every unit produced, the company plants a tree!
Following appearances at NAMM, Tierra has come to Kickstarter to raise funds and pre-sale six brand-new analog processors. Backers receive a significant discount along with the opportunity to buy a rare, limited edition unit. The six processors are: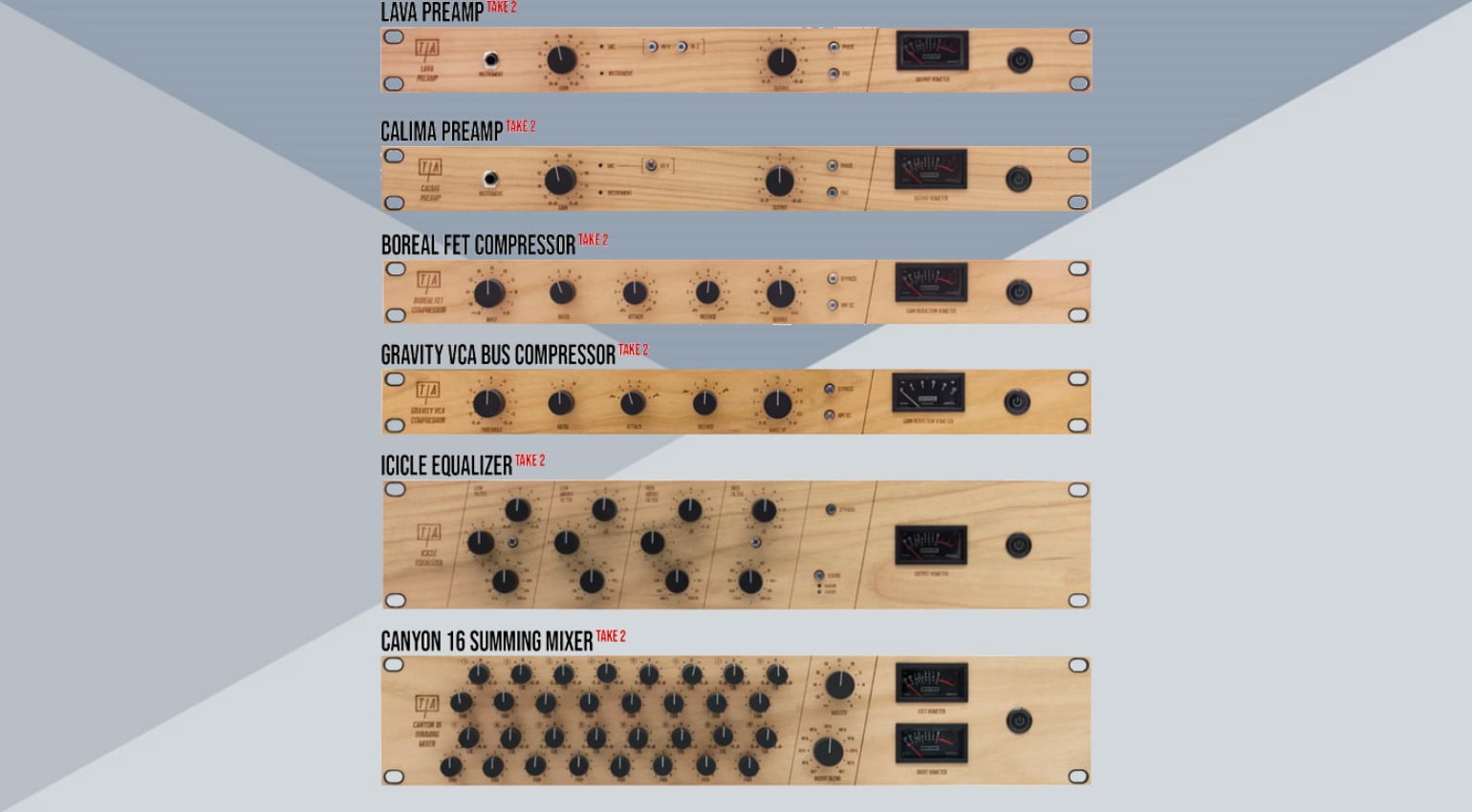 Lava Preamp (Take 2) – Carnhill transformer-based preamp a 128dB dynamic range and a slower transient response for a more glued-together sound in the final mix.
Calima Preamp (Take 2) – an agressive and colorful "character" preamp with quicker transient response, linear phase distortion, and even harmonics excitation.
Boreal FET Compressor (Take 2) – unit inspired by the 1176, complete with an 'ALL IN' option built into the Ratio switch. The compressor is optimal for high dynamic control.
Gravity VCA Bus Compressor (Take 2) – stereo bus compressor, likely Tierra's take on the SSL G-series bus compressor. It offers fixed Attack and Release times, a high-pass sidechain filter, and ratios of 2, 4, 10:1.
Icicle Equalizer (Take 2) – 4-band monoparametric equalizer with dual sound modes – Classic and Modern. Classic recreates the sound of a 70's era console. Modern is transparent and sharp-sounding, suitable for mastering. Of note is that the treble frequency filter reaches as high as 29,4kHz for adding extra air and presence to audio sources.
Canyon 16 Summing Mixer (Take 2) – 16-channel analog summing mixer with an insert point for external effects and a blend control to mix effects processors in parallel. It also enables the possibility of linking several Canyon units to obtain up to 48 summing channels. Each channel has individual volume and pan control knobs on the front panel.
Tierra offer an innovative method to test their gear before buying. A real-time remote testing system has been implemented and made available via e-mail appointment. The team will assist you in connecting your DAW to the equipment and organizing the session.
For more information, photos, and prices – check out Tierra's Kickstarter page.
Image Sources:
Tierra Audio Analog Gear Kickstarter: Tierra Audio