Iceberg Audio The Sub: a quick fix for massive low-end
Deal
Developer Iceberg Audio promises a quick and easy antidote to your mix's sub-par sub frequencies. Aptly titled The Sub, this new virtual instrument combines everything you need to get a basic sub bass going into a sleek and intuitive user interface.
Iceberg Audio The Sub
Iceberg Audio's The Sub begins with an oscillator module that's followed by an ADSR envelope and a pair of controls – Drive and Glide. An Extra Attack button gives the sub more perceived 'punch'. Each of the included presets has a custom-designed Extra Attack profile. Internally, a pitch-independent attack overlay helps the notes cut through. The presets are found immediately above the oscillator. And that's pretty much all there is to the plug-in. In the developer's words, "less is more"!
Convenient and quick
I can easily see The Sub making its way into bass-heavy genres like trap, hip-hop and hard dance music. It's just so convenient and quick, doing its job with minimum effort. Let's hope the developer can come up with more plug-ins in the same style. There's clear potential for The Sub's concept to translate into other types of plug-ins, such as synthesizers, multi-effects, saturation, and much more. As much as I enjoy having options, sometimes all one needs is a simple and immediate solution. Tweaking to no end can get a little tiring after a while, and this is where one-knob (or two in this case) wonders like The Sub come in guns-blazing.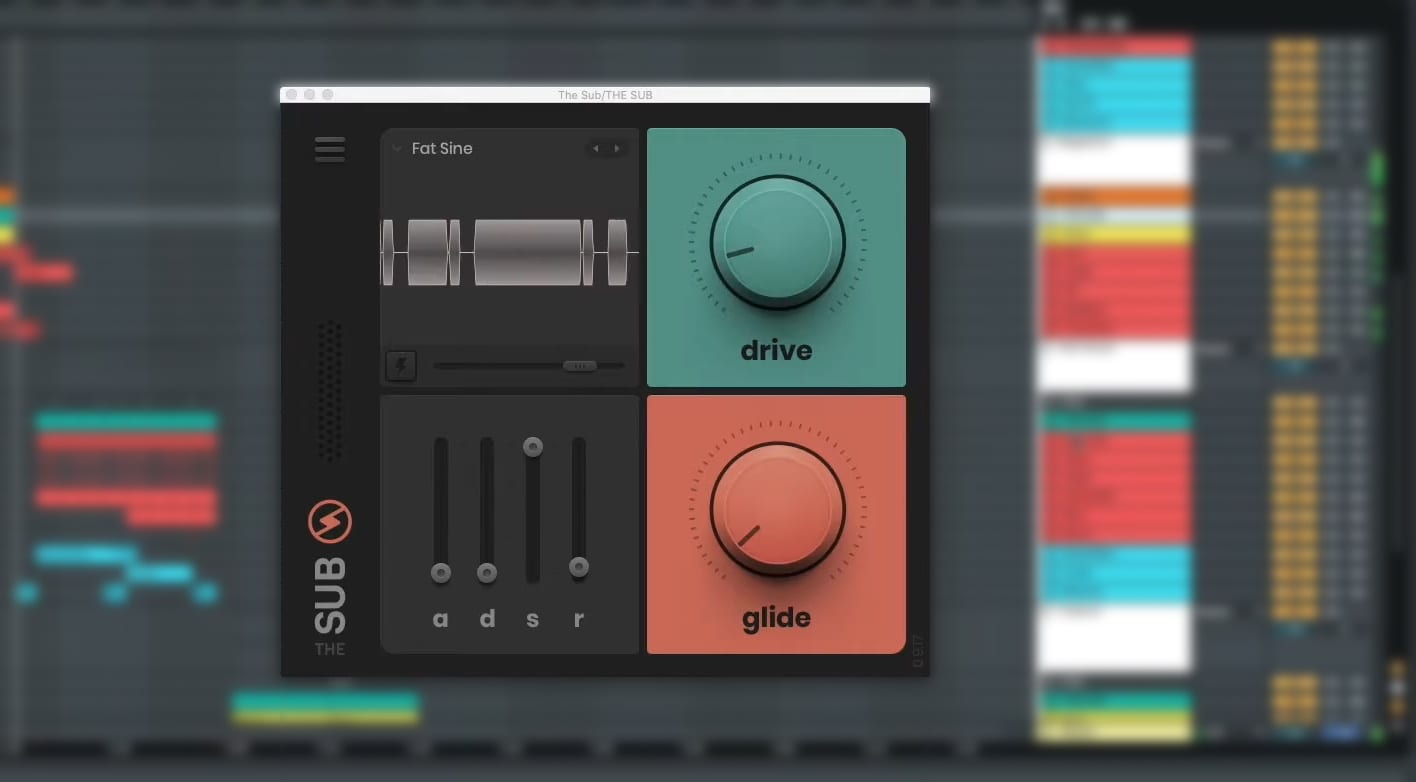 Price and availability
The Sub is being sold at an introductory price of USD 39, down from the regular USD 59. A free 14-day trial is also available. The plug-in runs in VST3 and AU formats on 64-bit Windows and macOS computers. One licence covers all your computers and no iLok is required for authorization.
More information
Video
Image Sources:
The Sub by Iceberg Audio - GUI: Iceberg Audio