Harley Benton MR-Series: Gabba Gabba Hey!
New Mosrite inspired MR series from Harley Benton
Harley Benton's MR-Series is a Mosrite-inspired collection and offers something for everyone. If you enjoy the style of this classic '60s American made guitar, then these budget conscious models offer modern playability, and some nice tweaks to the retro design.
Harley Benton MR-Series
The MR-Series is an updated version of this famous vintage design and is available in two different variants on launch. The MR-Classic offers all traditional design features while MR-Modern optimizes specifications for players with more modern requirements. Each series includes its own baritone and also a left-handed version. So there is truly something for everyone here. Plus, there are some really nice colour options as well.
MR-Classic
The body is made of basswood and has a bolt-on 25.5″ scale-length maple neck and a fretboard made of roasted jatoba. The neck has a C-profile and a natural satin finish, plus a 12′′ radius fretboard fitted with 22 frets.
Pickups are a pair of Artec P-90 Alnico-5 and are wired via a single volume and tone control via a 3-way toggle switch.  All the hardware is chrome-plated hardware, including a fixed bridge and Wilkinson tuners. You also get a graphite nut for tuning stability. Colours on offer include Metallic Blue, Candy Apple Red, Pearl White, 3-Tone Sunburst and Black. The left-handed model currently only comes in 3-Tone Sunburst.
The Baritone model has the same specification as above. Just with a longer scale of 27′′ and comes factory fitted with D'Addario EXL158, 13-62 gauge strings. It is available in a left-handed version as well. Both versions come in a 3-Tone Sunburst finish.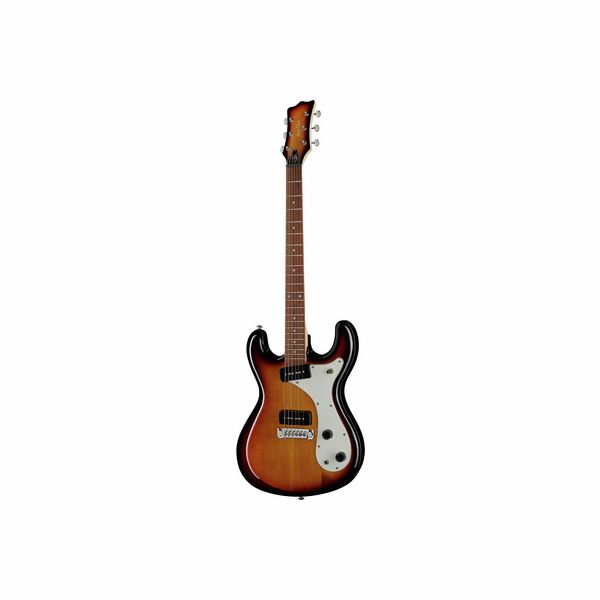 Harley Benton MR-Classic Baritone SB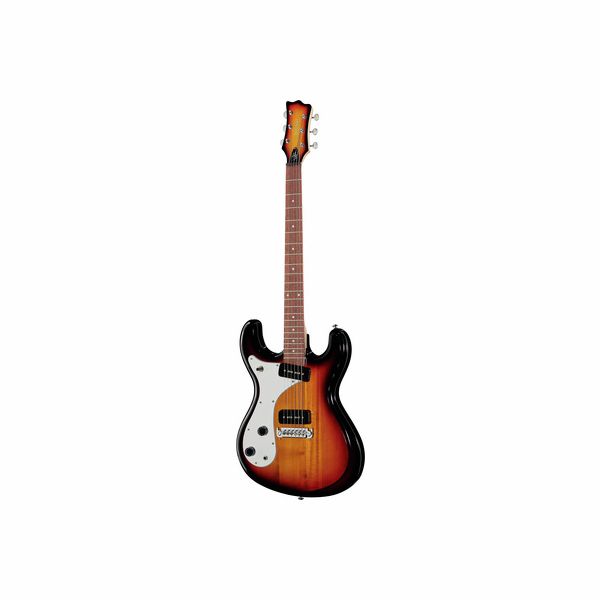 Harley Benton MR-Classic Baritone LH SB
MR-Modern
Essentially the same specifications as the Classic just with a few upgrades and a vibrato. You get a Macassar Ebony fretboard. 22 stainless steel frets, and a TUSQ nut this time. Plus a set of  locking tuners as well as a Wilkinson VS-50 II Precision Tremolo.
This one is also available as a Baritone model, with the same specifications as the Modern. Just with the single 3-Tone Sunburst colour choice again.
More Harley Benton Information
MR-Series Video
Image Sources:
MR-Classic in Metallic Blue: Harley Benton
Harley Benton MR-Classic Baritone: Harley Benton
Loaded with a Wilkinson VS-50 II Precision Tremolo: Harley Benton
Harley Benton MR-Classic BK: Thomann
Harley Benton MR-Classic PWH: Thomann
Harley Benton MR-Classic CAR: Thomann
Harley Benton MR-Classic MBL: Thomann
Harley Benton MR-Classic SB: Thomann
Harley Benton MR-Classic Baritone SB: Thomann
Harley Benton MR-Classic Baritone LH SB: Thomann
Harley Benton MR-Modern PWH: Thomann
Harley Benton MR-Modern BK: Thomann
Harley Benton MR-Modern CAR: Thomann
Harley Benton MR-Modern MBL: Thomann
Harley Benton MR-Modern SB: Thomann
Harley Benton MR-Modern Baritone SB: Thomann