New Harley Benton JA-Baritone and TE-69TL Thinline guitars.
New Harley Benton JA-Baritone and TE-69TL
Harley Benton drops two new guitars: The Harley Benton JA-Baritone and TE-69TL. The offset JA family has just been extended with the release of the new JA-Baritone in a deep gloss black. The TE ensemble also gains a new member with their new natural finish, Thinline TL-69TL.
JA-Baritone
If you've been looking for an affordable offset Baritone, then you'll love the new JA-Baritone. Helping with that heavy vibe is an all-black design which extends to the hardware, too. Talking of which, you'll find vintage-style tuners and WSC Hip-shot style hardtail bridge.
Absolutely geared for heavy riffs, this JA-Baritone has a bolt-on Canadian Flame Red Hard Maple Neck, accompanied by a Purple Heart Fingerboard. 21 medium jumbo frets provide fast and comfortable playing. Two P90 pickups are accessed via a 3-way blade lever switch.
This JA-Baritone could be an amazing alternative to the Squier Vintage Modified Jazzmaster Baritone. Used examples of the Squier Jazzmaster Baritone are currently selling or around £1000! This JA-Baritone should give you a huge amount of the vibe for a fraction of the cost!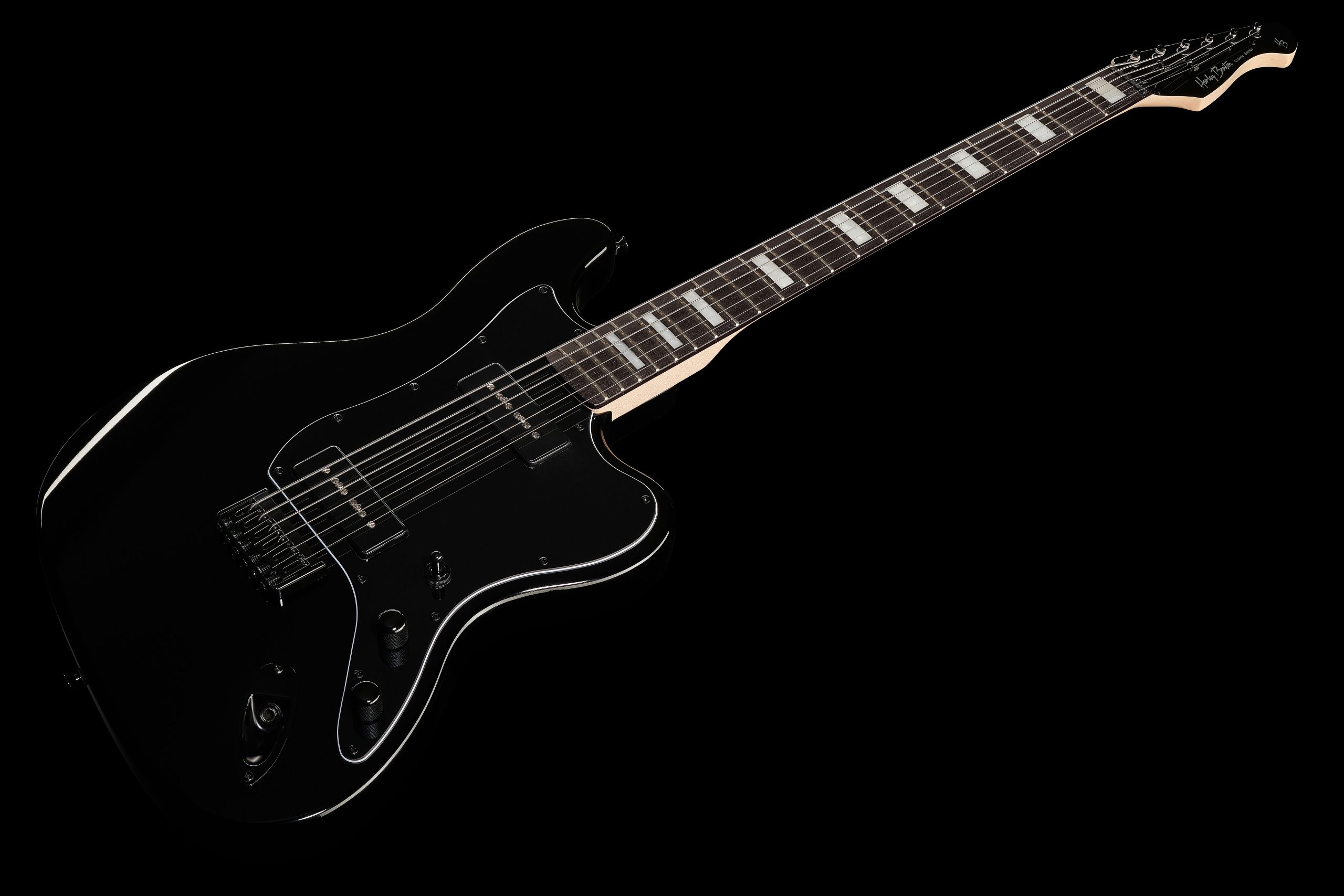 TE-69TL – Hot Rod NT Roasted
This new natural finish, Thinline style single-cut joins Harley Benton's range of T-Style guitars such as the TE-62CC that we fell for back in December 2021. You'll enjoy the lightweight design thanks to the Thinline construction and ash body.
You'll find a C profile, caramelized Canadian Maple neck, which is topped with a brace of vintage tuners. Furthermore, at your disposal are two Roswell Alnico single coil pick-ups which give the sparkle and twang you'd expect from a T-Style guitar. If you're after that Thinline T-Style vibe on a budget, then I don't think you'd go far wrong with the TE-69TL.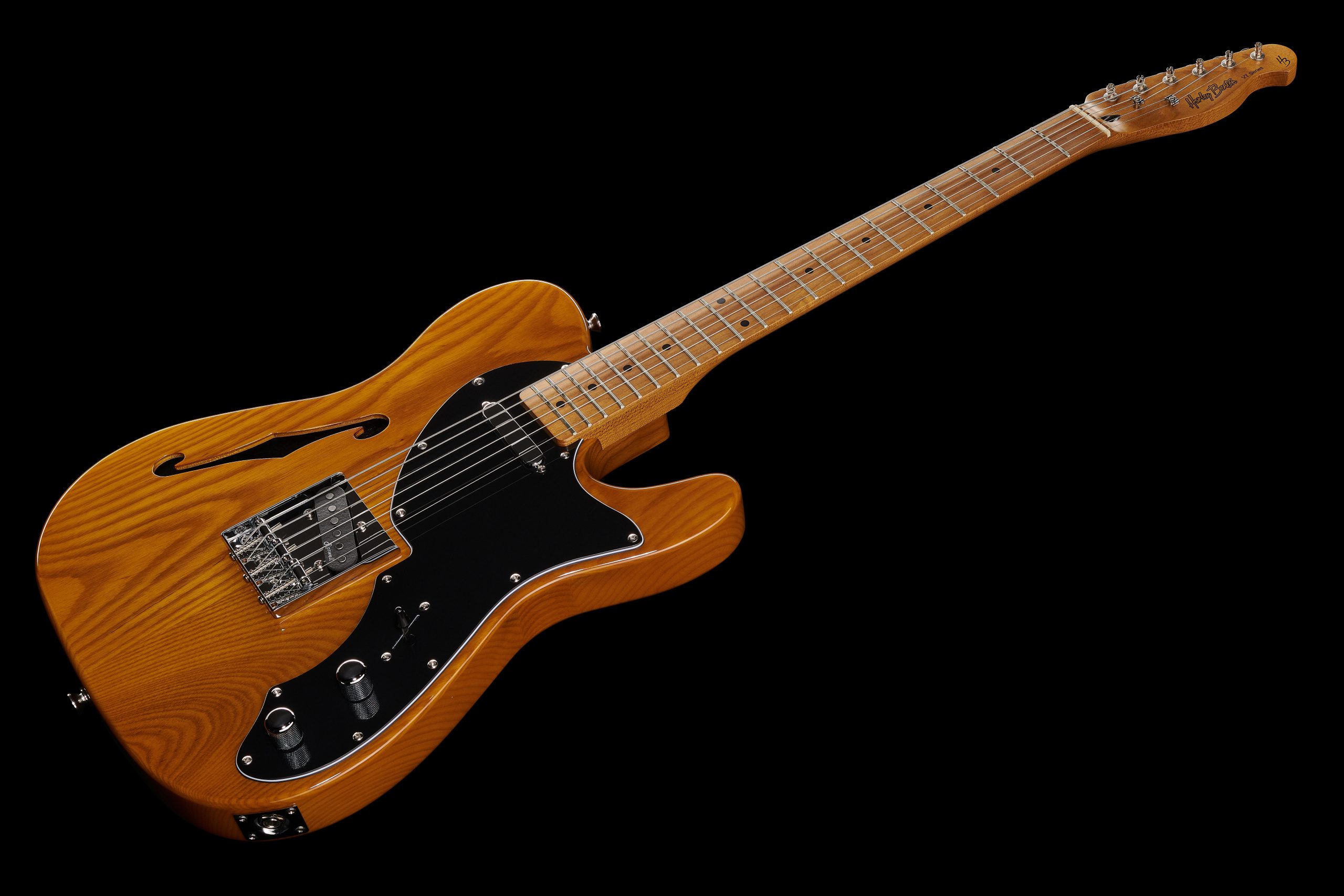 Affordable Alternatives?
As we've come to expect from Harley Benton, these new releases seem to offer outstanding value for money. The TE-69TL nails the 70s Thinline vibe at a killer price point for any T-Style aficionado. However, the killer release has to be the JA-Baritone. With the price of Squier Jazzmaster Baritones rocketing on the used market, the JA-Baritone offers a genuinely affordable alternative.
More Information
Image Sources:
JA-Baritone: Harley Benton
TE-69TL: Harley Benton