Former Catalinbread mastermind Howard Gee is building a new fuzz pedal!
A Kittycastermusic fuzz pedal prototype?
If anyone knows how to build effect pedals, it's probably Howard Gee. He was one of the masterminds behind Catalinbread, working with the boss and founder of the company. Now he's doing his own thing and has apparently come up with a great-sounding fuzz circuit…
Kittycastermusic Fuzz
The effect is so new that it doesn't yet have a name. And neither does Mr Gee's new "company". Maybe he'll settle on GeeFX Fuzz1? But since he calls himself Kittycastermusic on Instagram and Co, I guess that I will refer to it as the Kittycastermusic Fuzz during this article.
For the last few days, his Instagram channel has been revealing videos about the a prototype fuzz circuit on his breadboard. In the video below you can hear this fuzz in action. It responds well to the guitar volume pot and appears to clean up nicely (see the Les Paul Video), so will probably work well as a mid-gain fuzz. But it can also produce the dirt when required à la My Bloody Valentine. Overall it has a nice, creamy sound.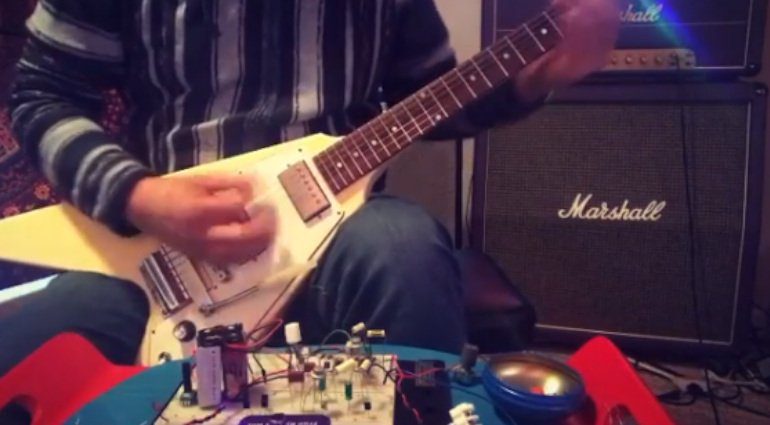 Soon
Yesterday's video says, "When? Soon". And the prototype seems to convinces him to such an extent that it could end up as a candidate for the final version. In the short video clip on Instagram, this thing sounds very tasty indeed.
Howard Gee is a pedal guru, just like Wampler, Zvex, JHS, or Keeley, moving somewhere between boutique, left-field effects and solid well made stuff. Whether the upcoming company, be it Kittycastermusic Pedals or GeeFX, will remain in the high-priced sector, is yet to be seen.
For now, you can check out the Instagram posts below and see what you think.
Videos