Flex Reverb, Rust, Hz Box: Free Plugins of the Week
Flex Reverb by Platone Studio is a versatile reverb plugin with extensive EQ shaping. Rust by Viator DSP delivers lo-fi vinyl sounds oozing with character. And Hz Box by Higher Hz lets you change the timbre of any sound by emulating an acoustic soundbox. Check out our free plugins of the week!
Platone Studio Flex Reverb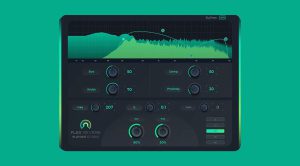 According to Platone Studio, Flex Reverb pairs the transparency of natural spaces with the unique characteristics of a plate reverb. You can adjust all essential parameters like length, pre-delay, damping, and width, and dial in the desired effect amount using the dry/wet controls. What sets Flex Reverb apart is the built-in equalizer with four fully parametric bands and a handy frequency analyzer, which allows you to shape the frequency content of the reverb tail to your liking.
Flex Reverb is available for macOS and Windows in VST, VST3 and AU formats.
Viator DSP Rust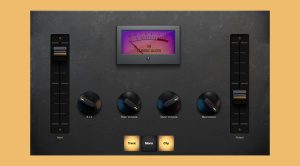 Viator DSP is on a roll: Just weeks after the Denoiser, Voice Sweetener, and Voice Leveler trilogy, the developer has released Rust, which is all about tasty lo-fi effects. Rust imitates the character of vintage recordings by constraining the frequency response of the audio material. There's an age parameter that sends your audio back in time by distorting the mid-range, and you can dial in synthesized vinyl dust and hiss sounds for an extra helping of nostalgia.
Rust is available for macOS and Windows in VST3 and AU formats. You can download it for free, but be sure to support the developer by naming your own price if you like it!
Higher Hz Hz Box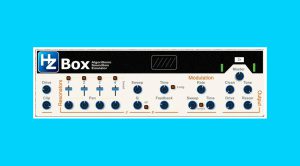 Hz Box by Higher Hz is a unique plugin that adds character and definition to any audio signal by placing it in a virtual sound box. Think about it as a virtual resonator similar to the body of an acoustic guitar or an amp cabinet. You can dial in the tonal profile using the four band-pass filters in the resonator section. With additional sound shaping options like input drive, sweep, and even a modulation section that sets everything in motion, Hz Box is a unique tool for shaping your audio tracks.
Hz Box is available for macOS and Windows in VST, VST3, and AU formats.
Looking for more free plugins like Flex Reverb, Rust, and Hz Box? Check out our huge archive!
Videos about Flex Reverb and other free plugins
Image Sources:
platone-studio-flex-reverb: Platone Studio
viator-dsp-rust: Viator DSP
higher-hz-hz-box: Higher Hz