Fender British Racing Green Limited Edition Player models revealed
British Racing Green Limited Edition Player models announced for Europe
Fender British Racing Green Limited Edition Player, Telecaster, Stratocaster, Precision Bass and Blues Junior IV models have been announced exclusively for the European market. This classic colourway is inspired by precision automobiles and is available for a limited time.
Fender British Racing Green
These Fender British Racing Green limited-run models all come in the classic car colourway, which many guitarists will no doubt love.
Player Series
There are three Player models including an HSS Stratocaster, a Telecaster and a Precision Bass.
Along with the matching British Racing Green, 15-watt Blues Junior IV combo tube amp, that features a Bassman grille cloth and a leather handle.
Seymour Duncan
The HSS Strat is fitted with a Seymour Duncan Custom TB-5 Trembucker paired with two Seymour Duncan Quarter Pound single-coil Stratocaster middle and neck pickups.
Whereas the Telecaster comes with a pair of Seymour Duncan Quarter Pound single-coil Telecaster pickups.
Finally, the P Bass comes equipped with a Seymour Duncan Quarter Pound split-coil Precision Bass middle pickup.
All three models have an alder body paired with a maple Modern C-profile neck.
Limited Edition
Currently, Thomann has all four of these limited-run models available for order and so if you are quick you can grab a British Racing Green Fender of your choice.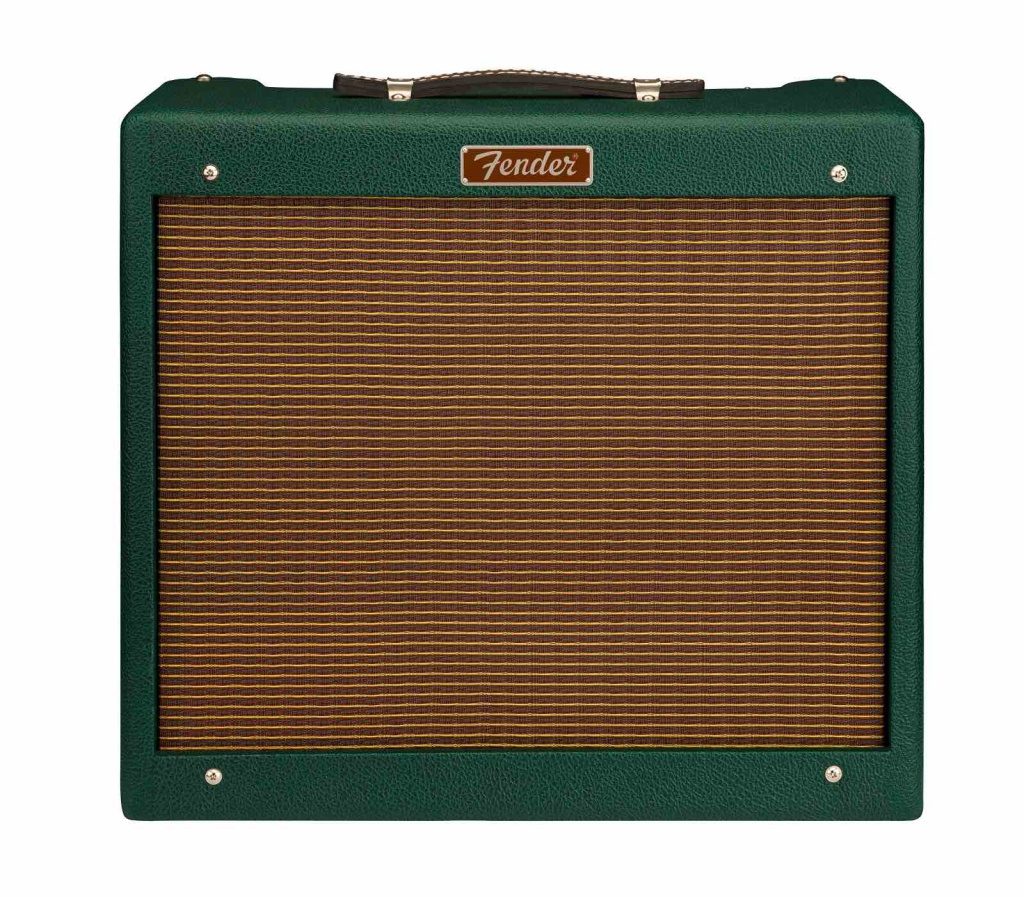 I really like green guitars and so these models do appeal to me. I can see them being popular and therefore I guess they will sell out pretty quickly.
The matching combo is also a nice touch, so perhaps a matching pair would make sense for some guitarists.
More Information
Image Sources:
Player HSS Strat: Fender
Fender British Racing Green Limited Edition Player models: Fender
Precision Bass: Fender
Fender British Racing Green Telecaster: Fender
British Racing Green combo: Thomann