ENGL E670FE Special Edition Founders Edition
Founders Edition 100-watt amp head
The E670FE is a new updated version of Engl's legendary E670 Special Edition 100-watt amp head. An all-tube amp head with five channels based on Edmund Engl's own amp head.
ENGL E670FE Special Edition
This new ENGL E670FE Special Edition 100-watt amp head features five ECC83 preamp tubes and either four 6L6 or four EL34 power amp tubes.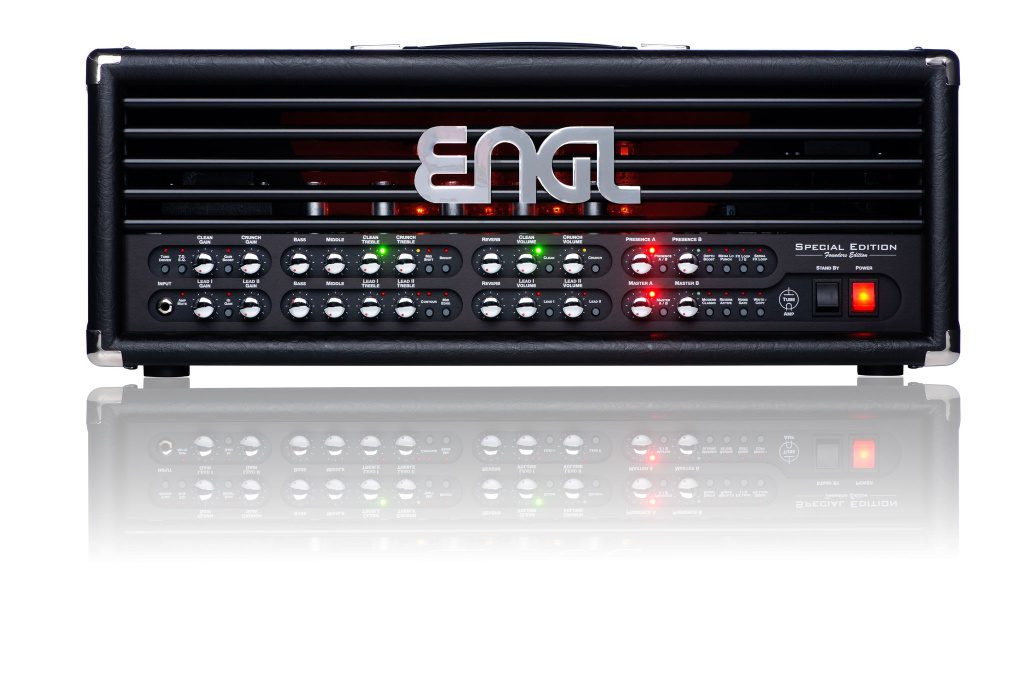 Founders Edition
The Special Edition amp spent years in the studios of Edmund Engl – the founder of ENGL amps. Played by many iconic professional guitarists, who all had their own unique thoughts and requests when it came to tone and performance.
Over the years, Edmund Engl and senior designer Horst Langer tweaked the Special Edition multiple times, and now it is finally available as The Founders Edition.
Five Channels
The amp is super flexible and has five channels Clean, Crunch, Lead I, Lead II, and Tubedriver which should be more than enough for most guitarists. Plus, it offers a total of nine voicings to further the versatility of this amp.
The Tubedriver channel actually bypasses most of the amp's inner workings to offer the purest circuit and all-tube tones.
Super Flexible
It uses a combination of powerful EQs and separate gain controls on each channel to Gain Boost, Hi Gain, Mid Shift, Contour, Bright, Mid Edge, Modern Classic, Mega Lo Punch, and Depth Boost switches, plus a built-in Reverb.
MIDI Control
The amp is also MIDI programmable, so users can save their favourite settings in up to 128 presets with the use of an optional external MIDI controller.
Other key features include a threshold-foot switchable noise gate, a Power Tube Monitor, three tube-buffered FX Loops, a line output, and multiple cabinet output options with 1 x 4ohms, 2 x 8ohms, 1 x 8ohms,2 x 16ohms, and 1 x 16ohms.
Each amp is handcrafted in Germany, so expect a very high-end build with this one.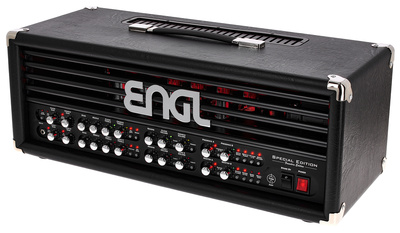 Engl E670FE-EL34 Special Edition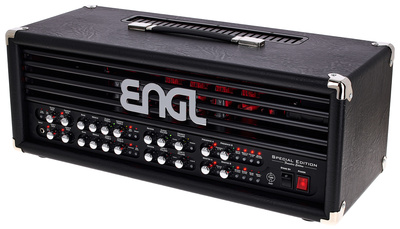 Engl E670FE-6L6 Special Edition
More Information
This post contains affiliate links and/or widgets. When you buy a product via our affiliate partner, we receive a small commission that helps support what we do. Don't worry, you pay the same price. Thanks for your support!
Image Sources:
Founders Edition: ENGL
Rear Panel: ENGL