Elgato and Lewitt present Wave:1 and Wave:3 USB-C mics for content creators
Manufacturers Elgato and Lewitt have teamed up for a pair of upper-class USB microphones. The Wave:1 and Wave:3 see Lewitt handling the hardware and Elgato doing the Wave Link app for software mixing. The bus-powered condenser mics feature USB-C connectivity and are designed for streaming and content creators. They also ship with a user-friendly software mixer called Wave Link.
Lewitt and Elgato claim broadcast audio quality for the Wave mics, which have a speech-friendly fixed cardioid pattern. There are 24-bit AD/DA converters and hardware Lewitt says it selected to keep in line with the Austrian brand's product quality. Lewitt also developed the Clipguard technology implemented in the microphones. Not a mere soft limiter, Clipguard analyzes the audio input and generates additional headroom (if needed) to prevent digital clipping.
Wave Link app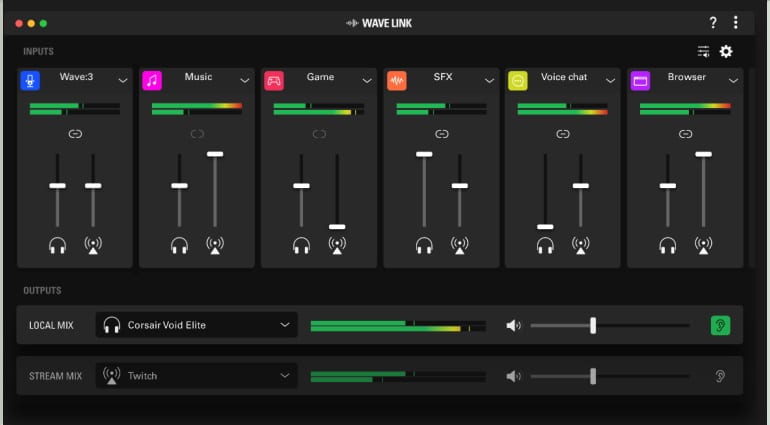 The Wave Link app looks like a reasonably intuitive software mixer tailored for the kind of user base that would be interested in the new microphones. Wave Link can mix six audio channels (such as Music, Game, SFX, Voice Chat, Browser and mic input) and output dedicated mixes for your headphones and for streaming services such as Twitch. This effectively simplifies what could be rather complex audio routing were it done manually.
Availability
The Wave:1 and Wave:3 are supposedly available now from Elgato and Corsair's dealers. The Elgato website lists the Wave:1 at €140 and the Wave:3 at €170. Both mics are backed by a two-year warranty and supported by Corsair and Elgato's customer service and tech support. As the prices suggest, the differences between the two models are somewhat minor. For example, the Wave:1 has 24-bit / 48kHz conversion while Wave:3 offers 24-bit / 96kHz audio. The latter also features LED status and volume indicators.
More information