Mackie EleMent Wave wireless mic system for video creators & streamers
If you're a content creator, vlogger or live streamer then the Mackie EleMent Wave could be for you! With options for hands-free, hand-held and lav mics, does it offer enough against stiff competition?
Mackie EleMent Wave
Without a doubt, the world of vlogging, content creation and live streaming is big business. We've seen lots of traditional mic and interface companies offering streaming and content creation products recently. Last year Mackie launched its first microphone product line in the shape of their Element USB mics. Now, Mackie's going after the vlogging crowd with the new EleMent Wave wireless mic system.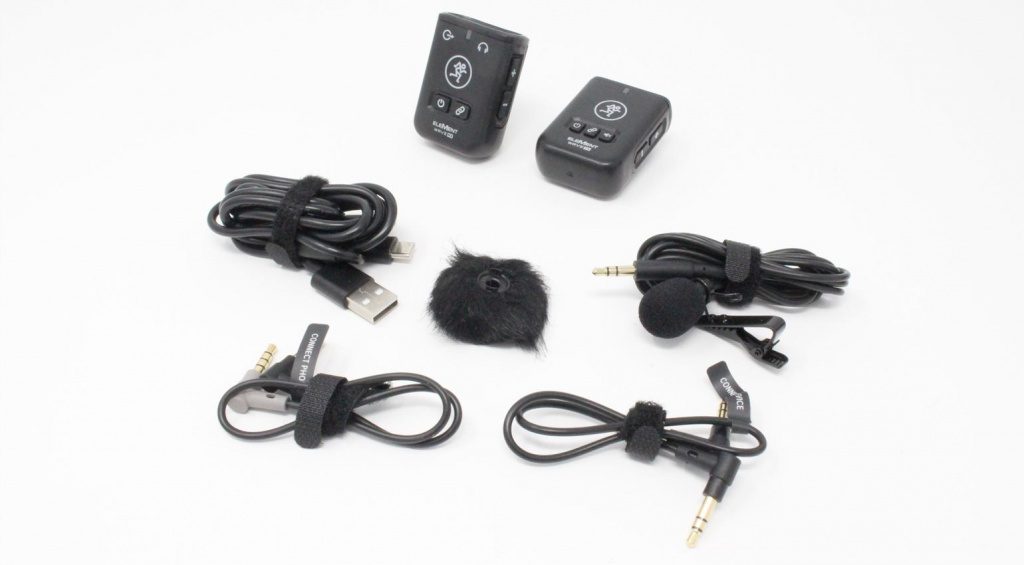 If you're a vlogger or a content creator then you'll undoubtedly be interested in the new Element Wave. Comprising a transmitter and receiver system, it's an ideal wireless mic package for use with video gear. Initial information is somewhat scant, but from what we can tell it's a system very much in the vein of the Rode Wireless Go II.
You get a two-part wireless microphone system that comprises a rechargeable transmitter and receiver combo. Mackie has wisely chosen the 2.4 Ghz band which makes sense for easy one-touch pairing and license and interference-free usage. Mackie claims a 70-metre range distance between transmitter and receiver along with  a 7 hour battery life from a single charge.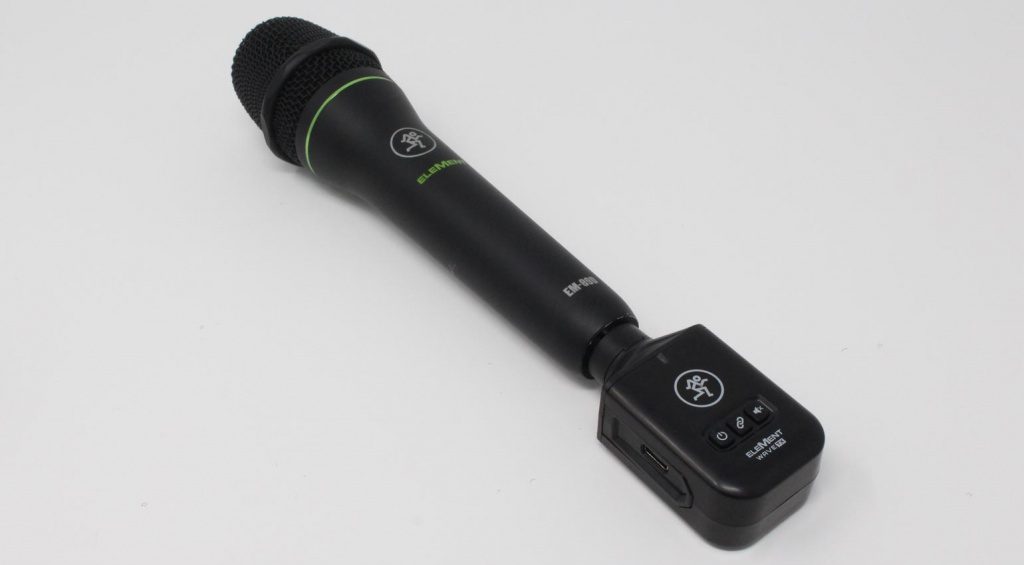 EleMent Wave Lav & Wave Mic
Mackie is offering two versions of the EleMent Wave: The Wave Lav and the Wave Mic.  As you might have guessed, the Wave Lav comes bundled with, and is designed to be used with, an external lavalier microphone. Additionally, it has an inbuilt microphone with a clip-on windscreen, allowing it to be used as a simple clip-on and go system.
Alternatively, the Wave Mic has an XLR connector allowing use with conventional microphones; this may make the Wave Mic more attractive for news gathering or for use with boom microphones.
Strong Competition
Mackie's biggest challenge will be stealing sales from other established systems in this market sector. The Rode Wireless Go 2 is almost certainly the "industry standard" choice in this product sector. The Wireless Go 2 has a distinct advantage in allowing you to connect two microphones at once, unlike the Element Wave. The Wireless Go 2 is also more compact, offers better range, better battery life, and the ability to record safety audio on the transmitters themselves.
Mackie still has one trump card to play with the EleMent Wave, however, and that's price. We've had word from our affiliate partners at Thomann that the EleMent Wave will retail at around €190. That's currently €70 less than the Rode setup and might prove to be a worthwhile saving if the additional features of the Wireless Go II aren't of interest.
More Information on Mackie EleMent Wave
Video
Image Sources:
mackie-element-wave-lav: Mackie
mackie-element-wave-mikro: Mackie
EleMent Wave Lav (left) and Element Wave Mic (right): Mackie