Best Signature Plug-ins: 6 great mixing plug-ins by Waves, Softube, Neural DSP and Eventide
Signature music production plugins are all the rage these days. With them you get instant access to the sounds of some of the legends in your own sessions. They also tend to be intuitive, easy to use, and inexpensive. Waves is definitely a trailblazer when it comes to this type of software. But now other companies are getting in on the action. Let's take a look at some of the best signature music production plug-ins.
Softube Weiss Gambit Series


The Gambit Series came about via a partnership with Softube and Weiss Engineering. It's based directly on Weiss' EQ1 and DS1-MK3 product models. This channel strip expansion plug-in features five sections. It offers an input, EQ, compressor, dynamics shaping, and an output.
With a GUI that is robust, clean, and easy to navigate you shouldn't come across any snags in your workflow. It's excellent for use in mixing and mastering. The only real downside is that it is only compatible with the Console 1 control surface.
Waves Butch Vig Vocals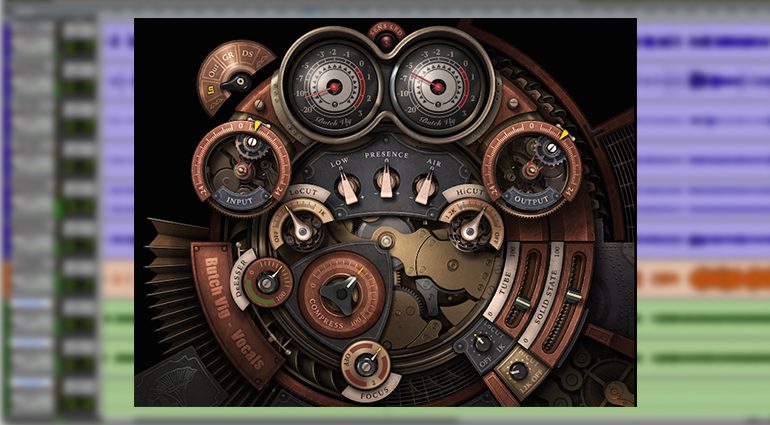 With a resume that includes Foo Fighters, Nirvana, Green Day and many of the other biggest names in rock, Butch Vig knows how to get killer vocal sounds. Now you can bring his famed production tones to your own sessions. Control over equalization is a 3-band EQ, but there are additional high and low cut and mid-range filters for further sculpting.
Another credit to his name, Vig was a pioneer when it comes to distorting vocals. And you can add that to your productions via tube and solid state saturation. They each have low and high cut filters as well for getting the perfect distortion sound. To keep everything in check there is also compression and a de-esser. A focus control over the 1-2kHz range provides even more precision. When you throw it on a track you get instant access to the radio-ready vocal magic that makes his recordings so great.
Waves CLA Signature Series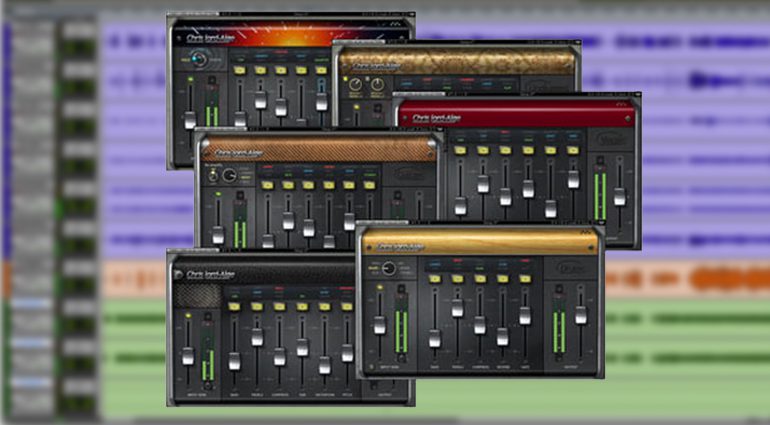 Chris Lord-Alge certainly needs no introduction (his brother Tom is an excellent mix engineer as well). His mixes are all over the radio and have been for decades. This popular bundle includes six specially designed plugins created in tandem with the legendary, Grammy-winning mix engineer that has all your sonic bases covered.
Included is CLA Bass, Drums, Effects, Guitars, Unplugged, and Vocals. They can also be purchased individually. What's more is that they are available for both Windows and Mac systems. They also go across multiple sample rates – 44.1kHz, 48kHz, and 96kHz. Their GUI interfaces are extremely slimmed down as well. Because it's well known that he likes to work quickly.
Eventide Tverb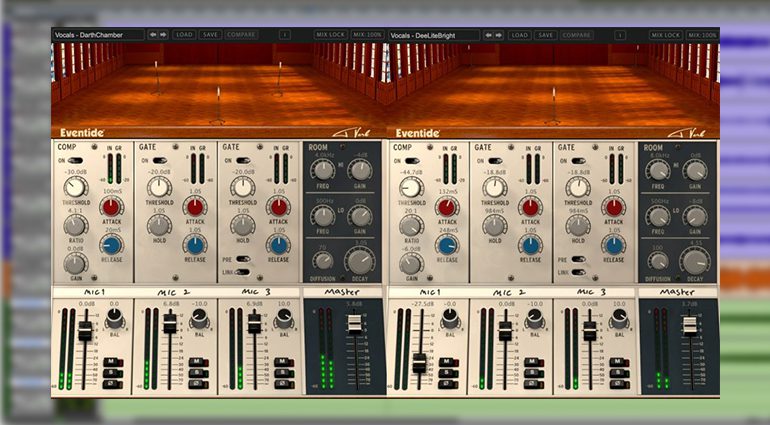 During the sessions for David Bowie's Heroes album engineer Tony Visconti came up with a unique reverb technique to capture the magic of the room they were recording in. Now you can add the classic sound of this magic moment to your sessions. There is a console with four channels (including the master) – a close microphone and stereo mics that are moveable to capture the true magic of the room. The close mic even has multiple polar patterns for adding in a little more room if you'd like.
The GUI is modeled to look just like the console used in the sessions – grease pencil and all. It provides the processing for each channel. As for effects, the close mic has a compressor available and the stereo pair has gating. Eventide's superior technology provides decay, diffusion, and EQ to the reverb itself. The plug-in is lightweight, easy on CPU, and includes automation support.
Waves Eddie Kramer Signature Series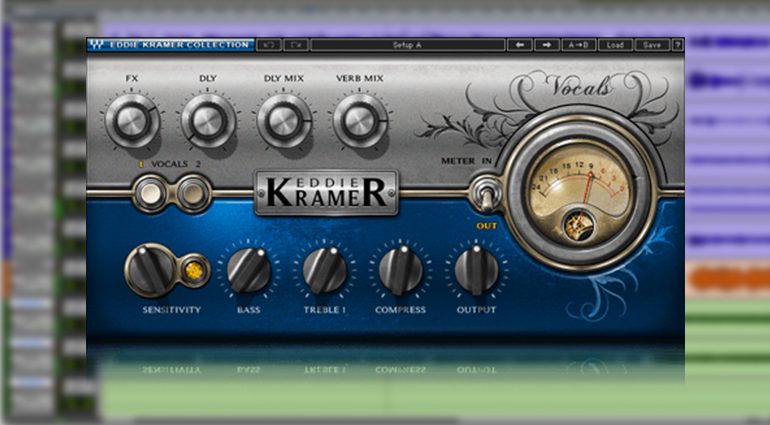 Eddie Kramer has worked with some of the biggest artists in history. His fantastic resume includes artists like Jimi Hendrix, Led Zeppelin, and the Beatles for starters. He partnered with Waves to bring his expertise to a set of plugins designed to impart the sounds of these timeless sessions to your DAW.
The full suite includes five signal processing chains for bass, drums, guitar, vocals, and effects channels. Get powerful guitars, punchy drums, big bass, and classic vintage vocals with this great bundle. Each plug-in can be purchased individually for $25-30.
Neural DSP Archetype Cory Wong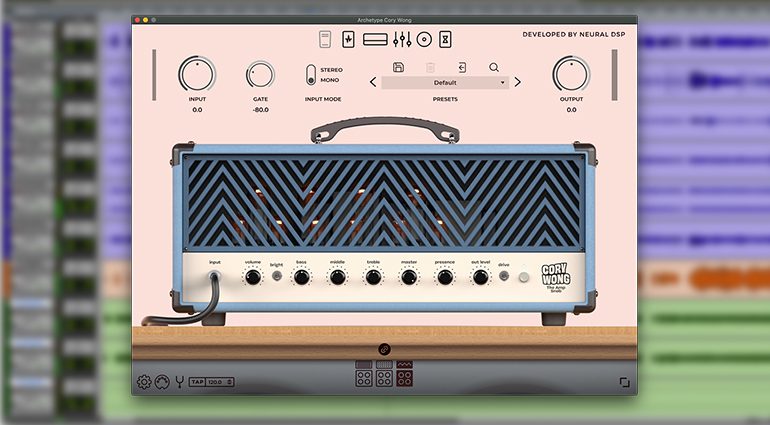 Neural DSP is making some real noise with their innovations in the world of digital signal processing. They teamed up with Cory Wong of popular band Vulfpeck to create this amp simulation plug-in as part of its extensive Archetype series. It includes three different amp styles that each have a unique application. Clean Machine is a custom creation based on some of the most popular clean amps. It blends these individual tones to create something all its own. The Amp Snob combines Cory's refined amp preferences and can go from crystal clear to more aggressive edge-of-breakup sounds. Then there is the most unique of the bunch. The D.I. funk console is based on going direct into an analog channel strip.
There are also a host of pre effects like wah, overdrive, compression, and envelope filtering. Post effects include reverb, delay, and chorus. A 9-band EQ lets you shape your sounds further. And finally, a number of cab sim impulse responses offer a staggering 324 distinct tonal combinations. Check out some of Neural DSP's other great signature guitar tone plug-ins for players like John Petrucci, Tim Henson and Gojira's Joe Duplantier.
Waves Scheps Omni Channel Strip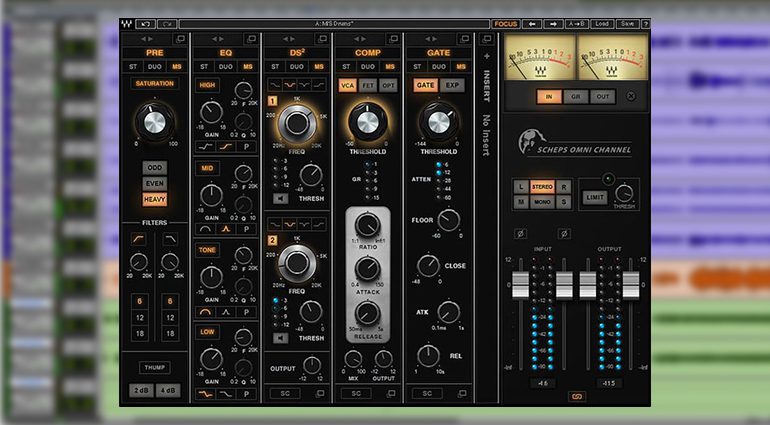 Andrew Scheps has worked with a variety of artists across multiple genres. With the Omni Channel Strip you get everything you need in one place. These include a preamp with saturation, three different compressors, EQ, gate, de-essing with two bands across four distinct filters. One of the coolest features is an insert that allows you to add an additional plugin to the chain. Each section can also be arranged in any order and also comes in mid-side, dual mono, and stereo processing. The presets are streamlined by Andrew himself to allow for faster workflow. Zero latency means it is also incredibly useful for live sound applications.
Image Sources:
Softube Weiss Gambit Series plugin: softube
Waves Butch Vig Vocals signature plugin: waves audio
Waves CLA Signature Series plugins: waves audio
eventide tverb reverb plugin: eventide
Waves Eddie Kramer Signature Series plugins: waves audio
Neural DSP Archetype Cory Wong signature plugin: neural dsp
Waves Scheps Omni Channel Strip signature plugin: waves audio