Best Sample Packs This Week: 70s Keys, 80s Synths and traditional Asian strings
This week's sample roundup includes a collection of 70s keyboard sounds, a synth sample set that is totally 80s, a huge collection of sounds for creating midtempo productions, and some very cool traditional Indian and Chinese stringed instruments. Check 'em out!
Lostin70's Keys of the 70's
Keys of the 70's is just what it sounds like. It brings the vibe of arguably the best decade in music history into present day with vintage sounds and modern features. It's based on a wave synthesizer design – but it can play any type of samples. It also has built-in processing like tremolo, chorus, and reverb as well as amplifier cabinet simulation and envelope control. It can do all types of keyboard sounds including a Fender Rhodes electric piano.
Sample Science Vaporwaves 2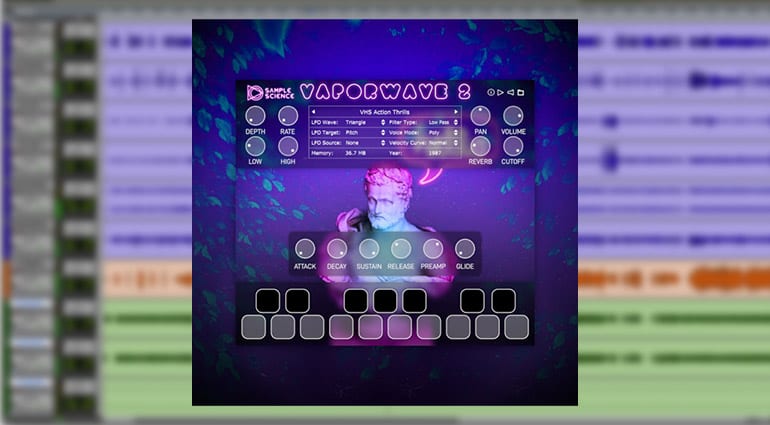 Vaporwaves 2 is a collection of 80s synth sounds that have been recorded to VHS tape. The sounds have a deteriorated magic to them, just like was common with sounds from the era. Additional processing was then done to create excitement. Included in the pack are multiple low frequency oscillators, amplitude controls, and low/highpass filters.
The sounds come in at just over 1GB in VST 64/32-bit and VST3 64-bit and AU formats working with both Windows and Mac, though there are some operating system specifics that are necessary to function.
Ghosthack Ultimate Midtempo Attack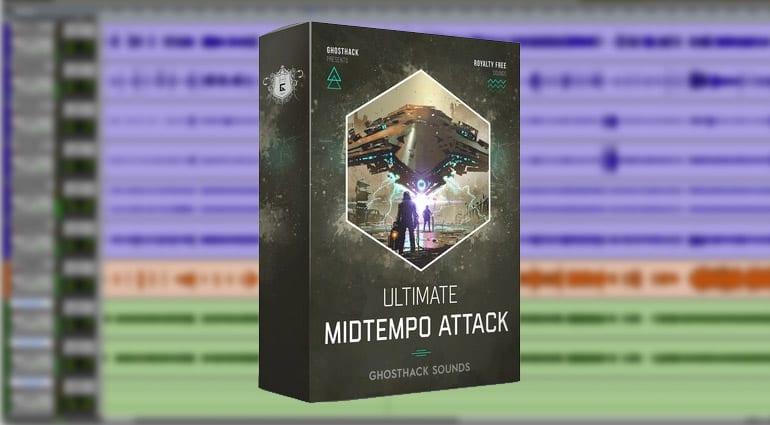 There are a variety of drum sounds and assorted samples in the Ultimate Midtempo Attack collection. Everything you need to create your soundscapes is included: comprising padded atmosphere loops, hi-hats, kick drums, claps, fx shots, bass hits, and more. It also includes extras like bass drops, FX shots, and synth and vocal hits. It includes an array of loops, beats, and fills as well as full on kits, stems, and MIDI files.
While everything that comes with it is fairly distinct in terms tempo, the sounds are focused and perfect for creating electronic productions with a midtempo feel.
Sonuscore Ethnic String Phrases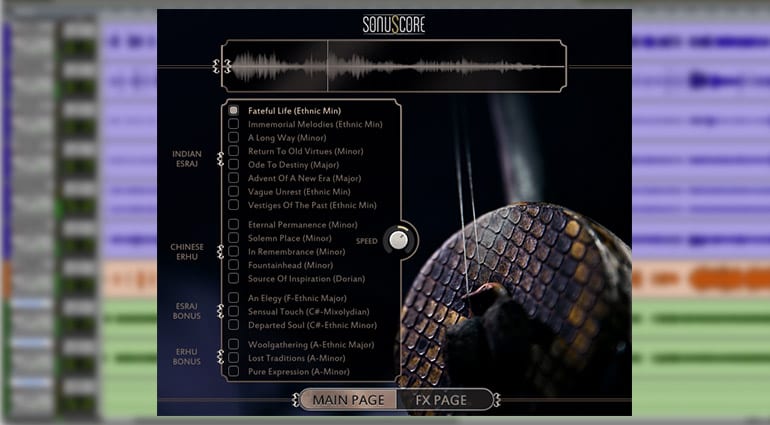 We're not quite sure what Sonuscore thinks "Ethnic" means. But they've used that term here for sounds produced by two instruments, one from China and one from India, namely the Erhu and the Esraj. Dynamic parameters can be adjusted to taste, including speed, length, and key. The concept works on "themes", with 15 different phrases that have distinct beginning, middle, and end passages. It runs in the full version of Kontakt.
Image Sources:
Vaporwaves 2 sample collection includes synth sounds that were recorded to VHS tape for effect.: sample science
Midtempo sample collection for music production with a vast array of sounds.: ghosthack
Samples of the eastern instruments Esraj and Erhu from Sonuscore.: sonuscore