Best free plug-ins this week: SI6MA, SnareBuzz and CX5M-V
There's something for everyone on this week's list of the best free plug-ins. We've got an amp simulator of the aggressive kind, a unique snare buzz emulator and an FM synthesizer. Here's Sigma, SnareBuzz 2.0 and CX5M-V.
For many more free plug-ins, head over to our archives.
And here's our list of free and discounted music content to keep you inspired during self-isolation.
Audio Assault SI6MA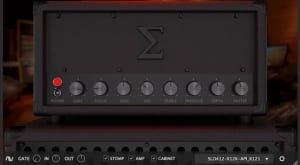 Audio Assault is an expert in earth-shaking amp simulations, and the company's newest freebie is no exception. According to the developer, SI6MA is modeled after "an acclaimed high gain monster with a very aggressive sound". The plug-in offers a focus enhancer, 3-band EQ and power amp saturation, as well as a noise gate and screamer emulation. It also comes with a bunch of cab IRs, and you can load your own.
Audio Assault SI6MA runs on Windows (64 bit), macOS and Linux. It comes in VST, VST3, AAX, AU and Jack Audio App formats.
Wavesfactory SnareBuzz 2.0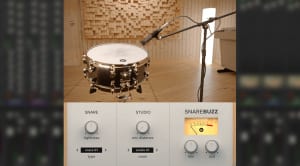 This unique free plug-in models something that many people try to get rid of: the buzzing of the snare wires while other instruments are playing. But Wavesfactory rightfully says that the noise can add authenticity and help to make your mix sound like it was played live. It's the kind of sound you don't necessarily want to hear, but notice when it's missing. You can adjust the tightness of the wires and the microphone distance.
SnareBuzz 2.0 is available for Windows (64 bit) and macOS in VST, VST3, AAX and AU formats.
Digital Systemic Emulations CX5M-V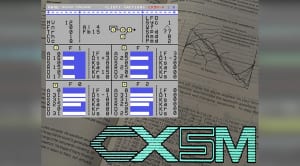 The Yamaha CX5M was a music computer workstation introduced in 1984, which featured an integrated FM synth. The CX5M-V plug-in emulates this 4-operator / 8 algorithm FM chip. The developer says that it also includes the characteristic feedback, which sends the output of an operator back to its own input. The free version of CX5M-V has 8-voice polyphony, but you can get a 32-voice version when you send the developer a donation.
CX5M-V is a VST and VST3 plug-in for Windows (64 bit).
Videos
Image Sources:
audio-assault-sigma: Audio Assault
wavesfactory-snarebuzz-2-0: Wavesfactory / Gearnews
digital-systemic-emulations-cx5m-v: Digital Systemic Emulations / Gearnews